It is commonly recognized that the Gospels depict Jesus' crucifixion as an ironic royal enthronement.
We know the evidence for this statement: the triumphal entry of Jesus into Jerusalem; the riddle of Psalm 110 over the messiah being David's Lord; the parable of the pounds; the dressing up of Jesus in royal garb; the ironical mocking of Jesus as a messiah and king when he is on the cross; and the Gospel of Mark's ironical Roman triumph  and mock acclamation of Jesus as emperor. Some have questioned whether pre-Christian Jews ever contemplated the idea of a messiah who suffers. I have posted some of the reasons we have to think that some Jews did speculate on the possibility of a suffering messiah and this post will be one more addition to that archive.
The point is not so much that David is the paradigmatic example of a "righteous sufferer" so much as he is the "righteous suffering king."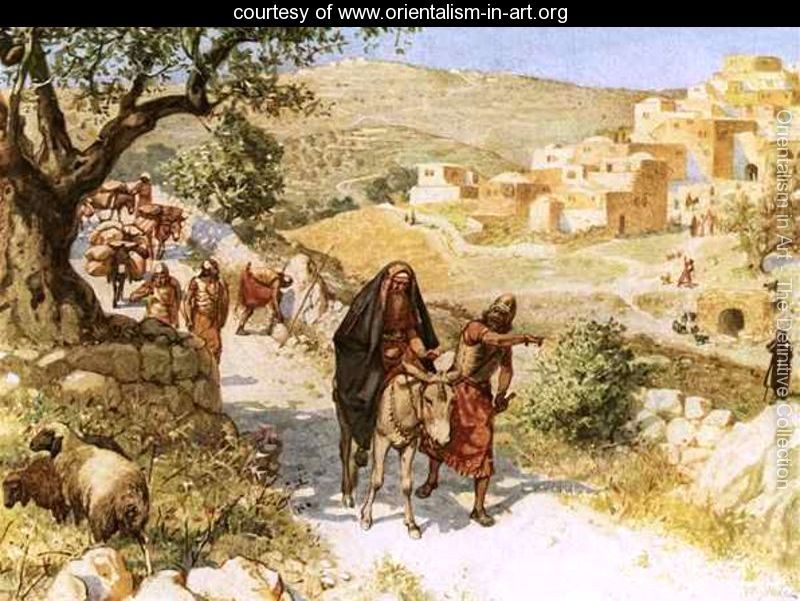 I recently posted an excerpt from Martin Goodman's discussion of Second Temple Jewish beliefs about a coming messiah:
In some Jewish texts the central figure in these events of the last days is called the Messiah, 'the anointed.' Some texts, like the Psalms of Solomon, describe the Messiah as a human figure, descended from David:

Behold, Lord, and raise up for them their king, the son of David, to reign over your servant Israel in the time which you did foresee, O God. Gird him with strength to destroy unrighteous rulers, and purge Jerusalem from the nations who trample her down to destruction … And he will be a righteous king over them, taught by God. There will be no unrighteousness among them in his days, for all shall be holy, and their king shall be the anointed Lord. [Psalms of Solomon 17:21-22, 32]
Interestingly another scholar, Joshua Jipp, has pointed out that that messianic Psalm of Solomon is based on our canonical Psalm 2 which speaks of a suffering messiah.
One may ask if there are any specific examples of pre-Christian messianic appropriation of the psalms. Psalms of Solomon 17 and 18 use Psalm 2 in their description of a coming Davidic Messiah. Moreover, one could describe Ps. Sol. 17:21-32 as a midrash on Psalm 2. For example, the coming Davidic figure is depicted as bringing forth punishment ἐν ῥάβδῳσ ιδηρᾷ ("by an iron rod"; Ps. Sol. 17:24), an exact replication of Ps 2:9.

The vocabulary of Ps 2:9 of σκεῦος κεραμέως συντρίψεις αὐτούς ("you will crush them into pieces as a potter's vessel") is echoed in Ps. Sol. 17:23b-24a with ὡς σκεύη κεραμέως . . . συντρῖψαι.

The use of Psalm 2 by Psalms of Solomon, therefore, provides further evidence of the eschatological and messianic nature of Psalm 2.

Perhaps most important, however, is the psalms' frequent depiction of a Davidic figure, under intense duress and persecuted by his enemies. While suffering and hostility at the hands of one's enemies are potentially common to all humanity, it is King David who is portrayed as the righteous, royal sufferer par excellence (Pss 7:4; 69:4; 109:3). His enemies surround him to mock and afflict him (e.g., Psalms 22; 69; 89). David's plight frequently brings him to the point of despair, wondering if God has abandoned and forsaken him, giving him over to death and Hades (Pss 22:14-18; 38:5-8; 69:16-20). Yet despite his sufferings and persecution, David maintains his fidelity and hope in God. In the Davidic psalms one finds the paradoxical combination of kingship and righteous suffering. The point is not so much that David is the paradigmatic example of a "righteous sufferer" so much as he is the "righteous suffering king."21 This anomaly, namely, that David, God's anointed one, undergoes persecution and suffering, has great importance for Luke's conception of Jesus, the suffering Anointed One.

21 In other words, though the psalms' characterization of David as a "righteous" sufferer is extremely significant, it is his royalty and kingship that are crucial for Luke's appropriation of the Davidic psalms. 

(Jipp, 258f)
Other posts have considered arguments that our canonical Gospel of Luke came into existence after an earlier "ur-Luke" of some sort was expanded with episodes and Scriptural allusions that aimed at Marcionite teachings. (Marcion, recall, led a substantial proportion of early Christians and taught that the Jewish creator god was a lesser being than the true "unknown" or "alien" god from whom Jesus came to ransom Jews and all humankind.) The passages in the Gospel of Luke's nativity chapters and then again in the Passion week are rich with Davidic and royal messianic references. In between, through the main body of the gospel narrative, they are absent. One may suspect that a pro-Marcionite form of the Gospel of Luke had additional material added to it, especially its beginning and ending, to stress that Jesus did conform to the expectation of the Jews' suffering royal messiah.
That the Second Temple royal messianic Psalms of Solomon are built upon the "orthodox" Psalm 2 of the Hebrew Bible, a psalm that describes the kings of the earth threatening the life of the messiah prior to his eventual vindication and victory, is another indicator that the notion that a royal conquering messiah should first suffer was not a bizarre or incomprehensible notion to pre-Christian Jews after all. This is not far from other Psalms understood to be by David describing his suffering at the hands of the wicked. And of course there can be no question that a significant number of Second Temple Jews did indeed apply psalms about the sufferings of King David to a messianic son of David figure. The point of the Psalm of Solomon 17 is that it demonstrates a close connection between messianic ideas and the Jewish Scriptural Davidic psalms of the suffering anointed king.
Psalm 2, a translation of the Septuagint (Greek) version:

1 Wherefore did the heathen rage, and the nations imagine vain things?
2 The kings of the earth stood up, and the rulers gathered themselves together, against the Lord, and against his Christ;
3 [saying], Let us break through their bonds, and cast away their yoke from us.
4 He that dwells in the heavens shall laugh them to scorn, and the Lord shall mock them.
5 Then shall he speak to them in his anger, and trouble them in his fury.
6 But I have been made king by him on Sion his holy mountain,
7 declaring the ordinance of the Lord: the Lord said to me, Thou art my Son, to-day have I begotten thee.
8 Ask of me, and I will give thee the heathen [for] thine inheritance, and the ends of the earth [for] thy possession.
9 Thou shalt rule them with a rod of iron; thou shalt dash them in pieces as a potter's vessel.
10 Now therefore understand, ye kings: be instructed, all ye that judge the earth.
11 Serve the Lord with fear, and rejoice in him with trembling.
12 Accept correction, lest at any time the Lord be angry, and ye should perish from the righteous way: whensoever his wrath shall be suddenly kindled, blessed are all they that trust in him.
---
Jipp, Joshua W. 2010. "Luke's Scriptural Suffering Messiah: A Search for Precedent, a Search for Identity." Catholic Biblical Quarterly 72 (2): 255–74.
---
The following two tabs change content below.
Neil Godfrey
Neil is the author of this post. To read more about Neil, see our
About page.
Latest posts by Neil Godfrey (see all)
---
If you enjoyed this post, please consider donating to Vridar. Thanks!
---