Don't get me wrong. I have found many worthwhile nuggets in the publications of Larry Hurtado. I find some of the analysis and conclusions in his "How On Earth Did Jesus Become A God?" very insightful. If I see his name in a contribution or bibliography I generally take notice and follow up. If I ever met Larry in person I would very much hope we could shake hands and enjoy a stimulating discussion. I have no doubts he could teach me much.
So let anyone who broadcasts some nonsense about my supposedly "hating scholars" please take a valium or step outside and water your garden.
And what's more, I find myself in total sympathy with his weary plight when he writes (only a day or two ago):
The shape of Earth as envisioned by Samuel Rowbotham. (Photo credit: Wikipedia)

So in one sense I think I'm not alone in feeling that to show the ill-informed and illogical nature of the current wave of "mythicist" proponents is a bit like having to demonstrate that the earth isn't flat, or that the sun doesn't revolve around the earth, or that the moon-landings weren't done on a movie lot. It's a bit wearying to contemplate!
Hurtado, I have no doubt, believes sincerely that "the current wave of 'mythicist' proponents" is "ill-informed and illogical". According to his post his only acquaintance with mythicist arguments is an eighty-year old book opposing mythicism. It is the most natural thing in the world for him to accept that this book, in 1938 published by the Student ChristianMission Press, would in a cordial and Christian manner give readers a full grasp of the basis of mythicist arguments and with good grace and irrefutable logic and undeniable evidence tear those arguments apart limb by hapless limb.
And he cannot imagine today's mythicists being any better informed or logical because, to him, the very denial of the historical existence of Jesus is akin to denying the earth is round, the earth orbits the sun, or the moon landings really happened.
And that's the problem! We take for granted that the earth orbits the sun because it is the conventional wisdom we have all been taught from childhood. I am sure most of us could not prove it for ourselves.
I suspect Larry Hurtado, doctor though he is, like most of us, could not prove to anyone that the earth is round or that the earth orbits the sun, etc. Those are the things we learned in school while infants. That the earth orbits the sun has by no means been obvious for most of human history. We believe these things because of the social respectability we bestow upon the institutions that teach us these things. We know the arguments and reasons we believe these things, and the longer we live the more confirming evidence we encounter for them. But proving them from scratch is another ask altogether. One would indeed find it wearying to contemplate.
And yes, we learn about Jesus as the founder of Christianity from the same institutions that teach us that the earth orbits the sun. The institutions that accept and reinforce our everyday scientific understandings also accept and reinforce the "fact" that Jesus was the founder of Christianity. And the longer we live the more we embrace "confirming evidence" of this "fact": reputable scholars believe it, ethicists reference it, and we hear "Who would make it up?" and "What alternative explains" such and such?
There's a difference, of course. Our knowledge of the solar system really has been slowly acquired through centuries of trial, testing and exploration that is beyond the capacity of almost any one of us to replicate. That is, real science and testing gave us our knowledge. We (almost all of us) know the moon landing was real because we have lived long enough to understand the complexity of our social system and how it works and that the thought of a hoax on the scale required to fool the world over time is, well, inconceivable.
There are other things, however, that come to us with the evidentiary sources at hand.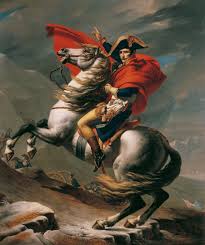 So if we are asked to prove evolution, or the historical existence of Napoleon or Julius Caesar, or that the story of the lost civilization of Atlantis is a myth, I do believe that many of us, with minimal effort and direction, could easily do so. The task would not be so wearying to contemplate.
We have many resources illustrating the development of body-bits across species and over eons. Whether someone chooses to accept this evidence or not as a result of a faith-position makes our job of offering the proof no less simple. We can point to primary evidence for and the explanatory power of the lives of famous historical figures. We can invite others to read a little more widely about Plato and the place of creative mythmaking in his philosophical writings and to compare the earliest sources to the modern myth of Atlantis. None of this is particularly wearying.
Even for Socrates for whom there are no primary sources (I use the term in the technical sense of evidence that is physically dated to the time such as an inscription ) we do have independent witnesses from writers who knew him. It is not unreasonable to ask if one of these made up Socrates as a literary character, but an affirmative answer to that question is less likely when we find we have other sources taking a quite different view of the man. (This still leaves open the question of whether Socrates was a culturally shared literary persona, so we cannot be absolutely certain of his existence as we can, say, of Napoleon's. But this wiggle room for uncertainty changes nothing in the grand scheme of things, whether our understanding of Greek society and politics of that day or the origins of western philosophy.)
So why should it be so wearying to contemplate positing the evidence for the historical existence of Jesus?
I suggest the thought of weariness is induced from the fact that the evidence for Jesus is not at all comparable to the evidence we have for other key figures in our history books. A classics or ancient history professor can settle a genuine query relating to how we know of the existence of Cicero in seconds: writings of known provenance, known purposes, and independent attestations.

So when a scholar pronounces on the authority of her academic credentials says we have similar evidence for Jesus, but when the curious inquirer notices that that evidence consists of writings of indeterminate provenance and debatable purposes and that are clearly related to one another and other ahistorical literature, our offended scholar all too often resorts to accusing the curious of being hyper-sceptical. "Why don't you reject the evidence for Cicero or Caesar or Socrates? Why do you have a problem with Jesus only? You are clearly motivated by a cynical anti-Christian bias!"
But of course the fault is NOT with the student asking the question. The student is in fact alert to the qualitative difference between what she has been shown by the biblical scholar and what is presented as evidence by the classicist or ancient historian. The professor [generically speaking] too often becomes defensive and vainly tries to equate her evidence with the nature of the evidence historians of other fields work with. The blame is pushed on to the "wearying" and "unteachable" student.
No, the fact is that the existence of Jesus has always been taken for granted, just like the nature of our solar system or our belief that the earth is round. I have not read as many books as scholars but I have read probably hundreds of scholarly works about the Bible nonetheless and as far as I recall those dealing with Jesus all begin with the assumption that there was a historical Jesus to explore.
Bart Ehrman himself has declared that as far as he knows he is the first scholar to sit down and really try to prove Jesus existed.
The strongest evidence for the historicity of Jesus consists of such passages in Paul that say Jesus was born of a woman (yet even R. Joseph Hoffmann has pointed out that "it is widely believed that these words are an insertion into the text of Galatians") and that Paul met James, the "brother of the Lord" (for which contrary arguments are legion, even among supporters of the historicity of Jesus). It is not contrary students who question the evidence offered for Jesus. The passages that are relied upon as evidence are the subject of question among scholars themselves in a way that the evidence for Cicero is not.
The weariness that comes from contemplating the task of proving the historicity of Jesus comes from the fact that scholars have always taken historicity for granted and relied upon cheap 'proof-texting' till now whenever the question arises.
Many who embrace mythicism have done far more homework and have engaged in far more depth with the scholarly literature than many defenders of historicity seem to realize or are prepared to acknowledge. This explains why some of these scholars resort to unscholarly ridicule and insult. Their strongest weapon very often is crude intellectual bullying. Genuine intellectual engagement with questions that have never seriously been addressed before and that threaten to undermine the foundations of all that one has worked upon throughout one's professional career is no doubt something "wearying to contemplate!"
The following two tabs change content below.
Neil Godfrey
Neil is the author of this post. To read more about Neil, see our
About page.
Latest posts by Neil Godfrey (see all)
---
If you enjoyed this post, please consider donating to Vridar. Thanks!
---