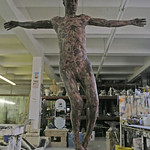 The evidence historians use to assert that Jesus' crucifixion is a historical fact does not match the evidence for the death of Socrates. Normal guidelines for secular historians that are used in their approach to sources are very rarely followed by biblical (in particular historical Jesus and early Christianity) historians.
Paula Fredriksen, in her Jesus of Nazareth, King of the Jews, speaks of "facts".
We have facts. Facts about Jesus, and facts about the movement that formed after his crucifixion. Facts are always subject to interpretation — that's part of the fun — but they also exist as fixed points in our investigation.  .  .  .

So let's put our facts up front in order to begin our search here. What do we know about Jesus of Nazareth, and how do these facts enable us to start out on the road to a solid and plausible historical portrait of him? The single most solid fact about Jesus' life is his death: he was executed by the Roman prefect Pilate, on or around Passover, in the manner Rome reserved particularly for Roman insurrectionists, namely, crucifixion. (pp.7-8)
I wish I could quote what she says about the evidence for these facts but this is left implicit. This is a shame, because the evidence itself is worth serious discussion and analysis in order to establish its nature and value to the historian. Surprisingly in the light of her very strong assertions of the existence of "facts" about Jesus, Fredriksen at no point explains how we can know or believe that these really are the "facts". She does not explicitly explain to readers the evidence for what she insists so strongly is "the single most solid fact about Jesus' life".
Genuine historical method exposes the fallacies of biblical "historians"
I will show in this post that a justifiable historical approach to sources and evidence leaves the historian with NO evidence for Jesus' death as a fact of history. Only by lazy assumptions about their sources can biblical "historians" declare Jesus' crucifixion a "fact of history".
Biblical "historians" actually begin with theological claims and tales of the supernatural and miraculous that have absolutely no historical value, and proceed to infer that these fancies arose from interpretations of a real historical event, and on this basis assert that the "fact" is truly historical. (Supposed testimony from Josephus and Tacitus can be shown to be an afterthought.)
In other words, Paula Fredriksen is but one of a host of biblical "historians" who "do history" according to the analogy of the silly detectives in my earlier post.
Facts, evidence, sources and Elton's practical advice
Facts do not exist for the historian except through evidence:
historical facts are knowable only by the evidence they leave behind (p.81 of the Fontana Library edition of The Practice of History by G.R. Elton)
Since Fredriksen's subsequent discussion about this "fact" of Jesus' death is based almost entirely on the Gospel narratives, we are left to conclude that she considers the canonical Gospels as the evidence for her "facts" of history.
If the Gospels are her evidence, then it is worth turning to what historian G.R. Elton says about sources.
However, what matters are the sources, that is to say the physical survivals from the events to be studied. (p.88)
"Physical survivals from the events to be studied"? That's what historians call "primary sources". The Gospels we read do not survive in a form that can be physically traced back to the supposed time of their historical setting. They are not primary sources; they are secondary sources. (One of the definitions of primary sources is that they can be dated without difficulty (von Ranke). The apologetic dating of them around 70 to 90 ce is not so cut and dried as to pre-empt other historians proposing dates between 35 and 135 ce.)
The difference between the two is more than a semantic quibble. Primary sources are direct evidence for some fact. Secondary sources are not. If the secondary source is a narrative tale, it is a fallacy to simply assume that there is anything intrinsically historical about the narrative contents without some sound and strong justification. Plato's narrative of the death of Socrates, for example, is not by itself evidence for the death of Socrates. But, as explained in an earlier post, we have additional independent evidence that gives us some degree of reasonable confidence to think that a historical basis to Plato's narrative has some degree of probability. Nonetheless, even in this case the "historical fact" of Socrates' death is open to the possibility of doubt and question.
Elton continues from the sentence quoted above with:
And here the first demand of sound historical scholarship must be stressed: it must rest on a broad-fronted attack upon all the relevant material. Historical research does not consist, as beginners in particular often suppose, in the pursuit of some particular evidence which will answer a particular question; it consists of an exhaustive, and exhausting, review of everything that may conceivably be germane to a given investigation. Properly observed, this principle provides a manifest and efficient safeguard against the dangers of personal selection of evidence.
and a little later,
The provenance of documents — the way in which they came to be produced . . . — is one of their most telling aspects (p. 91)
Nowhere that I have read does Paula Fredriksen seek to establish "the fact of Jesus' death" from a critical examination of "all the relevant material". Given that it is not primary evidence and is of questionable provenance, its value as evidence for some secure historical "fact" is compromised, and needs justification.
Given that the Gospels and other New Testament literature are favourite targets for "the personal selection of evidence" by professionals and amateurs from all backgrounds, it is all the more the responsibility of the professional historian to see that any "single most solid fact" supposedly "discovered" among this evidence is established according to the soundest methods that leave no room doubting it really is a "single most solid fact". Mere consensus will not do.

Here is how a more broad-based historical enquiry into the available evidence would better proceed.
Gather all the relevant sources
This brings together the Gospels, the letters and other documents in the New Testament referring to the death of Jesus, and extracanonical Christian literature and secular sources such as Josephus and Tacitus.
Having made a list of them all we notice one very significant thing. We have no primary sources to refer to.
There are no primary sources for Jesus so we must rely entirely on secondary sources. This is serious.
This means that, according to von Ranke's injunction, we have to be particularly careful in how we use the secondary sources. We cannot justify reading them in the same way as if they were epigraphical or monumental primary evidence.
The content of all the relevant sources
The content of sources will be important to help us decide what are the relevant ones.
The evidence of the apostle Paul will be problematic, and lead us to draw on a range of other sources, for the following reasons:
One letter of Paul tells us that "rulers of this age" crucified Christ.
Tertullian leads us to understand that Marcion understood Paul this term to mean demon spirits.
Tertullian counters with his own idiosyncratic claim that Pilate was a "ruler of this age".
This appears to contradict other passages in Paul that inform readers that earthly rulers are a blessing to Christians, and act on earth as God's agents for good.
Origen, however, struggles to reinterpret Paul's reference to mean that demons were working through human agents. (Origen makes a bit of a hash of his innovative interpretation by leaving readers to understand that the spirit rulers of Egypt and Babylon also influenced Pilate.)
His tract makes it clear that this interpretation was not the commonly understood one before his time.
Other sources inform us that "rulers of this age" refer to angelic powers over the nations.
Another letter attributed to Paul says the Jews killed Christ.
Another that Jesus came down from heaven to submit to death before returning to heaven
And significantly, perhaps, Paul regularly describes the death of Jesus as a theological or mystical event that is revealed by special spiritual insights. Is he talking about the death itself or is there any evidence he is only discussing an interpretation of a historical event?
(Fredriksen, like a host of her colleagues, tends to interpret Paul by reading Gospel suppositions back into his letters. Historians need to be careful to read and interpret texts in their own right. They need to justify any alternative that interprets one in the light of the other.)
Gospel and other early Christian evidence will also be problematic:
The canonical Gospels place the death at the hands of Pilate in the time of Tiberius, but they are only one subset of available Christian literature
The Gospel of Peter puts the death at the hands of Herod, and is clear that Pilate had no part in it
Irenaeus places the death at the time of the emperor Claudius
Justin Martyr infers that immediately after the crucifixion that the Roman armies invaded Judea, destroyed Jerusalem, removing the last king of the Jews. This would appear to place the crucifixion around the time of Nero.
A few other traditions that did not win out in the end to write their own history suggest that Jesus escaped crucifixion
Hebrews and Revelation describe alternative deaths in other locations – how is the historian to assess these?
The secular sources:
Josephus contains a reference or two to Jesus, but these need to be set beside other ancient sources that also knew Josephus and contradicted or were unaware of these references. They also need to be assessed in the context of the rest of Josephus's writing. Judgments of probability over their authenticity will enter.
Tacitus repeats the gist of the canonical Gospel narrative. A history of the evidence for its inclusion in the works of Tacitus will also be examined.
The primary sources and the implications of the above:
There are no primary sources that enable us to presume any historical event behind the content of the above. Thus all the available evidence is secondary literary evidence. Historians have a prima facie case for viewing the death of Jesus as a theological or literary construction, but no prima facie case from the available evidence can be made to justify the assumption of an historical event. The variable and theological content of the above sources is consistent with the death of Jesus being a theological construct created by and for believers.
Assess the nature and value of all the relevant sources
Forgery and interpolations were common fare in the ancient world. Classical scholars seem to know this better than many biblical historians who tend to take a rather naive (apologetic) approach to their sources. Conservative secular historian G.R. Elton offers practical advice here:
The rules are simple: if it can be proved genuine by internal and external evidence, use it; if such evidence shows it clearly to be forged, use it with that knowledge in mind (that is, it now means something different); if there is doubt about it, discard it. (p.69 of WileyBlackwell 2nd ed.)
Yet biblical scholars (e.g. Scot McKnight, Richard Bauckham) speak of "hermeneutics of trust" being a Christian ethical responsibility, and are not always willing to seriously question such possibilities among their sources, especially in Paul's letters and Josephus.
The narrative sources and nature of the Gospel evidence also need to be considered. But historians are required to deal with evidence, not assumptions. It is evident that Gospel authors used one another's work, so that they are not independent testimonies. It is also evident that they constructed stories, messages and images by reshaping similar details found in other literature, such as Genesis and 1-2 Kings and Malachi and Isaiah. There is even some evidence for the influence of Euripides and Homer, which is not to be unexpected given the nature of the curriculum widely used in teaching Greek grammatical skills.
The Gospels also speak of the death as a divinely purposed and prophesied event that had a theological intent and function. Its purpose was to instruct audiences of faith to believe in the power of the resurrection and the specially favoured heavenly status of Jesus.
Criteria developed by historians and literary scholars can also assist here. If a narrative detail serves a plot function, and/or serves to demonstrate or fulfill an ideological or religious faith-claim, then it is reasonable to infer that the detail is fabricated for these purposes. We will need additional (external and independent) evidence to support any alternative view. And the death of Jesus is portrayed squarely in the gospels as the fulfillment of a religious faith-claim and divine prophecy.
We cannot assume that there was an historical event and that the faith-meanings were later attached to it. That is simply circular reasoning.
The circumstances of a highly irregular trial that violated most norms of Jewish jurisprudence, and the way Pilate is depicted as quite out-of-character with his weakness and fear of the Jewish crowds, must also be considered in any assessment of historical plausibility.
Naturally historians will be free to re-interpret some of this evidence as they study it, but they will not be able to change its basic contents. They will need extraordinarily strong arguments if they choose a methodology that picks and chooses narrative details to suit a particular model and to justify a story that is quite unlike the one told in the sources. They will have to demonstrate convincingly that their selections are not ad hoc, inconsistent, circular or tendentious. If all their reconstructions achieve is a narrative that destroys (as opposed to "explains") the original story and its themes, purposes and intent, their work must at the very least be closely questioned.
The nature of secondary sources is such that they need extra special caution. This is always the case even when there is supporting primary sources. In the absence of primary sources, a public historian will need particular care to ensure that his or her enquiries and evaluations of sources genuinely follow a professional and publicly responsible methodology. Cultural warrant will not justify the Pilate option of washing one's hands of professional responsibility and working within parameters that please the crowd.
Note: All the above is PRELIMINARY work by the historian even before undertaking the task of interpreting and investigating what we can learn from the sources!
A few examples
Anyone who has already read anything I have said about Josephus and the nature of the Gospel narratives as story rather than history will be bored and can skip to the end of this post.
I won't attempt a full evaluation of the nature and value of all the sources here, of course. But to hit a few highlights to present the general idea .  .  .  .
Josephus
Particular attention must focus on the non-Christian sources, those of Josephus and Tacitus. (Pliny's correspondence makes no reference to the death of Christ.) Here the history of scholarly interpretations is helpful. Before the Second World War the general consensus among biblical scholars was that these were useless as independent evidence supporting the narratives of the Gospels. Given a general shift in attitudes among Western scholars towards many things Jewish since that war, one needs to consider the possibility of cultural factors also playing a part in the shift towards more scholars accepting the core of the Josephan evidence since then, too.
The cultural factors in this shift are, I believe, signaled by the shallowness and (il)logical circularity — buttressed by a good amount of dogmatism — of the new arguments in favour of the evidence in Josephus for Jesus' death. Most of these arguments focus on a very narrow portion of Josephus' text and very little more. Doherty's discussion of the text is the fullest and most comprehensive I have read, and it covers — again according to sound historiographical principles — the wide range of all literature and context that can relate to the subject. It far surpasses anything I have learned from mainstream biblical scholars who have broached the topic. (Gary Goldberg's refusal to link to it on his Josephus HomePage is inexcusable.) I have also examined the passage within the fuller context of Josephus' ideological interests and literary structures (see in particular Why All proposed TFs are UnJosephan).
So even if a historian does in the end decide to accept the probability of Josephus having written something about the death of Jesus, that historian can by no means declare that his or her conclusion is a basic, established existential fact of the same order as the existence and assassination of Julius Caesar. Interpretations of historical facts will always change, and secondary or hidden facts that require additional learning to uncover will always be topics of debate. But basic solid public facts do not come and go with pre or post-war cultural shifts of opinion. So such a conclusion must be a temporal, culturally bound and debatable interpretation of the evidence, and it cannot be boasted to be anything more than that.
The Gospel Truth
The so-called "minimalists" have blown the cover of the way "Old Testament" historians once felt safe in assuming the basic historicity of the narratives of David and Solomon. (See my notes from Davies at In Search of Ancient Israel.)
Stories are just stories. We cannot simply assume that a story might have some historical truth at its core. Such a view has be justified. We cannot use circular reasoning to argue from the story itself that it might be historical.
It is also worthwhile keeping in mind in any evaluation how early Christians themselves thought of the historicity of the narratives. We have evidence that different gospel authors were quite prepared to change details in each other's works, and the likes of Justin Martyr and Irenaeus at several points wrote details that contradicted the Gospel narratives at some significant points.
This methodological problem of assuming the historicity of a narrative is highlighted in another context (re the evidence of Papias) by a biblical scholar back in 1904:
The history of classical literature has gradually learned to work with the notions of the literary-historical legend, novella, or fabrication; after untold attempts at establishing the factuality of statements made it has discovered that only in special cases does there exist a tradition about a given literary production independent of the self-witness of the literary production itself; and that the person who utilizes a literary-historical tradition must always first demonstrate its character as a historical document. General grounds of probability cannot take the place of this demonstration.

It is no different with Christian authors. In his literary history Eusebius has taken reasonable pains; as he says in the preface he had  no other material at his disposal than the self-witness of the books at hand. Not once was he able to say anything about the external history of the works of Origen, in which he was genuinely interested, apart from what he found in or among them.

And if in the case of authors who as individuals and sometimes as well-known personalities stood in the glare of publicity there is so little information about their production, how much more is this not the situation in the case of the Gospels, whose authors intentionally or unintentionally adhered to the obscurity of the Church, since they neither would nor could be anything other than preachers of the one message, a message that was independent of their humanity?

There is not even a shadow of a hope that their ever existed any trustworthy information about the way in which the Gospels came into being: the Christians of antiquity had other cares than to search out and preserve the history of the inscripturation of the Gospels, and when Gnosticism forced this concern upon them they filled the vacuum with inventions of their own as Gnosticism did before them.

This is from an academic paper delivered in 1904 by E. Schwartz: "Uber den Tod der Sohne Zebedaei. Ein Beitrag zur Geschichte des Johannesevangeliums" (= Gesammelte Schriften V, 1963,48-123). It is cited in a 1991 chapter by Luise Abramowski titled "The 'Memoirs of the Apostles' in Justin" pp.331-332 published in "The Gospel and the Gospels" ed. Peter Stuhlmacher. I have broken up the paragraph for easier reading. Italics are original.
Historian Schweitzer's assessment
Albert Schweitzer had far more understanding of genuine historical methodology and how basic, public and indisputable facts are established when he wrote:
Moreover, in the case of Jesus,. . .  there are no data available in Jewish or Gentile secular history which could be used as controls. Thus the degree of certainty [of there being a historical basis to the narratives] cannot even by raised so high as positive probability.

From page 401 of The Quest of the Historical Jesus, 2001, by Albert Schweitzer.
A modern scholar has agreed with a follow-up statement:
Twentieth-century scholarship, with its faith in history, assumed a historical Jesus as its starting point. It shared Schweitzer's personal dilemma: a choice between a Jesus who fits modern visions of Christianity and Mark's failed prophet. But they always assumed there was a historical Jesus to describe.

p. 7, The Messiah Myth (2005) by Thomas L. Thompson
Secular historians on the evaluation of narrative sources
Richard W. Slatta quotes Eric Hobsbawm's statement (in Bandits) stressing the need for external controls before deciding if a given narrative has any historical basis:
In no case can we infer the reality of any specific 'social bandit' merely from the 'myth' that has grown up around him. In all cases we need independent evidence of his actions. (p.142)

From p.24 of A Contra Corriente: a Journal on Social History and Literature in Latin America (2004)
Slatta himself adds:
Researchers inclined to take folk tales at face value would do well to consider John Chasteen's conclusion about the creation of caudillo mythology on the Brazilian-Uruguayan border. "Borderlanders collected, refashioned, or even invented outright memorable words of their political protagonists. . . . borderland Federalists constructed an image of the hero they wanted."

Many scholars have found popular and literary sources, folklore, and first-hand reports by "just plain folks," to be fraught with difficulties. (p.25)
Analogous sources
The literature of King Arthur and the Book of Mormon present us with clear evidence that a richly detailed, complex narrative can arise almost overnight from the mind of a single author, and assume the status of "historical truth" among wide followings very quickly. The experiences cited by Slatta (above) and similar ones we know about (e.g. myths about Elvis soon after his death) remind historians to avoid being quick to make any judgment about historicity without independent verification.
The evidence for the death of Jesus vanishes – and the silly detectives carry on
If the Gospel narratives lack any means by which we can assess their historicity, then the evidence for the historical death of Jesus is nonexistent. At the most, all historians can legitimately say is that there came a point in history when significant numbers of people came to believe in the death of Jesus as a historical fact.
There is NO evidence that is verifiable by any normal standards of historiography for the death of Jesus.
When "historians" treat the death of Jesus as per the Gospels as "historical fact" they are, in fact, approaching an investigation in the same meaningless way as the detectives in my earlier analogy. They assume there has been a crime because of their faith (and their community's faith) in a set of anonymous publications telling the story of a crime. They then busy themselves with attempting to solve the identity of the victim, the motive for his murder and the identity of his murderers, entirely by means of analysing those publications.
There would be at least some degree of justification for some of their action if what they were reading was published evidence for the assassination of President Kennedy, or even if the documents themselves declared their sources and referenced their details to external authority. In that case, they would have some reason to believe that the publications were about a real person and a real crime.
But each detective reconstructs a crime victim in his own image (as per Schweitzer and others since have noted of historical Jesus scholars); each detective picks out this or that narrative detail that suits his own theory and interests, and reconstructs a murder motive accordingly.
The only reason such a pointless exercise can be justified is that it is done within the matrix of a community faith that what they are doing is legitimate.
If any annoying little boy calls out in the street that the emperor has no clothes, the "appropriate" responses are to either (1) say "hush-hush" and pretend to not hear them — to ignore them and keep on carrying on with the charade; or (2) insult and ridicule — let the "important people doing important business" look down at such impertinence from riff-raff who "do not understand".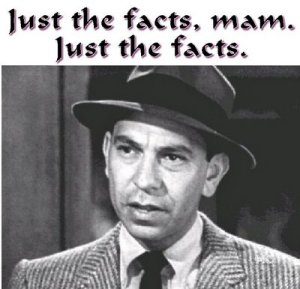 The following two tabs change content below.
Neil Godfrey
Neil is the author of this post. To read more about Neil, see our
About page.
Latest posts by Neil Godfrey (see all)
---
If you enjoyed this post, please consider donating to Vridar. Thanks!
---