Was it acceptable for Greek, Roman and Jewish historians to invent accounts of the past?
Did even historians imitate and creatively reproduce entire passages from the great epic poems and tragic plays of their day?
Can we trust ancient historians who declare they relied upon eyewitness reports?
How does our understanding of history differ from the ancient concept of "historia"?
What implications do the answers to these questions have for the way we interpret the historical books of the Bible?
Thucydides has long been reputed to have been the first "scientific historian". In his introduction he clearly indicates that his account of the Peloponnesian War is to be based on eyewitness reports and his own personal observations. He will eschew all myth and fable. His prose is austere, complex and compressed. He is accordingly judged to be a sober, critical, authoritative historian.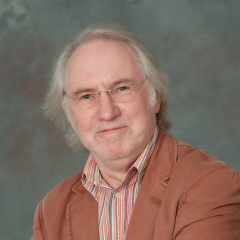 Classicist A. J. Woodman in a 1988 publication, Rhetoric in Classical Historiography: Four Studies, showed us that these views of Thucydides were in fact myths. Moderns have naively taken Thucydides' words at face value or sometimes misinterpreted them in the light of modern ideals of how history should be written. We have also failed to recognize that even this "founder of scientific history" is in fact writing creative fiction that very often has more in common with Homeric epics and Greek tragedies than dry, scientific history.
So how is this possible? And if we can err in attributing our ideas of historical interests to Thucydides can we be sure we are not making the same mistakes with, say, Luke-Acts?
Before Thucydides we have Herodotus. Woodman begins by pointing out a few important details about this "father of history" that we will soon see carry over to Thucydides despite the many obvious differences between these two historians. read more »