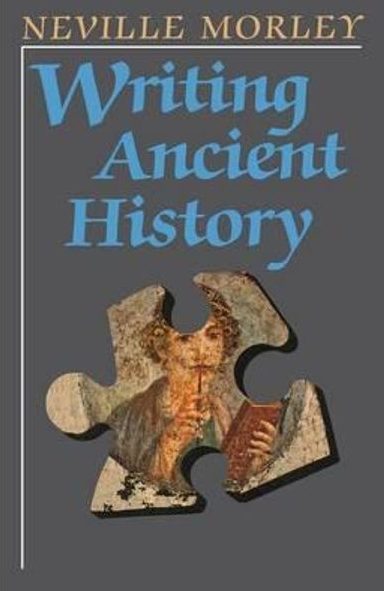 Only the most manic conspiracy theorist would question the fact that the Battle of Hastings took place in 1066, or that a man landed on the moon in 1969, or that the Holocaust took place. . . . . It is a fact that Caesar crossed the Rubicon and invaded Italy in 49 BC; going back to the sources in an attempt to prove or disprove this would be as much a waste of time as reinventing the wheel.

(Morley, 59)
When the ancient historian Neville Morley wrote those words he unfortunately made it sound tedious to go back and pore through papers and documents and books to find out "how we know" they happened. But it is not a difficult task at all, especially now that since Morley wrote we have a vastly improved internet fact-finder.
Two of Morley's examples are not at all problematic. We know we have abundant contemporary sources to verify the moon landing and Holocaust. But what about the facts in medieval and ancient history?
Here is how we know . . . .
the fact that the Battle of Hastings took place in 1066
Search for "Battle of Hastings" and "Primary sources". In quick time you will find the data that has long assured us that this battle happened and it was in 1066. Example: Spartacus Educational — Battle of Hastings. One sees at the top of that page a link to Primary Sources. If you haven't already, click on it. In front of will be a list of the following and even more conveniently translations of the texts:
(1) Message sent by William of Normandy just before the Battle of Hastings took place (quoted by William of Poitiers in Deeds of the Dukes of the Normans (c. 1070)
(2) Anglo-Saxon Chronicle, D Version, entry for 1066.
(3) William of Malmesbury, The Deeds of the Kings of the English (c. 1140)
(4) William of Poitiers, The Deeds of William, Duke of the Normans (c. 1071)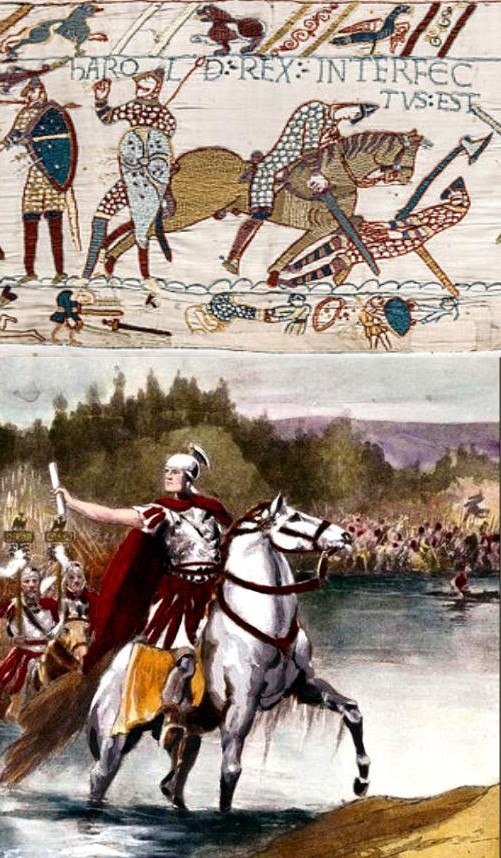 A message by William of Normandy himself? Quoted by a contemporary? That looks strong evidence, but is there corroboration from another source?
A Chronicle of the time. Now that's strong. "D Version" looks a bit baffling but a bit more searching will bring up an explanation that the particular manuscript in mind is that of Worchester.
Number (4) is a bit late so we would have to read it to check on the sources the author used. That's not very difficult nowadays, either. Just one more click away.
That's how we know the Battle of Hastings took place in 1066. Sources from contemporaries.
Here is how we know . . . .
that Caesar crossed the Rubicon and invaded Italy in 49 BC
Again, a little hunting and pecking on the web, or looking up a scholarly publication about the event, or asking a classicist, will quickly inform us that we have Julius Caesar's own "memoirs" or "commentary" on the Civil War in which he tells us that (and when) he crossed over into Italy with his army, thus precipitating the Civil War.
We have Julius Caesar's own written account of the circumstances that led him to cross into Italy in the Commentaries on the Civil War (1:8) (Don't be put off by Caesar's odd-sounding practice of referring to himself in the third person.) Caesar did not explicitly mention the provincial border he crossed (he only said he marched into Italy as far as Rimi or Ariminum twelve miles south of the river) but we have the explicit reference to the Rubicon in a written speech by Cicero, Caesar's contemporary. And then we have several later historians who had access to archives writing about Caesar. But on the combined strength of Caesar's own testimony and the testimony of his contemporary we can safely say that Caesar did indeed cross the Rubicon thus precipitating the civil war.
What we don't know as a fact . . . .
Morley explains:
It is an equally indisputable fact that Caesar says in his account that he was compelled to do this for fear of what his enemies might do otherwise. It is a matter of opinion and argument whether it is a fact that this was the real reason for his action – especially as other, less charitable, accounts of his motives have also survived. The statement 'Caesar crossed the Rubicon for fear of his enemies' is a fact only if you accept one interpretation of the sources (taking Caesar at his word) rather than another (well, he would say that, wouldn't he?).


(Morley, 59)
Caesar's motives are a matter of debate and argument. We may be convinced that fear was his real motivation and therefore believe it is a fact, but our belief will always be open to question and challenge. Our conviction that a particular motive drove Caesar is not a bedrock fact in the sense of his crossing the Rubicon is a fact.
Similarly,
Another example: 'The massive influx of slaves into Italy, especially after the final defeat of Carthage in 146 BC, brought about the catastrophic decline of the Italian peasantry'. It's the sort of sentence that crops up in exam papers with the word 'Discuss' added at the end, and the key to answering such questions is to identify which of the 'facts' it offers need to be subjected to careful criticism. It is certainly a fact that Carthage was finally defeated by the Romans in 146. It is also a fact that large numbers of slaves were imported into Italy during the second and first centuries BC (though some historians have recently started to wonder quite how 'massive' this influx was: something which has been a generally accepted fact for decades or centuries can easily become a matter of dispute, or even abandoned altogether. In other words, don't rely too heavily on older textbooks.). The final part of the statement is the crux of the matter. It is a fact that some Roman writers describe the crisis of the peasantry and blame it on the import of slaves, but plenty of historians have argued that the sources should not be taken literally and that there was in fact no such decline. The student is being asked to review the evidence and the way in which earlier historians have interpreted it to establish whether it is a fact that the peasantry declined, and, if so, whether it is a fact that this decline was caused by the influx of slaves.

(Morley, 59f)
Morley's definition of a fact . . . .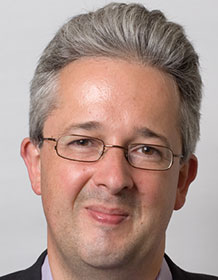 I disagree with Morley's definition of a fact although I can understand his point. He writes
A fact is an interpretation that is so widely accepted that it can be taken for granted – until it is challenged.

(Morley, 60)
The context of that definition is his earlier point that today "the world is round" is a fact but in the pre-scientific past "the world is flat" was a fact. No (though I understand his point). Morley has elided two different concepts here. Today it is a fact that most people believe the world is round but it is also a provable scientific fact. In the past (let's say, since the view that the earth is flat was not as prevalent as commonly assumed) it was a fact that "most people believe the world is flat" but it was not a scientific fact.
True, we can say that "most people believe" the Battle of Hastings took place in 1066, but what makes it a fact is the virtually unchallengeable primary sources, sources by contemporary eyewitnesses and documents left by the main participants. The only way we can imagine challenges to that kind of evidence is that they come from (in Morley's words) "the most manic conspiracy theorist".
What Morley has failed to notice, it seems, is something other ancient historians such as M.I. Finley have pointed out, and that is that historical facts are established by primary sources, or sources produced by witnesses, contemporaries. Sometimes these sources are lost and the historian has to rely upon later (secondary) sources making use of those earlier documents.
The importance of scepticism and testing the documents
Neville Morley's book is more about how a historian should "write history" as its title suggests so we will allow him some slack for a less than rigid definition of how a historian establishes bare basic facts of the past. His subsequent advice cannot be faulted, however (bolding is mine; italics are original):
It should be obvious by now that I have little time for the sort of history that 'lets the facts speak for themselves'. Facts don't speak: the historian who tries to listen to nothing but the facts will produce an interpretation that is driven by his own unconscious preconceptions, assumptions and prejudices. . . . .

How should we do ancient history? No historian would disagree with the idea that we need to read both ancient sources and modem interpretations carefully and critically. We have to remember that the 'facts' are, in both cases, presented to us in the context of a particular interpretation; no account ever offers us just the facts, free from any trace of an argument. To make proper use of these facts, we need first to identify the underlying argument and the assumptions on which it rests. Whatever you do, don't just believe everything you're told; every statement should be taken apart and scrutinised before, reluctantly, you accept that it might conceivably be true. Those of you who find it difficult to break the habit of obedience to authority that was so carefully instilled in you in school could try turning to the reviews in journals like Classical Review, Journal of Hellenic Studies, Journal of Roman Studies, Greece & Rome and the Bryn Mawr Classical Review (published electronically) where you'll often find a ready-made critique of the argument and assumptions of the books on your reading list.
When we write ancient history, we need to be equally critical. We need to know what we're doing, and to tell our readers what we're doing, when we make use of a particular bit of evidence or build up our grand interpretations, rather than behaving as if the whole process is completely natural and unproblematic. We should take nothing for granted; we should certainly not behave as if our interpretations, our assumptions, even our choice of words are somehow given, inherent in the evidence, entirely neutral.

(Morley, 93f)
In that middle paragraph Morley is telling readers that they should not even believe (without justification) everything in the basic textbooks they have been assigned to read. If the author does not tell you how he or she knows or decides X is a fact then a good rule of thumb is to reserve judgement until one knows those reasons. I am not saying we should disbelieve everything until proven, but that a healthy scepticism listens and makes inquiries and learns.
There's a blind spot, though, among many scholars of Christian origins. That blind spot is the assumption that the canonical gospels are derived from oral sayings or written documents that had their beginnings, however indirectly, from the events and persons they narrate. Unlike most other historical or biographical works of ancient times the gospels do not attempt to give their readers confidence by identifying the sources of their accounts nor do they attempt to let readers know something about the authors and why the readers can trust them. (Not even the prologue of Luke helps since it is so vague and brief.) In other words, when it comes to the narratives of the canonical gospels we have nothing like the contemporary or independent sources that are available to give us assurance that, say, the Battle of Hastings happened in 1066 and Caesar crossed the Rubicon.
But the problem gets worse. If we follow Morley's advice we must first ask what type of literature the gospels are and even IF they are indeed attempting to present real history or biography. A related pursuit is to establish what we can know for certain about their sources. If it turns out that a comparative literary analysis demonstrates that a common source for many of the details and structures of their narratives are borrowed and reworked from the Hebrew Scriptures then we find ourselves even further from the confidence we would like to have that they are in any way related to genuine past events.
Biblical scholars have applied redaction criticism, criteria of authenticity and "memory theory" to the gospels in attempts to get closer to the history they believe must lie at their root source. None of those methods can ever offer the confidence that good old contemporary and independent accounts can offer. Not even the crucifixion of Jesus can reach the level of certainty that we have for the Battle of Hastings and the crossing of the Rubicon.
---
Morley, Neville. 1999. Writing Ancient History. Ithaca, N.Y: Cornell University Press.
---
The following two tabs change content below.
Neil Godfrey
Neil is the author of this post. To read more about Neil, see our
About page.
Latest posts by Neil Godfrey (see all)
---
If you enjoyed this post, please consider donating to Vridar. Thanks!
---