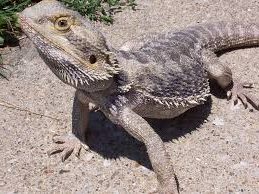 What on earth was God thinking?
When is a female a female? And when is a male a male? These are the questions that scientists continue to ponder after the latest research on an Australian lizard that reverses its sex when exposed to high incubation temperatures.

The study shows central bearded dragons (Pogona vitticeps) that are born with male chromosomes, but can lay eggs, have other strange characteristics.
"A bearded dragon can have male sex chromosomes but be a functioning female. Yet it can be more male-like in the way it looks, in its temperature and in its behaviour. They are more male-like than the actual males," Professor Shine said.