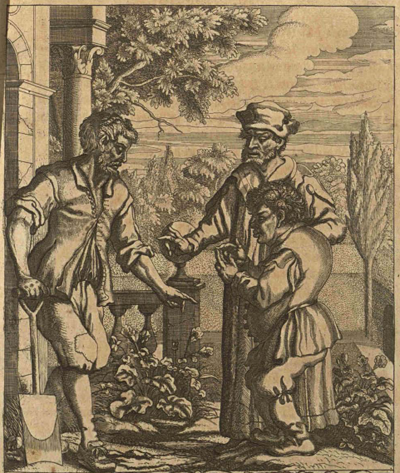 I have in the past argued that our canonical gospels are not really about the life and person of Jesus but rather they are a dramatization of core theological beliefs of the early Church. Jesus is a personification, a mouthpiece and a role constructed to play out this dramatization. One could say I have sided with Adela Yarbro Collins when she expresses doubts about the gospels really being biographies of Jesus when she writes:
With regard to the gospel of Mark at least, one may question whether the main purpose of the work is to depict the essence or character of Jesus Christ. (Collins 1990, p. 41)

The fundamental purpose of Mark does not then seem to be to depict the essence or character of Jesus Christ, to present Jesus as a model, to indicate who possesses the true tradition at the time the gospel was written, or to synthesize the various literary forms taken by the tradition about Jesus and their theologies. (Collins 1990, p. 44)

The gospel begins with a reference to Jesus Christ [son of God], not out of interest in his character, but to present him as God's agent. . . . (Collins 1990, p. 62)
That was yesterday. Today I am being pressured to re-think that viewpoint. The reason is chapter 2, "Civic and subversive biography in antiquity" by David Konstan and Robyn Walsh in Writing Biography in Greece and Rome: Narrative Technique and Fictionalization, edited by Koen De Temmerman and Kristoffel Demoen. [In the interests of disclosure I must confess that this book cost me an arm and half a leg so one may suspect that I am motivated by a need to justify my extravagance by an over-willingness to be persuaded by its contents.]
Konstan and Walsh begin by proposing that there are two types of ancient biographies. (I'll call them biographies even though that term carries more rigorous understandings of how one should write seriously about a life of a person than were applicable to their Greco-Roman counterparts. These ancient "lives" or "biographies" are usually called "bioi" (Greek) or "vitae" (Latin) to remind us of their often quite different attributes.)
Type 1: civic biographies
These are the universally acknowledged great and good, the pillars of society, whose lives shine as exemplars for us all to emulate. They
highlight the virtues of their subjects, often great statesmen or military heroes who exemplify justice and courage, or else brilliant thinkers and writers, the philosophers and poets whose lives might serve as models . . . (Konstan and Walsh 2016, p.28)
Type 2: subversive biographies
Others endow their subjects with extraordinary abilities of a different kind — super powers, we might call them — that involve magic or other sorts of wonderworking. This latter type often emphasizes as well the ready wit of the protagonist, whose clever ripostes and wise sayings, sometimes in the form of parables, catch their opponents off guard and turn the tables on them. Such lives tend to feature, in a rather picaresque fashion, a figure who is an outsider or marginal member of society, often of a low class and hence an underdog who must prove his worth to the more powerful people he (occasionally she) encounters. (Konstan and Walsh 2016, p. 28)
The Gospels
Given the above two options it's not hard to work out which one describes the Gospel narratives of Jesus. The only aspect one might balk at is categorizing Jesus as a picaresque character, but we don't have to pause long before remembering that he mixes with the sinners, the Zachaeus figures, the Simon Peters, the James and Johns — whose faults we indulge on account of their enthusiastic good intentions when they meet with Jesus.
But wait; there's more. And the following insights are the ones that are making me wonder if the gospels can be classified as a form of ancient biography after all.
With the counter-cultural and outsider heroes of the "subversive biographies" (e.g. Aesop, Socrates) we do not find anecdotes selected by the author to demonstrate their fine qualities of character. (We find that sort of life in the civic biographies.) Rather,
the moral excellence of the biographical subject is assumed, but it is not illustrated by an illumination of the classical virtues, as in the civic type, which seeks by this means to delineate character. The focus is rather on how the protagonist demonstrates his superiority in spite of his humble or precarious position. (Konstan and Walsh 2016, p. 41)
Jesus certainly does see his reflection in Socrates and Aesop insofar as they "challenge conventional values and the character traits that underpin them."
---
Collins, A.Y. 1990, Is Mark's Gospel a Life of Jesus? : The Question of Genre, Marquette University Press, Milwaukee, Wis.
Konstan, D. & Walsh, R. 2016, "Civic and subversive biography in antiquity", in K. De Temmerman & K. Demoen (ed.), Writing Biography in Greece and Rome: Narrative Technique and Fictionalization, Cambridge University Press, Cambridge.
---
The following two tabs change content below.
Neil Godfrey
Neil is the author of this post. To read more about Neil, see our
About page.
Latest posts by Neil Godfrey (see all)
---
If you enjoyed this post, please consider donating to Vridar. Thanks!
---