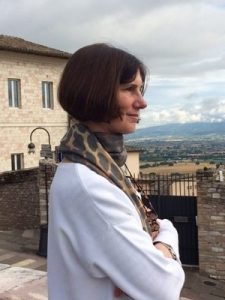 This is the second of two articles by Professor of Religion Sarah Iles Johnston. (The first article was addressed in Why Certain Kinds of Myths Are So Easy to Believe) I have been led to Johnston's articles and books (along with other works addressing related themes by classicists) as I was led down various detours while reviewing M. David Litwa's How the Gospels Became History: Jesus and Mediterranean Myths. I expect interested readers will see the relevance of Johnston's thesis to Christian myths in the gospels and understand more deeply the mechanics at work that make them so believable for so many people.
Many Greek mythical narratives (whether poetry, drama or prose) appear to have no necessary relationship with a particular festival or other special occasion. They appear to have a life of their own and can be recited in quite different contexts and often with variations of details and even basic storylines. Variations, hearing only parts of a story that must be somehow fitted with a larger narrative, but with some difficulty because of certain differences of character or details, such presentations of the myths had the potential to arouse intense curiosity and discussion, with individuals surely acquiring their own understanding, view and relationship with a god or hero.
Who would ever imagine any similarity between Socrates and the Homeric hero Achilles? Johnston does not raise this illustration but it is one that illustrates her point well. Plato informs us that Socrates compared himself with Achilles. The philosopher with the warrior? Yes, because Socrates could explain to his audience that like Achilles, he likewise heroically followed what he believed to be the right or pious course of life even knowing it would result in his premature death. Variations in narratives encouraged deeper reflection and personal relationships with what the gods and heroes represented.
As Johnston points out, Greek myths generally were not point by point analogies to the real world but were metaphorical tales that were subject to reinterpretation and different functions or applications. The myth of Persephone, as we saw in the previous post, served equally well for a celebration of the hope for a good harvest and hope for a happier afterlife for initiates into the mysteries.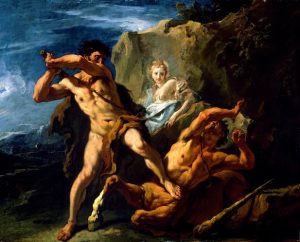 There is a poem by a fifth-century BCE poet, Bacchylides, that offers us another instance such devices that encouraged curiosity and engagement with the myths. In the centre I outline the thought-flow of the poem (in paraphrase) and beside it I have circled all the points that the poem in references in the wider world of Greek myth. Notice how much detail is left to the audience's imagination, how many questions are potentially raised among those who are perhaps not fully acquainted with all of the associations or who are aware of differences with other accounts, or what questions of character arise when set in the wider mythical world. And why is Heracles being honoured at a festival in honour of Dionysus anyway? The Greeks evidently did not find any strong need to bind each story to a specific or analogous occasion (Johnston). The conclusion is surely designed to provoke much thought and discussion about the death of Heracles and his relations with his first wife, and the role of the Centaur.
One detail not brought out in the following diagram is that several of the related myths are linked to familiar places in the Greek peninsula: the city Heracles razed was in Eritrea, the place where he offered to Zeus was Cape Lithada, for example.
Click on the diagram if it does not appear in full in normal Vridar page setting.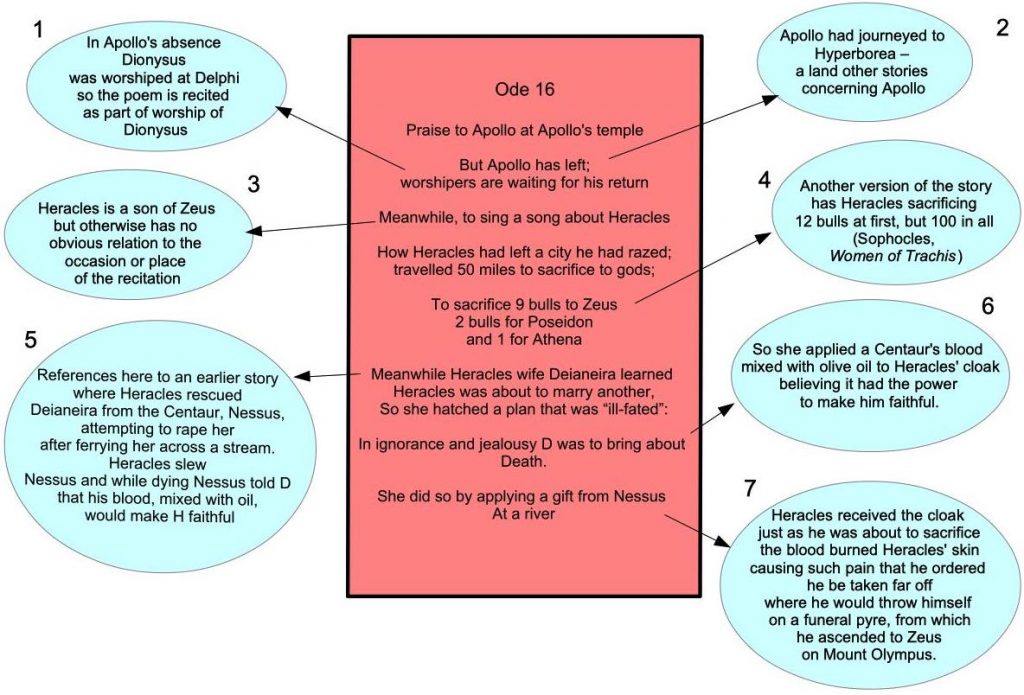 The point of the above? Johnston explains:
. . . . the Greeks cared less about always making tightly logical connections between festivals and myths than we have imagined—or to put it otherwise, that the contributions that mythic narratives made to creating and sustaining belief in the gods and heroes could be more broadly based than we have previously acknowledged. More specifically, I suggest that an essential element that enabled this breadth of applicability was the tightly woven story world that was cumulatively being created on a continuous basis by the myths that were narrated. The closely intertwined nature of this story world validated not only each individual myth that comprised it but all the stories about what had happened in the mythic past, the characters who inhabited them, and the entire worldview upon which they rested. Because it was embedded in this story world, a skillfully narrated myth about Heracles, for example, had the power to sustain and enhance belief not only in Heracles himself but in the entire cadre of the divine world of which he was a member, including those divinities to whom the festival at which the myth was performed was dedicated.

(Johnston, Greek Mythic Story World, 284)
It should be kept in mind that these myths were often performed publicly, at temples and festivals in honour of certain gods.
The audiences were primed by these conditions to open their minds to the ideas that the myths conveyed, and thus the two, festival and myth, mutually supported one another.
So what is it that "makes story worlds in general coherent and credible", Johnston asks.
Story Worlds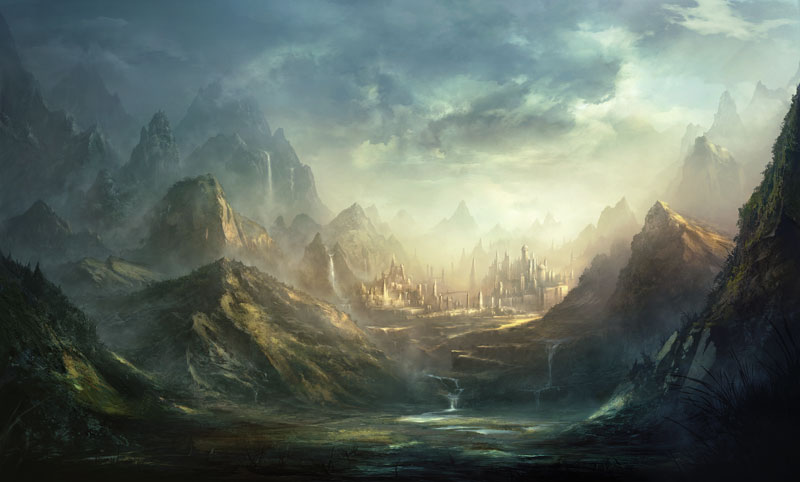 According to J.R.R. Tolkien there is the Primary World, the world in which we live, and then there is a Secondary World, one that an author creates and into which a reader enters — through "willing suspension of disbelief" (Coleridge?)? through "willing activation of pretense" (Saler)?, or, as Johnston prefers,
truly well-constructed story world requires no conscious decision at all on the part of audience members who participate in it — neither the suspension of disbelief nor the activation of pretense. It immerses readers or viewers so completely, yet so subtly, that they pass into it without even noticing that they are doing so.

(286)
A Secondary World needs to have a fence, a partition of some sort to separate it from our quotidian Primary World (Wolf). Dividing walls include wardrobe doors, rabbit holes, deserts traversed by houses carried in cyclones, interdimensional travel technology. Secondary Worlds are very different from Primary Worlds by virtue of strange inhabitants, strange landscapes, strange technology, and so forth. Greek myths are not exactly like that, nor are the gospels or other biblical stories. Yes, they do contain monsters, talking snakes and donkeys, but these oddities are placed in "our world", a "real world", the Primary World in which we all exist. They are the oddities in our "real" world; in Greek myths and biblical stories we have not, as a rule, entered worlds that are entirely strange in every way. (There are a few exceptions such as when Odysseus is on an island with a witch who changes his crew into wild beasts but such stories are set in a larger more recognizable world — with normal geographical, botanical and zoological features.)
Even when a monster does enter a Greek myth the author tends to indicate only minimal interest in its oddities. They are described as if in passing. The story is set in "a real-world" that we recognize as our own, or as the Greeks recognized as theirs: Continue reading "How Mythic Story Worlds Become Believable (Johnston: The Greek Mythic Story World)"