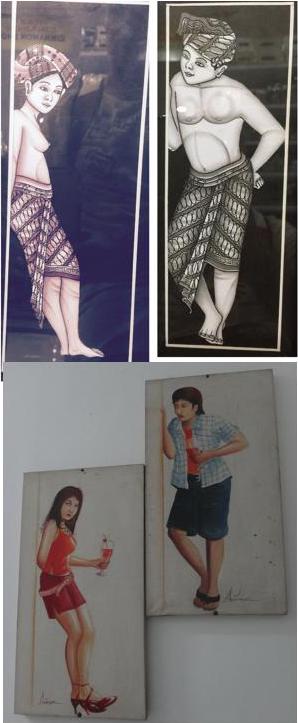 Maybe it's just me and the particular apologists I have encountered over the years, but I seem to have run into a claim that the authors of the canonical gospels found themselves moved to write about Jesus in a completely new literary genre that we call "the gospels". The four gospels certainly are unlike other types of ancient historical and biographical writings from the Greco-Roman world, and many of us are well aware that a number of scholars have attempted to demonstrate that they nonetheless do conform to an ancient type of writing that approximates our understanding of biography, that is, a Life, or bios. We have argued here that such efforts are problematic and pointed out that not all scholars specializing in the genre of the gospels agree.
So I found myself taking special interest when last week I came across classicist scholars pointing out that the creation of new genres, generally by mixing together into one composition the features of a range of pre-existing literary genres, was not at all so unusual in the literary world of the Greco-Roman culture throughout the second century b.c.e. through to the second century c.e.
Further, on the question of intertextuality and "mimesis" or imitation and creatively re-writing lines and episodes from earlier well-known works may be thought of as the one constant, an essential skill for any Greco-Roman author, as we shall see.
Here are some extracts from the works I came across discussing the history of literature throughout this period:
First, some from Elaine Fantham and her highly regarded work, Roman Literary Culture: From Cicero to Apuleius.
In her introduction Fantham explains that she intends to discuss
where appropriate, to explain the rise and fall of different genres by social and political change. (p. xiv
Soon we come to the subheading:
New Genres of Literature, from Lucilius to Apuleius (p.12)
The Romans, she tell us, claimed to have invented the genre of satire (p.13), of the personal elegy (p.33) and of protest literature (p.117). On the works of Apuleius she writes:
But there was another layer of literary performance, which straddles the thin line between actuality and fiction. . . .  But this single work is a world in itself. This sophisticated and sensational narrative achieved for its age an escape from the limitations of genre, locality, class, or age group that had last been reached by Ovid's epic of transformation; but the changes from verse to prose, from myth to contemporary fantasy, reflect the new diffusion of Latin literature into a reader's world as diverse and far flung as the empire itself. — p. 17
Further on we read,
Later generations continued the transfusion of genres  (p. 94).
And returning to an earlier period…
The poems that Catullus wrote to express the pain of his unrequited and betrayed love did not copy an existing genre, but grew out of circumstance: these included short poems in several meters, and several longer poems in elegiacs, one of them (68) an extraordinarily beautiful and complex elegy expressing his emotions through mythological comparison with the prematurely widowed heroine Laodamia. Thus he created personal love elegy, a genre that developed its own practitioners and public. p. 105
Genres were play things, not templates that imposed rules for strict conformity:
These show his ability to adapt elegy to a different, essentially dramatic, genre (p. 112)

How did this essentially private act become a literary genre, adopted by writers of both prose and verse? (p. 135)
and again, we read of a
dazzling range of poetry and song at all levels, going far beyond the orthodox definitions of genre. (p. 167)
And finally,
they are important not only for their own sake, as models of a new literary genre, midway between essay and autobiography (p. 201)
Another classicist, Jo-Marie Claassen, Jo-Marie, also wrote of the development of new literary genre's in her book on the writings of persons who had been sent into political exile in the Roman era: Displaced Persons: The Literature of Exile from Cicero to Boethius. Claassen refers to a work by another scholar who spoke of a certain Roman poet's
'violation of multiple canons' by means of a mix of contradictory genres (p.307)
She writes at length of the poet Ovid and his
innovative adaptation in exile of the various conventions of the genre. (p. 212)
Another genre development she addresses:
The development of a didactic genre of 'memorial' or 'tyrannicide' literature, commemorative pamphlets. (p.65)
More on Ovid and his literary "invention without parallel":
Ovid is a complex and subtle poet. With him, genre has always been subjected to interesting conflations and adaptations. In matters of style Ovid did not keep even to the larger generic distinction of epic and elegiac, but purposely fused them. Generic innovation is a feature of Roman literature. Ovid's Amores (Love Poems) exhibit a development from earlier elegy, as Vergil's Georgies developed from Lucretian didactics, and, by a logical next step, these then led to the Ars Amatoria (Art of Love), an eroto-didactic collection that was almost certain to evoke Augustus' moral ire. The Metamorphoses transferred 'collective epic' to Rome from Greek collections of epyllia, much as Vergil adapted pastoral from the Greek. The epistolary form of Ovid's earlier Heroides (Daughters of Heroes) was an 'invention', as Lucilius 'invented' the satiric genre, relating it to aspects of an earlier Roman tradition. The Tristia and Epistolae ex Ponto appear as an invention without parallel, but one may assume some extant 'earlier traditions' as points of departure. (p.32)
What Roman authors were more interested in, and felt far more bound to conform to, were earlier well-known literary models. And that meant something that has been pointed out to biblical scholars by classicists for some years now — intertextuality. That is, the pride authors took in being able to demonstrate a knowledge of popular works and subtly weaving lines and allusions to those works into their new compositions. Hence she cites another scholar, Redmond:
He stresses that ancient authors were more concerned with models than genres. (p. 211)
Not all authors chose to mimic the most famous predecessors:
Choice of an unusual author or genre for deliberate allusion or imitation indicates an unusual intention. (p. 33)
Further on the importance of intertextuality:
Ancient practitioners of various genres seemed sometimes to be aware of the need for intertextual decoding. p.13
Intertextuality was another form of imitation and imitation was more important than conforming to rules of genre. In West and Woodman's Creative Imitation in Latin Literature the first words we read on page 1 by D.A. Russell are these:
One of the inescapable features of Latin literature is that almost every author, in almost everything he writes, acknowledges his antecedents, his predecessors – in a word, the tradition in which he was bred. This phenomenon, for which the technical terms are imitatio or (in Greek) mimesis, is not peculiar to Latin; the statement I have just made about Latin writers would also be true very generally of Greek. In fact, the relationship between the Latin genres and their Greek exemplars may best be seen as a special case of a general Greco- Roman acceptance of imitation as an essential element in all literary composition. general Greco- Roman acceptance of imitation as an essential element in all literary composition. (p. 1)
In fact, in the same volume we even read how certain authors imitated or wove intertextuality with their own earlier works that had been well-received by audiences.
---
Claassen, Jo-Marie. 1999. Displaced Persons: The Literature of Exile from Cicero to Boethius. London: Bristol Classical Press.
Fantham, Elaine. 1999. Roman Literary Culture: From Cicero to Apuleius. Baltimore; London: Johns Hopkins University Press.
West, David, and Tony Woodman, eds. 1980. Creative Imitation and Latin Literature. Cambridge ; New York: Cambridge University Press.
---
The following two tabs change content below.
Neil Godfrey
Neil is the author of this post. To read more about Neil, see our
About page.
Latest posts by Neil Godfrey (see all)
---
If you enjoyed this post, please consider donating to Vridar. Thanks!
---