In his enormously popular but scientifically questionable bestseller The Naked Ape, the writer Desmond Morris suggested that lipstick was an attempt to make women's facial lips resemble the engorged sexually aroused genital ones. It might be a superficially attractive argument, but upon the slightest degree of scrutiny it vanishes in the haze, for there is just no evidence for this to be true. If it were true, we would expect to see selection for lipstick wearing, and higher reproductive success in women who wear lipstick. It also doesn't account for the changes in styles and colours of lipstick, or the fact that most women haven't worn lipstick for the vast majority of human history, yet still somehow managed to give birth to a healthy cohort of progeny. It is an example of the scientific sin of a 'just-so story' – speculation that sounds appealing, but cannot be tested or is devoid of evidence.
Rutherford, Adam. 2018. The Book of Humans: The Story of How We Became Us. London: Weidenfeld & Nicolson. p. 83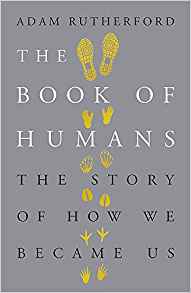 The following two tabs change content below.
Neil Godfrey
Neil is the author of this post. To read more about Neil, see our
About page.
Latest posts by Neil Godfrey (see all)
---
If you enjoyed this post, please consider donating to Vridar. Thanks!
---