It is S.G.F. Brandon's fault. At least he shares much of the blame. Way back in 1967, the year of the Six Day War and the release of Sgt. Pepper's Lonely Hearts Club Band, his book Jesus and the Zealots was published. Ever since then it has been de rigueur for scholars to locate the historical Jesus in a Palestine strewn willy nilly with roaming bandits, rebels and apocalyptic prophets.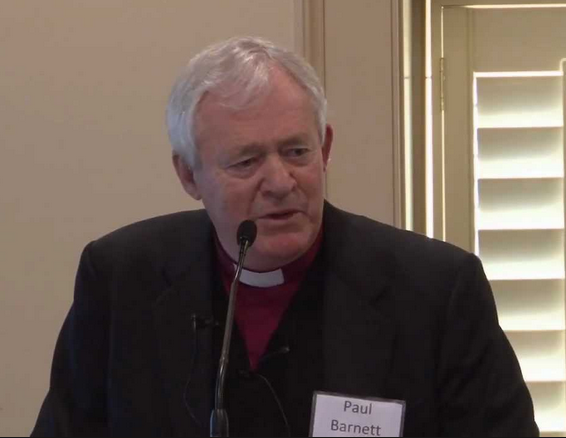 In vain have I posted here and on other online discussion groups my complaint that there is simply no evidence for any of these figures in the time of Jesus, but that the only reason it is believed that such movements dotted the landscape in his time is by inferring that the zealots and prophets who appeared later (or in one case a generation earlier) were indicative of what must have being happening around the 20s and 30s CE — despite the silence in the record.
But yesterday I discovered a friend who will back me up. I don't know him personally but I know him through his 1975 article in the journal New Testament Studies. He is Paul W. Barnett, a fellow Australian, who belonged to the Department of Ancient History at Macquarie University, Sydney. (He's also a bishop, sorry.) The article he had published, and the reason I like him so much, is:
Barnett, P. W. 1975. "'Under Tiberius All Was Quiet.'" New Testament Studies 21 (04): 564. https://doi.org/10.1017/S0028688500010043.
Here is his argument. From the outset he points out that
Careful analysis of the incidence of unrest and disturbance suggests that 'revolutionary' activity began in earnest during the Second Procuratorial period (A.D. 44-66).
Yes, yes, yes. That's exactly what I have been trying to say.
What changed to bring on instability from that time on?
The unexpected and premature death of Agrippa and the evident paganism and philo-Romanism of his son must have dashed to the ground any hopes for a deliverer from the Hasmonean line.

Claudius' initial policy was not unkind to Judaeans though this hardly compensated for the crises of the forties — the barely averted desecration of the Temple4 (A.D. 40), the death of Agrippa and the return to Roman rule which now extended to Galilee5 (A.D. 44), and the severe famine (A.D. 46-8).

However, the appointment as Procurator in A.D. 52 of Pallas' brother Felixat the behest of ex-High Priest Jonathan was to prove disastrous in Jewish history. Under the procuratorship of Felix (A.D. 52-60) the terrorist activities of the Sicarii began, the prophetic movement waxed strong, whilst Graeco-Jewish relationships in Caesarea were allowed to reach a critical point.

(p. 565. My formatting in all quotations)
There was more. Continue reading ""Under Tiberius All Was Quiet" : Or — No, Jesus was not "one of many""