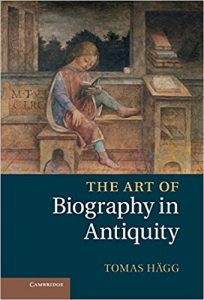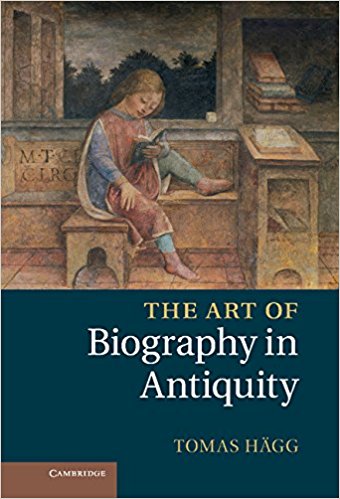 If the Life of Aesop is riddled with obvious fiction yet it is concluded that Aesop really existed, what does Tomas Hägg (The Art of Biography in Antiquity) do with the question of the historicity of Demonax, a figure whose biography contains only sober and believable accounts and is said to have been written by an eyewitness? Ironically, Hägg is far less confident that Demonax is historical than he is about Aesop!
You can read the Life of Demonax by Lucian at the sacred-texts site. (It is fewer than 4000 words.)
To begin Hägg addresses doubts among some scholars that Lucian was the real biographer. Life of Demonax does not have the same cutting, satirical tone as his other biographies, but actually approaches Demonax reverentially and creates an idealized portrait. However, on the strength of the attestation Hägg accepts Lucian as the genuine author.
Lucian states that he has two reasons for writing about Demonax:
This time I am to write of Demonax, with two sufficient ends in view:

first, to keep his memory green among good men, as far as in me lies;

and secondly, to provide the most earnest of our rising generation, who aspire to philosophy, with a contemporary pattern, that they may not be forced back upon the ancients for worthy models, but imitate this best–if I am any judge–of all philosophers.
Continuing with Hägg:
Demonax' background is rapidly sketched . . . His 'urge to noble things and innate love for philosophy from early childhood' is stated, but there is no actual account of that childhood; nor is his physical appearance described here or elsewhere in the Life. His blameless life and exemplary honesty are lauded, as is his excellent education in literature, philosophy, and rhetoric. As a philosopher, he is a professed eclectic. He has most in common with Socrates and Diogenes of Sinope . . . but is described as an unchangingly polite and social person who lacks both Socrates' irony and Diogenes' exhibitionism — in short, we are made to understand, a godlike (isotheos) man. . . . (p. 295)
Certainly an idealized portrait. And short on specifics to demonstrate the idealized qualities.
The first description of a specific event in Demonax's life comes three pages in, with his trial:
It starts in the same mode: 'So it was that all the Athenians, from the populace to the magistrates, admired him tremendously and never ceased regarding him as a superior being (tina tōn kreittonōn)'; but then some critical words are unexpectedly heard. Like a second Socrates, Demonax is brought to court because he has caused offence to and incurred hatred from the common people . . . through his Cynic . . . 'freedom of speech' or 'licence', and his . . . 'independence'. Men similar to Anytus and Meletus (the accusers in Socrates' trial) charge him with not taking part in the sacrifices or letting himself be initiated into the Eleusinian mysteries. He manages, however, to refute the accusations by using his habitual outspokenness and wit . . . and the Athenians, who had first been prepared to stone him, 'from that time showed him honour, respect, and eventually admiration'. (pp. 295f)
One sees in the above account several features that may well justify our asking questions about the genuineness of the narrative: the evident influence of the trial of Socrates, again the idealizing portrait and the most remarkable turnabout of the Athenians from being ready to execute him to admiring him.
The literary structure of the Life is also addressed: Continue reading "Did the ancient philosopher Demonax exist?"