It seems that I for a while I have been sheltered from some of the debates over Islam, Islamism and Islamophobia as they have taken shape in Great Britain in particular. I'm trying to catch up now.
In particular I have not up till now really understood why those on "the Left" have been accused of supporting terrorists or others who would deny human rights to Muslims.
I think it's becoming clearer to me now. Here's how I understand what's what — and if you think I still haven't got it right then feel free to help out.
Islam This is the term we use for the religion of Muslims. All Muslims of all sects. It's a religion. That's all. There's no one "true" set of beliefs and practices for Islam anymore than we have the same for Christianity. I'm an atheist but I'm not an "anti-theist". I don't see anything inherently wrong or bad in any religion in the abstract. I don't like religion personally, but then again I don't like mosquitoes, spiders, cockroaches, sandflies either. That doesn't mean I sign up to join a program to exterminate all mosquitoes, spiders, cockroaches, sandflies from the planet — the consequences would be unpredictable.
Islamic This is the adjectival form of Islam, as Christian is to Christianity.
Islamism This refers to the ideology or political goal that a society should be subject to Islamic laws. It's counterpart in Christianity would be political movements attempting to ban things that are deemed immoral by the Church. Many Islamists seek to achieve Islamic rule through democratic means, or if not outright rule, at least a place in government from where they can influence legislation. Other Islamists believe in violent means. These are the jihadi extremists.
Islamophobia This generally refers to any blanket hostility towards all Muslims (Islam). Islamophobes find all visible Islamic symbols and practices offensive in a Western society and associate all Muslims in some way with the criminal acts of violent Islamist extremists. Islamophobes consider the religion of Islam itself as an evil or antisocial presence. Islamophobia is the conflation of Islam, Islamism and Islamic practices and Islamist violence as an evil or hostile force.
The Debate Some of us have stressed most the need for stamping out intolerance and protecting religious freedoms. This is a good thing.
I used to be involved in arranging public meetings where Islamic leaders could explain their religion and way of life to us Western innocents. I considered this a healthy community activity because at the time many Muslims were very concerned to demonstrate that they deplored Islamist violence. The meetings were an attempt to defuse incipient Islamophobia.
Many have leapt to the same defence of Muslims. Some of us have at time even gone so far as to say that Islam itself has nothing to do with Islamist violence. This claim is taken from Muslims themselves who want to dissociate their religion from terrorism. It's like a Christian saying of an abortion doctor-killer that the murderer has nothing to do with Christianity. The murderer sees things differently but must of us would side with the mainstream Christian.
So with the best intentions many of us have repeated the chorus: Islam is a religion of peace; terrorists have nothing to do with Islam.
Except that, of course, the extremist sees things differently. He argues that his violence is the only true form of Islam.
There are two levels of meaning here.
First, we can speak "spiritually" and mean to say that the true spirit of our religion (the one we, the majority, follow) is non-violent
Second, we can speak as an outsider and say No, both of you are Muslims. You just happen to have a different idea of what Islam means.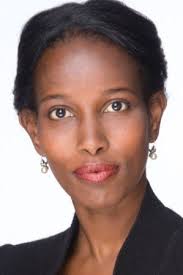 Another confusion in the debate arises when an ex-Muslim attacks the religion of Islam itself as oppressive and violent. Is Ayaan Hirsi Ali a case study here? The difficulty I have with this view is that it does not find uniform acceptance among all Muslims. There really does seem to be a wide diversity of Islamic practices and customs.
Further, a major confusion in the debate appears to have arisen over the place of Islamists who profess non-violence. Islamism is the political ideology that seeks for the application of Muslim laws on society or a section of society.
If it seeks its agenda through democratic means then who can argue with that?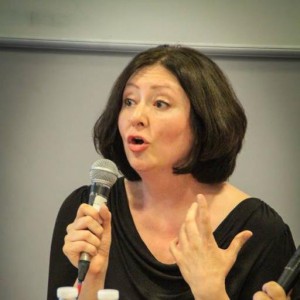 Ed Husain and Maajid Nawaz were both once leaders in an ostensibly non-violent Islamist group but they argue with that. Maryam Namazie argues with that. I have only read a few of their works so there may be much of which I am unaware and that would lead me to a different view, but at the moment I find myself sympathizing with what they have written about the debate on Islam and Islamism. They all argue that Islamism itself, even in its so-called peaceful face, is oppressive and has no place in a secular democratic society. 
That is, it is not okay to allow a minority community practice its own laws within a larger society. We don't allow other cultural minorities to do that if those laws conflict with basic human rights. An Australian Aboriginal man is not free to murder is wife for any reason and it does not make any difference if his act of murder accords with customary law.
We cannot allow any religious minority to treat women, children, others according to religious laws if those laws and their outcomes violate basic human rights and the laws of the larger society in which they live.
Islamism is a new form of political fascism. Idealistic, many followers obviously well intentioned and many no doubt would not think themselves capable of violence, but many others also prepared to act more "effectively". And its laws, many of them, do not belong in the modern age any more than biblical ones do.
I am opposed to the conflation of Islam and Islamism. Muslims I can respect and defend. Islamism, no, I don't think there's a place for Islamism in the world today. (We ought to be doing much more to pressure our leaders to end support for Islamist nations like Saudi Arabia.)
I'm still new to this topic, however. Still learning. I don't expect to find pure angels on one side. But if I am missing anything I would love to learn that sooner rather than later.
The following two tabs change content below.
Neil Godfrey
Neil is the author of this post. To read more about Neil, see our
About page.
Latest posts by Neil Godfrey (see all)
---
If you enjoyed this post, please consider donating to Vridar. Thanks!
---