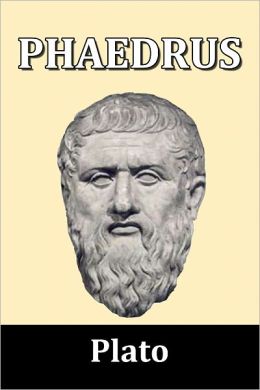 Another Aussie blogger, Matthew R. Malcolm of Cryptotheology, today posted published an interesting post, Plato and Jesus on inviting the poor. Matthew raises a question that emerges quite often to anyone who knows the Bible and reads widely among the ancient texts, Greek, Roman and Jewish. One regularly stumbles across passages that sound just like something in the Bible. I have posted on some of these "ah ha" moments and have many, many more lined up eventually to post about "one day". Surely there must be reference books identifying these passages. Does anyone know of one?
I take the liberty of quoting the same edition of the Plato passage cited by Matthew:
If it were true that we ought to give the biggest favour to those who need it most, then we should all be helping out the very poorest people, not the best ones, because people we've saved from the worst troubles will give us the most thanks. For instance, the right people to invite to a dinner party would be beggars and people who need to sate their hunger, because they're the ones who'll be fond of us, follow us, knock on our doors, take the most pleasure with the deepest gratitude, and pray for our success. (Phaedrus 233d-e, Cooper's edition)
Recall Luke 14 (NIV). The same ideal ethic (pie in the sky ethic in Plato) is taught as a necessity by Jesus:
15 When one of those at the table with him heard this, he said to Jesus, "Blessed is the one who will eat at the feast in the kingdom of God."

16 Jesus replied: "A certain man was preparing a great banquet and invited many guests.17 At the time of the banquet he sent his servant to tell those who had been invited, 'Come, for everything is now ready.'

18 "But they all alike began to make excuses. The first said, 'I have just bought a field, and I must go and see it. Please excuse me.'

19 "Another said, 'I have just bought five yoke of oxen, and I'm on my way to try them out. Please excuse me.'

20 "Still another said, 'I just got married, so I can't come.'

21 "The servant came back and reported this to his master. Then the owner of the house became angry and ordered his servant, 'Go out quickly into the streets and alleys of the town and bring in the poor, the crippled, the blind and the lame.'

22 "'Sir,' the servant said, 'what you ordered has been done, but there is still room.'

23 "Then the master told his servant, 'Go out to the roads and country lanes and compel them to come in, so that my house will be full. 24 I tell you, not one of those who were invited will get a taste of my banquet.'"
So what are we to conclude?
That Mary and Joseph hired a private tutor who taught the Greek classics in the evenings to Jesus after  he returned each day from helping out in the carpentry business? The family business must have been doing a roaring trade to be able to afford to keep such a scholar for any time in Nazareth.
Or as Matthew Malcolm suggests, was Plato's ethic a proverbial idea widely known at the time? That sounds fair enough but the more widely one reads the more frequently one tends to find these "proverbial sayings". One would be forgiven for wondering if Plato, Philo, and others had little to say that was beyond the commonplace. Or more reasonably, one begins to marvel at the volume of wise sayings that found their way into popular parlance even across cultural and language boundaries.
Or should we just accept that "great minds think alike"?
Or . . .
Or does it become increasingly plausible to imagine that the gospel authors were creating sayings that they attributed to their narrative Jesus and that those sayings were merely adaptations of ideals those authors had learned in their literary training over the years? The wrote in Greek and to learn Greek these literary classes were immersed in the Greek classics.
I personally lean towards this last option as the simplest and most plausible explanation.
The following two tabs change content below.
Neil Godfrey
Neil is the author of this post. To read more about Neil, see our
About page.
Latest posts by Neil Godfrey (see all)
---
If you enjoyed this post, please consider donating to Vridar. Thanks!
---