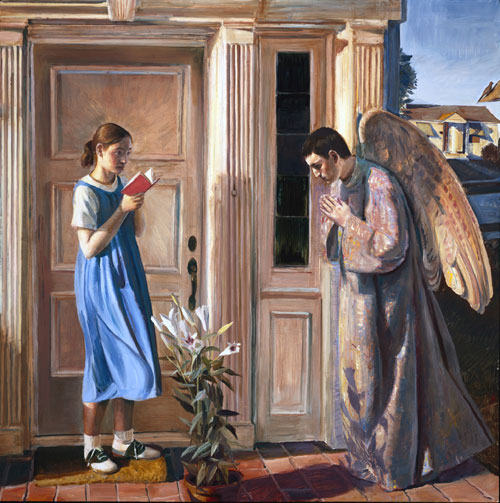 Familiarity with the stories of Jesus' birth can blind us to recognizing just how bizarre are some of their details. Okay, maybe the virgin birth itself is bizarre but I recently read one reasonably well-known scholar opining that even that may not be so bizarre when we stop and recollect the ability of certain animals such as Komodo Dragons to reproduce by parthenogenesis. The scholar stopped short of speculating how it was that Mary came to be born human-like yet presumably with reptilian internal organs or the nature of the children she later bore to Joseph.
The Gospel of Luke opens with the angel Gabriel dropping in on two earthlings without the courtesy of advance notice. The first was the very elderly priest, Zechariah. Gabriel interrupted him during work hours in the Temple causing a religious ceremony to be unceremoniously held up in midstream, told Zechariah that he and his equally elderly wife were going to have a child and then cursed him with the inability to speak for daring to ask how any couple well beyond menopause could possibly bear children.
Six months later the same Gabriel dropped in on Mary. Now Mary, Luke tells us, was a virgin engaged to be married to Joseph. We are not told when they were planning to marry but no doubt Mary spent a lot of time thinking about that day and what married life with Joseph would be like.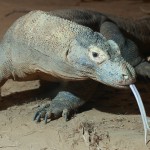 Gabriel told Mary that she was going to have a baby boy and that she was to name him Jesus.
Mary immediately forgot she was engaged to be married and so asked Gabriel how that was possible since she was, well, not married. Mary's question was as dumb as Zechariah's was smart.
Mary's question is very puzzling: why should a woman about to marry wonder at the notion that she will soon conceive? (Randel Helms, Gospel Fictions, p. 51)
So what's going on here? Why does Luke make Mary look so absurdly naive?  Continue reading "Mary's Strange Question (and stranger anatomy!)"