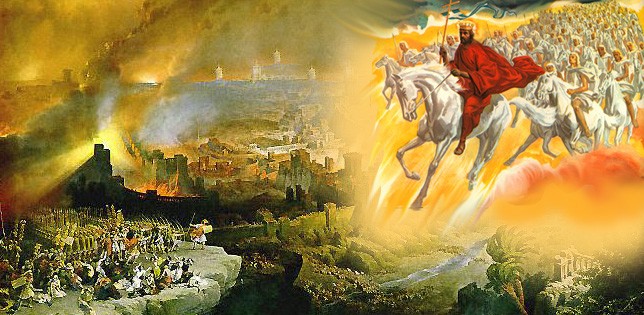 This post advances another reason to think that the author of the Gospel of Mark depicted the final days of Jesus as a metaphor for the fall of Jerusalem. If so, it follows that the resurrection of Jesus symbolized the emergence of a new "body of Christ" and "Temple of God" in the "ekklesia" or assemblies of Christians (what we think of as the "church"). I owe a special debt to Clarke W. Owens whose book on a literary-critical analysis of the gospels, Son of Yahweh, I posted about recently. I also owe much to a few insights advanced by Karel Hanhart in The Open Tomb, on which I have also posted a little.
To begin, let's recapitulate some of the essentials from those earlier posts.
I am persuaded that the Gospel of Mark's depiction of Jesus' tomb was based on a reading of the Greek version of Isaiah 22:16 that describes the destruction of the temple. In Isaiah 22:16 the temple is likened to a tomb carved out of a rock:
What hast thou here? and whom has thou here, that thou hast hewed thee out a sepulchre here, as he that heweth him out a sepulchre on high, and that graveth an habitation for himself in a rock.
Compare Mark 15:46 speaking of the tomb Joseph of Arimathea used for the body of Jesus:
. . . and laid him in a sepulchre which was hewn out of a rock . . . .
Recall at this point that we know ancient authors of the era in which the gospels were composed loved to imitate, draw upon, rearrange, allude to, transform, other well-known literature. We have numerous examples of this being done in the Gospel of Mark. The author has regularly taken passages from the Book of Daniel, the Psalms, other prophets, 1 and 2 Kings, Genesis and Exodus, and woven them into a new story so that they take on new meanings. We see this at the beginning with the introduction of Jesus through the announcement of John the Baptist. That opening chapter is replete with allusions to Elijah, the exodus of Israel from Egypt and the forty year wandering in the wilderness. The Passion scene at the end is equally rich with allusions to Daniel and Psalms, such as the cry of desperation from the cross, the mocking of Jesus as he was dying, the dividing of his garments, the promise of a return on the clouds in glory. Continue reading "Jesus' Crucifixion As Symbol of Destruction of Temple and Judgment on the Jews"