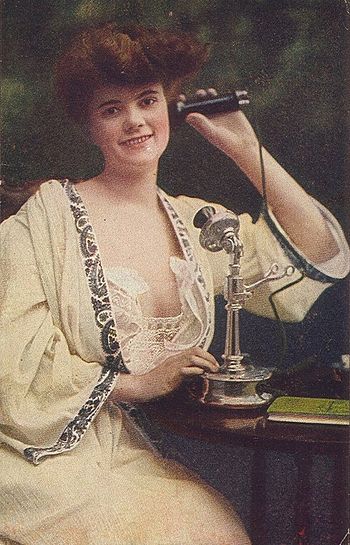 Long distance runaround
In several of Bart Ehrman's books on the New Testament, he likens the transmission of traditions about Jesus' words and deeds to the old telephone game, or as our friends in the Commonwealth call it, Chinese whispers (now often considered offensive). He refers to this model in his lectures, too, telling it roughly the same way in at least three of the courses I've listened to. Sometimes, as in the latest text on Jesus' divinity, How Jesus Became God (HJBG), he describes the process without naming it.
For those of you who might be unfamiliar with Ehrman's boilerplate explanation, here it is from his most recent book. I wouldn't normally quote so much text verbatim, but I think it's crucial for understanding Ehrman's theory of the transmission of the Jesus tradition.
If the authors [of the gospels] were not eyewitnesses and were not from Palestine and did not even speak the same language as Jesus, where did they get their information? Here again, there is not a lot of disagreement among critical scholars. After Jesus died, his followers came to believe he was raised from the dead, and they saw it as their mission to convert people to the belief that the death and resurrection of Jesus were the death and resurrection of God's messiah and that by believing in his death and resurrection a person could have eternal life. The early Christian "witnesses" to Jesus had to persuade people that Jesus really was the messiah from God, and to do that they had to tell stories about him. So they did. They told stories about what happened at the end of his life—the crucifixion, the empty tomb, his appearances to his followers alive afterward. They also told stories of his life before those final events—what he taught, the miracles he performed, the controversies he had with Jewish leaders, his arrest and trial, and so on. (HJBG, p. 47, emphasis mine)
Ehrman starts by presupposing an original set of eyewitness testimonies. He assumes the disciples really saw and heard Jesus and then told stories about him after his death. Note that Ehrman doesn't necessarily believe that the resurrection stories were literally, historically true; rather, the disciples came to believe they were true.
These stories circulated. Anyone who converted to become a follower of Jesus could and did tell the stories. A convert would tell his wife; if she converted, she would tell her neighbor; if she converted, she would tell her husband; if he converted, he would tell his business partner; if he converted, he would take a business trip to another city and tell his business associate; if he converted, he would tell his wife; if she converted, she would tell her neighbor . . . and on and on. Telling stories was the only way to communicate in the days before mass communication, national media coverage, and even significant levels of literacy (at this time only about 10 percent of the population could read and write, so most communication was oral). (HJBG, p. 47, emphasis mine)
Long time waiting to feel the sound
He imagines Christianity slowly spreading orally from person to person, one on one, with people telling stories about Jesus in their own words. Still, the presumption is that the stories came from sources that were originally reliable. He writes:
Continue reading "Is Oral Tradition Like the Old Telephone Game?"