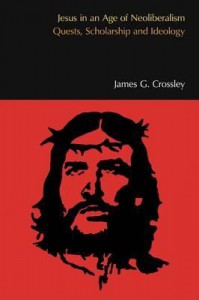 This is part 3 of my review of Jesus in an Age of Neoliberalism: Quests, Scholarship and Ideology by James G. Crossley. (Once again I invite Professor Crossley to alert me to anything he sees in these posts that he believes is a misrepresentation of his views.)
In the previous post we saw how James Crossley uses chapter 2 to convey a general idea of the concepts scholars of "postmodernism" associate with postmodernity, postmodernism and related political and economic developments. This is essentially to set the "broad contextual basis", Crossley explains, "for analysing some of the ways in which Jesus has been constructed in scholarship and beyond in recent decades."
Crossley's own political polemic dominates his discussion. His concluding paragraph begins:
Many people now look back in disbelief over the past decade, and the roles of Bush and Blair in particular. But now we have Obama, the great liberal figure of our time. . . .
And continues . . .
Yet, beneath the high rhetoric, Obama rarely deviated from standard American positions on the Middle East in recent years and provided minimum detail. And, in the heart of an anti-democratic police state with an unfortunate human rights record . . .
And concludes . . .
as he stood shoulder to shoulder with Mubarak, an issue which is apparently best forgotten now that the Western media could no longer avoid showing Mubarak for what he is.
No reference to biblical scholarship. As I pointed out previously, in major respects I sympathize with Crossley's political views but I was led to read a book expecting an explanation of how political and related trends influenced Jesus scholarship; rather, one senses that Crossley is hoping to politically (re)educate his scholarly peers.
The Wrong, the Defeated and the Exception
So we come to chapter 3 which is about Biblioblogging.