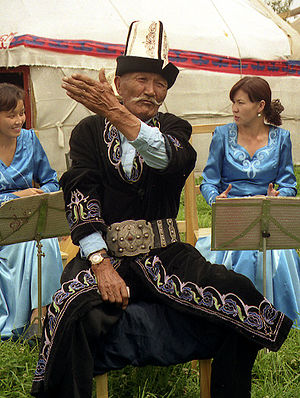 Contrary to the understanding of a few theologians oral historian Jan Vansina does NOT use the "criterion of embarrassment" in the same way as a number of historical Jesus scholars do. His discussion of embarrassment in fact supports the arguments of those scholars who argue the criterion is invalid!
I asked Dr McGrath for a page reference in Vansina that supported his claims that historical Jesus scholars draw from oral history their justification for their use of the "criterion of embarrassment". He replied with Oral History, pp. 83, 84. (I can tell immediately he has read this book because he did not put its title in quotation marks — a sure giveaway.) This in fact is not the same book I read or quoted from but another, more recent, one (2009), much of which is available online. So I replied with this:
Thank you for the reference. This is not from the book or edition I was quoting or the one I have at hand (1985) but your reference refers to the title available online. . . . [I leave interested readers to consult the relevant pages I discuss below for themselves.]


You would have been more informative in your post had you pointed out that what Vansina is saying on page 83 of the work you cite is that an oral tradition is unlikely to have been falsified if it runs counter to the purpose for which the tradition is told. Yet on the other hand, in the same paragraph, Vansina goes on to explain that it is possible to argue that the tales do not run so very counter to the purpose for which they are told, and cites their supernatural or narrative coherence. And on page 82 Vansina explains how important it is to know thoroughly the details of the cultural interests of the people and their institutions where the oral tradition is found. So how does one know the purposes for which the oral tradition is told? Answer: By knowing the provenance of the oral tradition. That is, knowing (Vansina would say knowing intimately) the values and interests of those who are performing the tradition.

This is exactly the argument against the validity of the criterion of embarrassment. Scholars who critique the validity of this criterion point out that we do not know the details — the provenance — of the original composition of, say, the baptism of Jesus. What was clearly embarrassing for later authors and institutions may not have been embarrassing for the original composers of a tale.

But thank you for a stimulating exchange.
But reading Vansina's reference to logical inferences from embarrassment in the larger context of his entire argument — not just cherry-picking convenient references from a page or two, but understanding those pages in the context of the argument of the entire book — makes it as clear as day that Vansina is assessing historical probability with the aid of standard historical "tools" commonly applied by historians generally. Vansina is relying on the very same "tools" as used by historians dealing with written sources. Embarrassment is not one of these tools but is an inference drawn from the application of the basic tools. I quoted his plain statement to this effect in my previous post and repeat it here:
The task of a historian working with written documents starts when he or she finds or takes up such a document and begins to read it. . . . Hence the classical rules of evidence are straightforward. What is this document both physically and as a message? Is it an original, written by the person who composed it? Is it authentic, truly what it claims to be or is it a forgery? Who wrote it, when, or where? Once the answers to these questions are known an internal analysis of the content can proceed. . . . So the analysis of the document itself comes first. (p. 33, Oral Tradition As History, my emphasis throughout)

But to historians dealing with oral tradition the situation is very different. . . . . The questions now are: what is the relationship of the text to a particular performance of the tradition involved and what is the relationship of that performance to the tradition as a whole? Only when it is clear how the text stands to the performance and the latter to the tradition can an analysis of the contents of the message begin. This means that the questions of authenticity, originality, authorship, and place and time of composition must be asked at each of these stages. (pp. 33-34)
And as I remarked then, I make the same comment here:
Well, that looks to me as if Vansina is saying that the classical rules of evidence are not "refined" but that they must be applied more often and at more stages of the historical inquiry.
And in Vansina's more recent (2009) book this is the exact principle he applies to assess historical probability. It is by the researcher knowing the answers to questions such as authenticity, originality, authorship, place and time of composition/performance that he can draw an informed inference from what might be "embarrassing". That is, how can the historian know what would be embarrassing unless he or she first knows well the people sustaining the tradition and the specific cultural functions the tradition served?
And this is exactly the point made by Howell and Prevenier in their discussion of how historians ought to approach their sources — whether written or oral — and I quote again from my earlier post:
In order for a source to be used as evidence in a historical argument, certain basic matters about its form and content must be settled. 

[T]he source must be carefully located in place and time: when was it composed, where, in what country or city, in what social setting, by which individual? Are these apparent "facts" of composition correct?  — that is, is the date indicated, let us say, in a letter . . . the date it was actually written? Is the place indicated within the source the actual place of composition? . . . .

[T]he source must be checked for authenticity. Is it what it purports to be . . . Can we tell . . . that the document was not composed where it presents itself as having been composed? . . . . (pp. 43-44)
That is, knowing the provenance is the starting point when assessing any source for its historical worth.
This principle is in fact an application of the most fundamental requirement of all: the need for external attestation:
Historians can place trust in oral sources only to the extent that they can be verified by means of external evidence of another kind, such as archaeological, linguistic, or cultural. (p. 26)
Provenance HAS to be established by some means of external attestation for the simple reason that
The identifications [of time, place, author] provided by the source itself are . . . often misleading. . . . [S]ometimes authors are deliberately faking a source, sometimes they are disguising the real place and date of issuance. (p. 63)
Our parents warned us when we were little children not to believe everything we hear. Don't take one person's word for something. Check things out. Don't have to be no scholar to follow that rule.
So what does this have to do with the "criterion of embarrassment"?
Everything. It renders the criterion invalid as a tool as used by historical Jesus scholars as a number of such scholars have made very clear.
The simple fact is that we have no evidence whatever to support a presumption that the author of the first gospel was embarrassed by the things that troubled later Christians.
Charles Guignebert, 1956, points out that the only grounds for accepting the baptism of Jesus as a historical fact is the argument that amounts to the criterion of embarrassment, but at the same time we must recognize that for the original creators of this story there may have been no embarrassment at all:
We must, moreover, observe, on the other hand, that Q, though including the Baptist and his preaching of repentance, does not appear to have mentioned the baptism of Jesus, and that, consequently, it is not unreasonable to hold that the whole legend, in substance as well as in form, came from the Hellenistic community, which might have composed it under the influence of its own liturgy, to represent the ceremonial investiture of Jesus with the Messiahship. (See Reasonably Doubting)
That is, the criterion of embarrassment only works if we know enough about the provenance of the narrative to know that it really was embarrassing to those who composed it.
Burton Mack looks at the original baptism story and sees it as the most "UNembarrassing" product of the special interests of the time:
As the story stands it serves to link Jesus up with a mythic view of Israel's history and point up the contrast between Jesus and John: Jesus will not baptize with water as John does, but with the spirit. So the lore is mostly legend to confirm Jesus' importance as a figure of epic proportions.

It belongs to the later layers of Q, composed not much before the time of Mark, and thus represents a stage of reflection where interest in the founder of the Jesus movements gave rise to biographical depiction.

The biographical narratives do not make a set, do not constitute a memory tradition, and cannot be used to reconstruct the life of Jesus. (See More Reasons)
Others have also found plausible explanations — dramatic irony, adoptionist or separationist christologies, Jewish expectation that Elijah would "anoint" the Messiah, and others — for the pious invention of Jesus being baptised: Leif E. Vaage, William Arnal, E. Meyer, Morna Hooker, et al.
Now no doubt many scholars disagree with these explanations. That's what scholars do. They disagree with one another. Especially in ideologically dominated disciplines like biblical studies. Majority views come and go when their foundations are interpretations and inferences rather than "hard facts".
So the point is that with just a little effort one does not have to be content with staring blankly and nodding thoughtlessly at a rhetorical question, "Why would anyone make it up?" Recall Daniel Dennett's maxim:
I advise my philosophy students to develop hypersensitivity for rhetorical questions in philosophy. They paper over whatever cracks there are in the arguments. (Dennett's Darwin's Dangerous Idea, p. 178)
Or more formally, they often are little more than appeals to ignorance.
Fact: we need to know the provenance — the cultural and philosophical matrix — of whoever produced the initial baptism of Jesus narrative if we wish to make any informed assessment of its historicity. And we need the same fundamental knowledge about a text before we can draw any informed inferences from presumed "embarrassment".

Fact: we do know that whoever wrote the gospels of Matthew and Luke and John were not comfortable with what they read in Mark or knew of the Markan story. But we do not know the origin of Mark's gospel itself. Early church fathers associated it with a form of Christianity they branded as heretical. Should we take that "tradition" seriously, too, or at least investigate it?
Dr McGrath has since raised another question
Would you care to explain how, and in what sense, we do not know "the values and interests of those who are performing the tradition" in the Gospels?  Or how our comprehension of the context of the Gospels is any less clear, in your view, than the context of an oral tradition for which we only have a contemporary oral performance? It seems that if anything, an ancient recording of an oral tradition provides a serious advantage for the historian – it was fixed in writing much closer to the point of origin than many of the examples that Vansina and others studying contemporary orality consider.
Certainly.
The first question . . .
Would you care to explain how, and in what sense, we do not know "the values and interests of those who are performing the tradition" in the Gospels?
. . . needs a bit of untangling. Firstly, we are not talking about the canonical Gospels, plural. The question is the origin of the narrative and that means our question is directed to the first known written gospel. There is no question that the authors of subsequent Gospels expressed embarrassment over what they saw in Mark.
Secondly, it is a confusion of concepts to relate "those who are performing the tradition" with what we read in the Gospel of Mark. Whitney Shiner and others can write about oral performances of Mark, but the historian is concerned with the origin of the written source.
So scholars speak about performing the narrative of the written Gospel of Mark, not "the tradition in" the Gospel. However, I think Dr McGrath means, if I am not mistaken, those who performed, that is delivered oral performances of, the traditions before they appeared in the written Gospel.
If so, there are several levels at which to respond to this question.
The assumption that there was an oral tradition of the narratives before they appeared in our written canon is just that, an assumption. There is no evidence, no externally attested testimonials, to indicate that there ever were such oral traditions. Indeed, the evidence we do have — the literary evidence of Mark and the literary documents widely known in the relevant time and place — strongly suggests that the author of Mark was creatively adapting stories from other literature. Those who hold to the assumption of an oral tradition sometimes explain these literary borrowings as the language that came naturally to the oral performers, but this is really beginning to go down the path of multiplying hypotheses by hypotheses. Scholars who dare to draw attention to this simple fact of logic are generally in the minority for obvious reasons. But logic and fact are not decided by majority vote from members of seminaries and of what is probably the most ideological faculty in university campuses.
We simply do not know who wrote the Gospel of Mark, where or when or for whom or why. We can guess, speculate, and apply other knowledge to attempt more informed guesses, but until there are new sources uncovered all we will have are ever changing and ever debatable theories.
(Most scholars will insist that the first Gospel should be dated around the year 70 c.e. but this is nothing more than an ideological interpretation that attempts to tie as closely together as possible the internal narrative referents in Mark 13 with the hypothesis of a historical Jesus — another of the narrative referents. This is circular. As I recently posted, the more scientific way of dating Gospels is through external reference and beginning from the point where we have the most secure evidence.)
Moreover, if we assume oral performers of pre-Gospel traditions, we clearly know even less or "just as guess-work-much" about their provenance, their interests, audiences, etc. We simply do not know what such hypothetical people might have thought or intended when they performed Jesus stories. Were they, like Paul's converts, speaking from spirit-inspired "knowledge" in order to explain why they met for a regular fellowship meal? Were they relaying stories that came to them in relation to preparations for ecstatic experiences at tombs in commemorations of their lost loved ones? Were they mutating or extrapolating from stories of biblical or other heroes? Did they exist? Who can tell?
What Vansina as well as Howell and Prevenier make clear is that one of the most basic principles for historical research is that we MUST know the provenance of sources — both written and oral sources — in order to know how to interpret them. See the previous posts (linked above) where this is all spelled out as part of a course on "how to do history 101".
There is a third complication, too, but I will address that in response to the final statement below.
The second question . . .
Or how our comprehension of the context of the Gospels is any less clear, in your view, than the context of an oral tradition for which we only have a contemporary oral performance?
. . . is couched in unsupportable assumptions and curiously overlooks Vansina's own often repeated explanations.
Vansina makes it abundantly clear that the historian researcher know the contexts in which oral traditions are performed by becoming thoroughly acquainted with the people, their language, their institutions, customs, values, culture. Historians — not even theologians — know anything comparable about the creators and audiences of the first Gospel. Okay, they do know the language(s). And okay, they know other literature that overlaps in certain ways. But everything else is a matter of challengeable hypothesis.
The final statement . . .
It seems that if anything, an ancient recording of an oral tradition provides a serious advantage for the historian – it was fixed in writing much closer to the point of origin than many of the examples that Vansina and others studying contemporary orality consider.
. . . likewise suggests a failure to appreciate Vansina's larger argument.
Firstly, let's not overlook that Vansina does also discuss oral traditions of recent origin — a couple of generations, say — comparable to the oral tradition hypotheses of historical Jesus scholars as well as older ones.
Secondly, he writes at length about the problems that arise when the researcher seeks to set an oral performance or content in written form. The problems arise from multiple quarters:
What exactly will the act of writing down an oral report achieve? Will the tone or other performance features of the performance that are a vital part of conveying the meaning be lost so that a third party reading the words risks experiencing a distorted understanding of what was originally meant?
Will linguistic subtleties and puns that are clear in an oral performance context within the culture be lost and so render a text that misses much of the original meaning?
Will the cultural and institutional situations of the performance be lost and so decontextualize the written account and thus affect the way it is understood or interpreted?
Will the written report be a singular product or will there also be written reports of comparable oral performances by other more or less related peoples in order to convey the richer background and dialectical appreciations of the written tradition?
Was the Gospel author aware of any of these issues and if not, what sorts of assumptions should we bring to the Gospel before we ask how to interpret it?
But there are more serious questions, too:
What is/was the relationship between the one who was to write down the oral tradition and the oral performer?
Did the performer know his or her performance was to be written down by an audience member, and if so, did this affect the content and meaning of that was conveyed?
Did the performer sharply edit out much that would have changed completely what was understood? Or did the performer wax more fulsomely and creatively to show off? Was there any deliberate deception?
Does the scribe have such an intimate relationship with the people of the oral performers in order to truly understand the context, purpose, etc of the oral performance? How well are the people and their traditions and interests truly understood?
And more still:
Oral performances are not told for the sake of preserving the historical past for its own sake. Oral performances are always addressing the current needs of the community. Stories that have no relevance in one generation are simply lost to that and all subsequent generations. So we must ask what was the reason — the meaning — of each oral tradition to each subsequent audience? Did it change? How did it change? Was what was written a couple of generations later comparable in meaning to what was there at the beginning?
(This brings us back to Bultmann and form criticism. If Vansina's precepts are valid and if the narrative units in the Gospels had a pre-literate oral history, then it follows that form criticism is the most valuable tool for understanding the history of those narrative units.)
What was the writer looking for or interested in? Was it historical information? If so, how conscious was the writer aware that the oral traditions were not performed to convey historical information for those with an interest in the past but were performed for those who were seeking confirmation of a present need?
(Again this brings to mind the frequently heard guess as to why the Gospels were first written so late. It is often said that it was persecution that drove them to write things down lest they be lost. But that explanation is not consistent with Vansina's research about the reasons for oral performances and traditions.)
If the writer was seeking historical information to record then what measures did he take to check that what he heard really was historical and not fabrication? Vansina explains that this requires external attestation of some kind. Did the writer seek independent corroboration of what he heard? Did any independent corroboration exist or were the traditions entirely the product of a closed group, a kind of secret knowledge?
Now all of these are problems for modern historians of oral history and are discussed by Jan Vansina in his books. But they alert us to potential issues, unknown unknowns, that affect the transition from oral performances to written reports. We simply don't know who the author of the first Gospel was or what his relationship to hypothetical oral performers might have been.
Dr McGrath's concluding statement is glib and naive and, given that it presupposes an oral source for the Gospels, begs the question.
Conclusion
The "criterion of embarrassment" only works if we know enough about the provenance of the narrative to know that it really was embarrassing for those who composed it. In fact it is misleading to call it "a tool". Tools are made to perform a task in a consistent and reliable manner.
All we are talking about is making inferences from what we know about embarrassment as a human condition. We need a secure, solid base from which to draw those inferences. That is where the basic principles explained by Howell & Prevenier as well as Vansina kick in. That secure starting point — the sine qua non from which we begin any interpretation of a document and assessment of it as a historical source — is the externally supported provenance of the source. Without that scholars are just chasing their tails, as Philip R. Davies writes in another context.
.
By the way, Vansina has the scholarly integrity to acknowledge that his own arguments for assessing probability even by these means are more sanguine than some anthropologists would admit. In his 1985 book he particularly addresses the views of T. O. Beidelman who believes nothing of historical worth can be assumed from any oral tradition. Vansina thinks such arguments are too extreme. The point I am making is that Vansina is not necessarily a monolithic and unchallenged authority in studies of oral history and should, like any academic, be questioned, tested, debated. But for purposes of this post, and given I am no expert in oral history and have not read all the to's and fro's in the various debates, I am speaking of Vansina's point of view as one that is entirely supportable.
The following two tabs change content below.
Neil Godfrey
Neil is the author of this post. To read more about Neil, see our
About page.
Latest posts by Neil Godfrey (see all)
---
If you enjoyed this post, please consider donating to Vridar. Thanks!
---