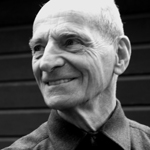 Recently a theologian helpfully advised me to do a bit of background reading on how historians work generally in order to come to see that historical Jesus scholars do work by the same principles as applied by historians generally. So I did. I shared what I read there about the basics of how historians ought to approach their documents in How Historians Work – Lessons for historical Jesus scholars.
The same theologian was even kind enough to subsequently recommend that I read a work by oral historian Jan Vansina in order to understand that historians "adapt" or "refine" standard principles in order to make them fit the special requirements where, say, written sources are very scarce. The point of this exercise was for me to learn that if I see theologians using something not exactly the same as I see in other history books, then I was to understand that if historians do not have a rich abundance of written materials they do indeed "refine" or "adapt" principles so that they can work with that scarcity of evidence.
So I did that, too. I chose Jan Vansina's "Oral Tradition as History" (1985) and his earlier "Oral Tradition: A Study in Historical Methodology".
Before I continue I should say that the idea that any historian "refines" basic methods such as "external attestation" or the need to establish provenance before knowing how to interpret a text for certain types of historical information quite confused me.  My own understanding has always been that historians merely limit and change the questions they can ask so that the tried and true tools they use can still be used validly. They don't "refine" their tools to enable them to get more answers than the sources would otherwise allow. That has certainly been my understanding as a student of both ancient and modern history. From my experience there is nothing different in principle at all — no refinements or adaptations of what are really basic logical "tools" — but only the fact that historians of ancient times can never hope to know the sorts of details about events or people as they can know for the well-documented recent past.
But the theologian insisted I was in the wrong and that if I read Vansina I would see that historians do indeed "refine" and "adapt" their methods to fit their "needs". They are applied differently, he has said.
So I approached Vansina with interest to see if there was something I had missed and needed to learn. Here are a few excerpts from what I read.
The task of a historian working with written documents starts when he or she finds or takes up such a document and begins to read it. There is no relation at all between the historian on the one hand and the ready-made document that confronts him or her on the other. Hence the classical rules of evidence are straightforward. What is this document both physically and as a message? Is it an original, written by the person who composed it? Is it authentic, truly what it claims to be or is it a forgery? Who wrote it, when, or where? Once the answers to these questions are known an internal analysis of the content can proceed. As long as they are not known one does not know to what any analysis of content they relate. So the analysis of the document itself comes first. (p. 33, Oral Tradition As History, my emphasis throughout)

But to historians dealing with oral tradition the situation is very different. Some of these are indeed faced with a piece of writing that claims to be the record of a tradition. The usual questions must be asked, but will refer only to the record not to the tradition itself. In most cases, however, the relationship of the historian to the documents is totally different. He or she did not find the piece of writing, but rather created it. He or she recorded a living tradition. The questions now are: what is the relationship of the text to a particular performance of the tradition involved and what is the relationship of that performance to the tradition as a whole? Only when it is clear how the text stands to the performance and the latter to the tradition can an analysis of the contents of the message begin. This means that the questions of authenticity, originality, authorship, and place and time of composition must be asked at each of these stages. (pp. 33-34)
Well, that looks to me as if Vansina is saying that the classical rules of evidence are not "refined" but that they must be applied more often and at more stages of the historical inquiry.
But what if this means we don't get as much info as we'd like? Surely there must be some "refining" somewhere so we can see something supposedly analogous to the ways historical Jesus scholars do history?
Hence, where writing is widely used, one expects very detailed and very diverse sources of information, which also allow for a very detailed reconstruction of the past. Historians who work with the written sources of the last few centuries in any of the major areas of literacy should not expect that reconstructions using oral materials will yield as full, detailed, and precise a reconstruction, barring only the very recent past. The limitations of oral tradition must be fully appreciated so that it will not come as a disappointment that long periods of research yield a reconstruction that is still not very detailed. What one does reconstruct from oral sources may well be of a lower order of reliability, when there are no independent sources to cross-check, and when structuring and chronological problems complicate the issues. This means that particular research questions remain unsettled for much longer periods of time than when a reconstruction rests on massive and internally independent written evidence. It will take longer to achieve results that are reliable because they are confirmed by other sources. (pp. 199-200)
Now I'm really confused. Perhaps the theologian meant me to read another oral historian and this one, Vansina, is misleading me by saying what I had always thought and understood is correct all along. Methods are not "refined". It is the questions and expectations of the historian that are refined and adapted to the methods — the methods, the questions asked, remain constant.
But historical Jesus scholars certainly do employ a raft of different methods and questions that are quite alien to other historical studies — or at least the way they are used is quite different.
A professor of the Bible once wrote:
If we dismiss everything that is given such interpretations in ancient texts, we will end up dismissing even those things that have so much evidence supporting them that no one in their right mind would question them.
I replied it was a fallacy to reject or to accept an argument on the grounds that we don't like or do like its conclusions. Ancient historians, I remarked, have logically coherent and valid reasons for accepting certain ancient sources for certain types of ancient historical inquiry. They do not need to appeal to the consequences to justify their selection of sources.
The professor patiently replied that he was not guilty of a logical fallacy at all. So I asked him:
So, speaking as a historian, on what basis do ancient historians decide which sources are useful for certain types of historical reconstruction — without appealing to the consequent? I think commenters here would appreciate knowing.
He helpfully explained it this way:
Through careful examination.
To cut a long story short the professor eventually explained what this "careful examination" actually entailed. He did explain, most clearly, the methods used by historical Jesus historians and he began by explaining that they are indeed not the same as those used by other historians. Here is his confession:
And of course, let's not forget the obvious example of historical Jesus research, which because of the fact that there are wackos of all sorts who wish to say every sort of thing possible about Jesus, or even claim he did not exist, [historical Jesus] historians have had to try to come up with objective criteria to defend minimal conclusions about matters that would, if it were any other figure from history, be considered obvious and beyond dispute.
One does wonder why if there were as much evidence for Jesus as for any other figure of ancient times  (e.g. Socrates, Mohammed) the question of Jesus' historicity would have arisen in the first place. It helps to pull out the ad hominem card and to think of those who do question Jesus' historicity as evil and dishonest atheists motivated by a mischievous desire to attack Christianity.
And as we saw in my earlier post in this series the methods used by other historians referred to above, at least as set out by Howell and Prevenier, do not support the historical existence of Jesus. So theologians must rely on these those para criteria to defend minimal conclusions. Here is the sum of all that consists of the "careful examination" according to the professor:
Between the evidence from Josephus and Tacitus, the evidence from the fact that some details of geography, architecture and persons are verifiable (one can see a marked contrast with later pseudepigrapha which contain nothing that plausibly fits the time in which they were set; almost all texts get some details wrong, but getting many things right was largely impossible without some reliable sources of information, since there were few records generally accessible to the public, and indeed few records of any sort that would allow one to right [sic] highly accurate historical fiction other than by drawing on actual accounts of the people and places in question, whether oral or written), and the unlikelihood of embarassing [sic] material being invented (Vansina uses that criterion, as I am sure you are aware if you have read the books you claim to have, other than frantically doing so in order to quote them in a comment that is). And so as you can plainly, what is described in Howell and Prevenier is precisely what historians investigating the figure of Jesus do in order to assess the reliability of their written sources.
The Gospels could not have got so many geographic and personal names right unless they were writing reliably sourced historical narratives (but see my previous post for how Howell and Prevenier, contrary to the claims of the professor here, dismiss this as a valid method for assessing the historicity or truth of a narrative in a document);
The criterion of embarrassment (see almost any other publication by a biblical scholar pointing out the logical flaw in this).
I posted more detail from Vansina in my reply to the professor elsewhere but enough has been covered here to make the point. I might make here just one remark in response to the above quotation on Vansina and the criterion of embarrassment. Vansina was addressing primary sources, oral sources, of known provenance. I pointed out the significant difference of these from what we have available for Christian origins in my earlier post (and see the links below). The difference when it comes to written sources of unknown provenance for unknown audiences and by unknown persons is as stark as day from night. With secondary written sources of unknown provenance the embarrassment is presumed to apply even though we know not who the persons involved were or what they thought. And historians have indeed turned those arguments based on embarrassment on their heads by showing the plausibility that no embarrassment was ever felt in the original sources.
Related articles
The following two tabs change content below.
Neil Godfrey
Neil is the author of this post. To read more about Neil, see our
About page.
Latest posts by Neil Godfrey (see all)
---
If you enjoyed this post, please consider donating to Vridar. Thanks!
---