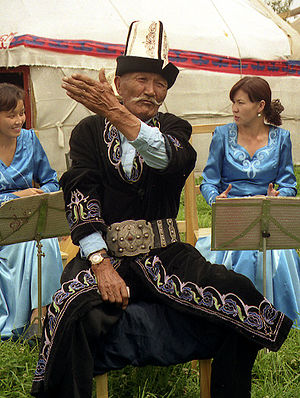 Contrary to the understanding of a few theologians oral historian Jan Vansina does NOT use the "criterion of embarrassment" in the same way as a number of historical Jesus scholars do. His discussion of embarrassment in fact supports the arguments of those scholars who argue the criterion is invalid!
I asked Dr McGrath for a page reference in Vansina that supported his claims that historical Jesus scholars draw from oral history their justification for their use of the "criterion of embarrassment". He replied with Oral History, pp. 83, 84. (I can tell immediately he has read this book because he did not put its title in quotation marks — a sure giveaway.) This in fact is not the same book I read or quoted from but another, more recent, one (2009), much of which is available online. So I replied with this:
Thank you for the reference. This is not from the book or edition I was quoting or the one I have at hand (1985) but your reference refers to the title available online. . . . [I leave interested readers to consult the relevant pages I discuss below for themselves.]


You would have been more informative in your post had you pointed out that what Vansina is saying on page 83 of the work you cite is that an oral tradition is unlikely to have been falsified if it runs counter to the purpose for which the tradition is told. Yet on the other hand, in the same paragraph, Vansina goes on to explain that it is possible to argue that the tales do not run so very counter to the purpose for which they are told, and cites their supernatural or narrative coherence. And on page 82 Vansina explains how important it is to know thoroughly the details of the cultural interests of the people and their institutions where the oral tradition is found. So how does one know the purposes for which the oral tradition is told? Answer: By knowing the provenance of the oral tradition. That is, knowing (Vansina would say knowing intimately) the values and interests of those who are performing the tradition.

This is exactly the argument against the validity of the criterion of embarrassment. Scholars who critique the validity of this criterion point out that we do not know the details — the provenance — of the original composition of, say, the baptism of Jesus. What was clearly embarrassing for later authors and institutions may not have been embarrassing for the original composers of a tale.

But thank you for a stimulating exchange.
But reading Vansina's reference to logical inferences from embarrassment in the larger context of his entire argument — not just cherry-picking convenient references from a page or two, but understanding those pages in the context of the argument of the entire book — makes it as clear as day that Vansina is assessing historical probability with the aid of standard historical "tools" commonly applied by historians generally. Vansina is relying on the very same "tools" as used by historians dealing with written sources. Embarrassment is not one of these tools but is an inference drawn from the application of the basic tools. I quoted his plain statement to this effect in my previous post and repeat it here: Continue reading "Oral History does NOT support "criterion of embarrassment""