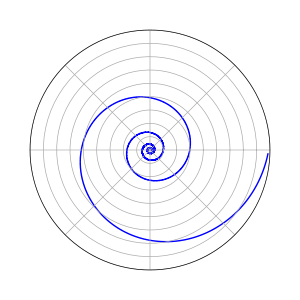 In a "response" to a recent post of mine about historical method, James McGrath illustrates well the very problem and question-begging that my post was intended to highlight.
McGrath's opening statement affirms that he simply fails to grasp the argument I am presenting.
[Neil Godfrey's] post begins by stating and commenting on the principle which was the focus of my [McGrath's] post: "If all we have is a story that has no corroboration external to the narrative itself to attest to its historical status, then at the most basic level we have no way of knowing if the story has a historical basis or not."

Whether this describes the situation in the case of the Gospels or not is perhaps best left to one side for now. Certainly the Gospels are not without a context provided both by Paul's earlier epistles and by their reception history.
That second paragraph that I have highlighted demonstrates a failure to grasp the meaning of the words of mine he has just quoted. McGrath says the "context" of the Gospels consists of the early epistles of Paul and their reception history, but this "context" is not the same thing at all as providing external corroboration or controls that can testify to the historicity of the narrative of the gospels. They may indeed provide "context". But that misses the point. The epistles of Paul and the receivers of the Gospels are all part and parcel of the Christian community itself, so do not at all represent anything "independent" of the Christian narrative as I have pointed out a number of times, now, and have even cited Schweitzer ad nauseam because to the same effect. Neither Paul nor the receivers of the Gospels testify (whether independently or otherwise) to any narrative element within the Gospels at all.
Context is one thing, independent controls to enable us to assess the historicity of a narrative is something else entirely.
But let's follow McGrath here and leave this point "to one side for now."
The next point McGrath makes is:
The idea that a piece of literature may consist of "bits and pieces from other literature" seems to reflect the view of the Gospels, so popular at Vridar as well as in the writings of John Shelby Spong, as works composed by taking details from stories in the Jewish Scriptures and elsewhere and using them to compose a new story.
McGrath here associates the literary arguments I have often made about the Gospels with those of Spong, and indeed in recent posts I have discussed a number of Spong's arguments. McGrath might also have noted that I have also made clear that Spong is by no means a mythicist. He might also be surprised to learn that by scrolling through the list of author names in my "Categories" drop-down search box that this is a point I have often discussed through the works of many scholars, and that Spong is very much a latecomer here. In addition to Spong I have drawn on scholarly publications for this particular theme by Allison, Brodie, Collins, Crossan, Fredrikson, Hock, Levenson, MacDonald, Mack, Nickelsburg, Pervo, Petersen, Price, Riley, Thompson, Watts and no doubt others I do not recall at the moment. It is impossible to read across such a range of authors and not be aware that the sort of literary analysis they engage in (some more than others) stands at odds with the more traditional methods of form criticism. I don't apologize for that, and believe I can justify this approach as do the likes of Hock and others listed here.
But my use of these works in my blog posts is not usually directed at establishing an argument for mythicism, per se, at all, as McGrath implies here by going beyond my original post and seeking to drag in references to other posts he appears to have glanced at only cursorily. I think I am consistent in making it clear whenever an author I might be discussing does not hold the views or questions I myself might raise from his or her works. My primary purpose in using such works is to explore the nature of the Gospels and Acts as literature, and to understand the nature of the early evidence for Christianity itself. Usually any mythicist connotations, if I point to any at all, are added as little more than an invitation to follow certain arguments through to their logical conclusions.
McGrath then addresses my reference to genre:
The subject of genre is then discussed . . . . . . .

So far, so good. One important question we need to ask at this stage is whether the alleged genre of taking tidbits of stories and turning them into completely new stories was in fact a genre in this period in history.
Once again McGrath completely misses the point I am addressing. Yes, I referenced my earlier posts on genre where I did discuss "genre" itself in relation to the gospels, in particular to Mark's Gospel. But when McGrath responds by questioning whether "taking tidbits of stories and turning them into completely new stories was in fact a genre in this period in history" he shows he has completely overlooked everything I have in fact discussed about genre. He certainly indicates no concept of the meaning of literary genre itself as offered by Bakhtin, and appears to have no concept of genre beyond a checklist of formal points of comparison as we find in the work of Burridge.
But if McGrath wishes to suggest that "taking tidbits of stories and turning them into completely new stories" was not a practice in our period of history, he will need to propose alternative explanations for the origin of the story found in the Aeneid (can he argue this is not a new story created from tidbits of stories in Homer?), and for the satires of Lucian, and for all the passages in the Gospel of Matthew that Dale C. Allison himself attributed to retellings of tidbits from the Pentateuch. Will he deny that any of the miracles of Jesus were the product of turning miracles by Elijah and Elisha into completely new stories?
McGrath then writes:
In fact, what is being described [in the Gospel narrative] seems to have emerged through a process akin to "Chinese whispers," in which something that scholars have proposed gets turned into something slightly different at each step of the way, the further you get from its origin and from a scholarly setting.
I am not sure how to interpret this statement since I can see two possible ways of understanding what McGrath means. At first I thought he was simply begging the question, but I will leave it to McGrath to explain further if he is interested in a response.
Next, McGrath raises Crossans' question of whether we are reading scripture historicized or history "scripturalized". He states that in some instances either interpretation is as good a candidate as the other. I would disagree on formal logical grounds. If we have a narrative that can be explained in terms of scriptural inspiration then that is a more economical explanation than the one that says we can additionally postulate that there was a real event there as well.
It seems here that McGrath is on the verge of formulating his own mutation of Occam's maxim by saying: "All things being equal, the simplest explanation is the best one, unless a more complicated one supports historicism."
McGrath in fact illustrates how this razor of his works when he argues:
In some instances, at least, the former is at least as good of a candidate for what is going on, with Christians turning to their Scriptures not to fill in gaps in their knowledge about Jesus' life, but in an attempt to account for uncomfortable details in what they did know about him, attributing them to a predetermined divine plan.
This is a classic case of question-begging, of the old arguing in a circle. He is justifying his more complex explanation (McGrath's "razor") by appealing to his assumption of the historicity of the narrative!
Then McGrath slips into his regular tack of leading readers to think I have said something quite different from anything I have ever stated, but that does offer him an easy target:
But even if we were certain in such instances that they are all cases of "Scripture historicized," does this lead naturally to the view that all the stories in the Gospels are examples of this? Hardly.
Of course, McGrath knows I have never argued any such thing. I have never argued that because some stories are "scripture historicized" it follows that all are.
He then says there are three main points to note:
1. First, Spong, Price, Godfrey and others seem to think that this approach to composition is in fact what the rabbis called "Midrash." It is not. It does not resemble what scholars call midrash, nor does it fit with any known compositional technique for creating entire stories evidenced in any ancient literature with which I am familiar.
I am glad that McGrath here says that "Godfrey . . . seem[s] to think", because by so saying he is informing us that he is not addressing anything I have written or argued, but rather what his own extra-sensory mind-reading powers register with him. Not even Spong any more uses the term "midrash" but, in response to critics, has opted for the less specific term "midrashic". But McGrath did not seem to have read that in any of my posts on Spong or in a linked review of his work, let alone in any of the quotations I used from Spong.
McGrath says he is not familiar with any compositional technique in ancient literature comparable to the way the Gospels apparently imitate and refashion Old Testament stories. This indicates either a simple lapse of memory or an astonishing lack of awareness of the common literary technique of emulation and mimesis that was part and parcel of every student's education in the arts of reading and writing Greek during this era, and is certainly evidenced both in classical, Jewish and even biblical texts. I cited a few examples above.
2. Second, they seem to think that if you can find a slight similarity with another story, then it automatically becomes preferable to treat the later story as an invention based on the earlier one. That might not follow even if the similarities were clear; it certainly does not when the alleged parallels and points of contact are few and unconvincing.
This is classic McGrath, I am sorry to say. Even though I have written often about criteria for establishing the probability of "imitation" or "inspiration" of other literature, and even though in my original post I made it clear I was speaking of literature for which we have good reasons for believing it was known to the author and hence a part of his literary culture, McGrath reduces my point to a straw man of his own making: "they seem to think if you can find a slight similarity with another story, then it automatically becomes preferable to treat the later story as an invention based on the earlier one."
One of the very first works I ever read about Gospel borrowing from earlier literature was Dale C. Allison's work The New Moses" A Matthean Typology. I have listed Allison's six criteria, alongside criteria proposed by Andrew Clark and Dennis MacDonald, in 3 criteria lists for literary borrowing. Allison tests a number of "slight similarities" and rejects them as cases of literary borrowing. I have known MacDonald to have done the same. I have read some mainstream scholarly articles suggesting the story of John Mark is based on the story of Jonah, and that the meeting of Jesus and Zacchaeus being based on the account of Rahab in Jericho. I find it difficult to be convinced.
The important question in any such study is the validity and application of the criteria. Simply ignoring the method and blithely dismissing an argued parallel because it is subjectively "unconvincing" is not a sound argument. Nor is grasping at possibilities that do not meet previously argued and justified criteria at significant numbers of multiple points and in significant depth.
Does McGrath think that Allison's criteria for a Matthean typology are invalid and that few if any of his proposed cases of borrowing are "unconvincing"?
Has McGrath responded to Spong's own examples of borrowing by addressing any known and widely accepted criteria? Or has he merely dismissed them all as "few and unconvincing"? Perhaps I could do more posts in which I set out some of Spong's examples beside Dale C. Allison's or Andrew C. Clark's list of criteria (that appear to work well for Moses/Jesus and Paul/Peter) to give McGrath an opportunity to grapple substantively with an argument instead of describing mere impressions.
But the real point here should surely be that McGrath is not taking exception to arguments that are argued in the scholarly literature by mythicists.
3. Finally, to the extent that this approach to composition may fit some details in the Gospels, this compositional technique makes sense as part of Christians' attempt to fill in their knowledge of Jesus from Scripture, which they considered an authoritative source. But it makes much less sense as a means of creating a purely fictional Jesus taking inspiration from earlier literature.
Again this is nothing other than an appeal to a begging of the question.
Besides, is McGrath suggesting that the gospel authors really preferred the scriptures as an authority on the life of Jesus over the authority of presumed eyewitness reports? Now if we had a life of Jesus that is comparable in scope to a life of another historical figure such as, say, Hadrian or Alexander, then should we not expect to find some details of that life that are not covered by a scriptural overlay. Hadrian presented himself as a Hercules figure; Alexander's life was interpreted as a new Dionysus. But beneath those mythical garments we can see protrusions of the historical figure that defy total assimilation into the mythological figures. Remove all the mythical or literary garments of Jesus and we are left, I believe, with the invisible man. (I still recall that scene in a black and white movie from my childhood days. Only a cigarette in his mouth gave away his presence.)
But even if there was no Old Testament overlay in any of the Gospel narratives, would we be any closer to establishing the historicity of Jesus? That would depend. Is the person a real human or is he sired spiritually by a divinity, capable of walking on water, reading minds, attracting a large following despite either talking in riddles and/or having nothing new to say, rising from the dead? In addition to the gospel narratives is there any reliable independent contemporary corroboration of his life?
McGrath concludes:
And of course, before the Gospels were written, we already had individuals like Paul expressing the belief that Jesus was the anointed son of David and had been crucified. Thus far, mythicists have not managed to successfully account for or distract attention from potentially the biggest problem for mythicism: it is much easier to account for belief in Jesus as the crucified anointed descendant of David in terms of a historical individual who was believed by his followers to be the Messiah and who was crucified, than in terms of fiction-writing. Because it is not simply the telling of a story about a crucified messiah that needs to be accounted for. It is the creation of such stories by an originally Jewish movement that was seeking to persuade other Jews that this crucified man was the awaited Davidic anointed one. Simply saying that "sometimes people come up with strange ideas" doesn't make the mythicist account seem more probable than that of mainstream historical study.
This is scarcely the question, really. The issue is not how to account for a story about Jesus who was believed in the end to have been "the awaited Davidic anointed one" after all. The question is to account for a story about a crucified criminal being exalted to divine status alongside God as the very Son of God, the one who existed from the beginning of time in glory with God. This was far, far more than "the awaited Davidic anointed one", as my recent post outlining Vernon Robbins' argument on the significance of the Son of David acclamation in the Bartimaeus and following episodes demonstrates.
I suggest that it is nonsense to try to explain the origins of Christianity in terms of a few individuals being persuaded through some unexplained psychological transformation or awareness that a man they had never understood while he was alive, and who dashed all their expectations, was now exalted as the Son of God and was even the replacement of the earthly Temple — AND that they could convince countless others in foreign lands of this story, as well as former enemies and unbelievers in their homeland. That, frankly, is incredible.
It is a mere paraphrase of a story of the miraculous. Remove the miraculous from that story and we are left not with a naturalistic explanation but no explanation at all. Now that is "unconvincing". One way for it to win acceptance is for adherents to believe in the unique qualities of Jesus himself — in other words, they must remove Jesus himself from the norms of historical experience. Crossley has attempted to explain Christian origins in terms of entirely socio-economic models, but succeeds only in describing a generic movement that draws tendentiously on whatever words in the teachings of Jesus fit the model. He fails completely to account for the uniqueness of Christianity — the position and function of its Christ figure.
Before concluding, let me paraphrase a remark in a recent comment. I'll call the principle it describes "Godfrey's Razor" in honor of my conversation-partner in this post. The principle is this: "All things being equal, the simplest explanation is the best one, unless a more complicated one supports mythicism." That seems to me an apt description, when someone treats the creation of a fictional story (by an extremely convoluted process not evidenced outside of the minds of a few modern authors and completely at odds with what little we know about ancient compositional practices) as preferable to and more persuasive than historical processes that are familiar from other comparable cases, and fit more simply and straightforwardly with the evidence.
The various methods of the creation of the fictional story that I have discussed are nothing other than those addressed and accepted in varying degrees by mainstream biblical scholars from Dale C. Allison to Rikki Watts. Not even Spong is a mythicist by any means. All I have done is ask questions that I think do arise from such studies.
The methods of composition that these scholars have addressed are studied within the contexts of similar models of composition well known among Classical and Jewish literature. To think that they are "at odds with what little we know about ancient compositional practices" is to be misinformed.
When McGrath speaks of a model fitting "more simply and straightforwardly with the evidence" he is expressing his own failure to re-examine the evidence from an alternative perspective. When he says
Thus far, mythicists have not managed to successfully account for or distract attention from potentially the biggest problem for mythicism: it is much easier to account for belief in Jesus as the crucified anointed descendant of David in terms of a historical individual who was believed by his followers to be the Messiah and who was crucified, than in terms of fiction-writing
he is himself distracting attention from his failure to address the central point of my argument to which he claims to be responding. His naturalistic paraphrase of the Gospel-Acts explanation for Christian origins is certainly an unsuccessful explanation. It only works if the miracles are kept in the original story.
My argument is not essentially even an argument for mythicism. It is an argument to justify a certain approach to the evidence (any evidence in any historical studies). "Mythicism" is the conclusion I lean towards as a result of pursuing that method. But my real focus is not on arguing for Jesus being mythical. My real interest is in understanding Christian origins and the nature of the earliest evidence pertaining to that. A nonhistorical Jesus is one part of a broader set of conclusions I arrive at. (I think the term "mythical" is not really an accurate description of what I suspect was the evolution of the Jesus idea.)
McGrath's argument reminds me of those who in a former age dismissed contemptuously the arguments of the few who were arguing that the earth itself rotated on its axis, rather than the sun orbiting it every 24 hours. They continued to argue their case by repeating over and over all the obvious evidence before their — and everyone's — eyes. If the earth were moving then simple experience and observation demonstrated that the wind would always be blowing against us and we would always be struggling to hold our balance. Balls tossed into the air would never fall straight down again but always somewhere behind us. It was utter nonsense to suggest that the earth was moving. It defied the plain evidence we could see in the case of movements around us. Contrary arguments did not have to be taken seriously. Just keep repeating one's own reasons for believing what everyone could see was "obvious" for ages past and find ways to ridicule any contrary argument. He cannot grasp that there could be a legitimate alternative way of viewing the same evidence so resorts incessantly to repeating his own arguments rather than grappling with the alternative.
McGrath likes to mock his straw-man perception of my argument with his Godfrey's Razor parody. Truth is, it is the historicist explanation that is the one that must draw upon the additional hypotheses to make it work.
The argument that I am proposing is not even a mythicist argument as such, as I have said. It is an argument for a method that avoids the circularity of argument. It could in theory go either way, but the evidence points to an origin of Jesus from within the matrix of literary and theological ideas.
The historicist explanation for the origin of Jesus requires the additional hypotheses of
unknown psychological processes among early followers,

remarkable powers of persuading former disbelievers and foreign peoples that their experiences had objective reality,

unbelievable scenarios such as Jews believing one they rejected as a criminal and were glad to see crucified turning around and believing that same person was on the throne at the right hand of God in heaven, had existed from eternity and was the sustainer of the universe

gospel authors finding it preferable to copy large chunks of other gospels or re-write Old Testament scenarios without leaving any trace of independent knowledge or awareness of eyewitness traditions that preserved details that did not coincide with any of these literary or theological rubrics

that there was a series of historical events that coincided with or underlay the narratives we read in the gospels

that there was an oral tradition — or even some written "traditions" such as "Q material" no longer surviving — between those historical events and the composition of the Gospel narratives
No, my argument is simple. It is not complex. It is not even an argument for mythicism. It is an argument for a method that I believe is consistent with how good history is done elsewhere (even ancient history), and that I also believe leads to an explanation that embraces a nonhistorical Jesus for Christian origins.  This should not even be controversial. Not a few biblical scholars, I believe, accept that the Christ of the Gospels is an entirely theological construct. Belief in Jesus having died historically is a matter of faith, is it not? Paul certainly called it a mystery known only by revelation.

My argument is summed up in the following and McGrath has failed to address it in his reply:

Moreover, in the case of Jesus . . .  there are no data available in Jewish or Gentile secular history which could be used as controls. Thus the degree of certainty cannot even by raised so high as positive probability.

From page 401 of The Quest of the Historical Jesus, 2001, by Albert Schweitzer.
And
only in special cases does there exist a tradition about a given literary production independent of the self-witness of the literary production itself; and that the person who utilizes a literary-historical tradition must always first demonstrate its character as a historical document. General grounds of probability cannot take the place of this demonstration.
from an academic paper delivered in 1904 by E. Schwartz: "Uber den Tod der Sohne Zebedaei. Ein Beitrag zur Geschichte des Johannesevangeliums" (= Gesammelte Schriften V, 1963,48-123).
The following two tabs change content below.
Neil Godfrey
Neil is the author of this post. To read more about Neil, see our
About page.
Latest posts by Neil Godfrey (see all)
---
If you enjoyed this post, please consider donating to Vridar. Thanks!
---