Historical Jesus (HJ) scholars have boasted that they use the same sorts of methods as scholarly historians of other (nonbiblical) subjects, but this is a misleading claim. When it comes to the basics of the nature of "facts" and "evidence" this claim is simply not true. Historical Jesus scholars use a completely different standard to establish their basic facts from anything used by nonbiblical historians, as I will demonstrate here by comparing discussions of historical facts by both an HJ and a nonbiblical historian.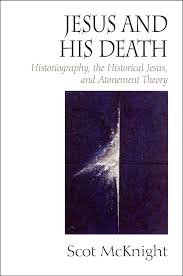 Scot McKnight (in a discussion of historiography relating to historical Jesus studies, chapter 1 of Jesus and His Death) notes the importance of a "fact" for HJ scholars:
[F]or our purposes, what kind of history is the historical Jesus scholar doing? First, history begins with "facts" that survive from the past as evidence. (p.20)
So far, so good. McKnight explains that even though it is the values and biases of the historians that guide their choices and interpretations of facts, the facts themselves have a real existence quite apart and distinct from the historian himself.
Cookery and Exegesis
But then McKnight gets murky and ambiguous in his explanation and covers up the multitude of sins of the bulk of historical Jesus scholars. At one level it sounds like he is saying nothing different from how nonbiblical historians work, but he is meaning something quite different behind the same words:
[Facts] genuinely exist even if they have to be sorted out through a critical procedure. . . . To be sure, apart from perhaps archaeological remains, all external facts have been through what Elton calls "some cooking process," noting that no external facts are "raw." (pp.20-21)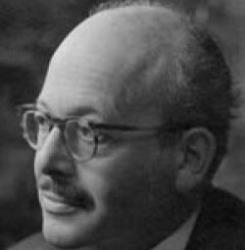 This is misleading. Firstly, Elton said the opposite of what McKnight claims for him here. Here is what Elton actually said (with my emphasis):
[It is] at present virtually axiomatic that historians never work with the materials [facts] of the past raw: some cooking process is supposed to have invariably intervened before the historian becomes even conscious of his facts. If that were so — if there were no way of knowing the knowable in its true state — historical truth would indeed become an elusive, possibly a non-existent, thing. (p.53, The Practice of History)
I focus on Elton here because, as McKnight points out, "most historical Jesus scholars are fundamentally Eltonion" (p.16). (I will explain Elton in more detail later.)  What McKnight is doing here is justifying a procedure used by biblical historians to create facts to suit their theories and beliefs. He does this by claiming the HJ scholar's fact-creation is consistent with what nonbiblical historians do. Nonbiblical historians do not do what McKnight and many HJ historians think or at least seem to say they do. Later McKnight is more specific and explains exactly how HJ historians come to discover these supposedly "existential facts" of theirs. They do so through exegesis of the gospels:
In other word, history involves three steps. . . . They are (1) the discovery of existential facts — in our case the discovery of the gospel evidence by exegesis, or of archaeological data, or of political contexts. Then (2) there is criticism of existential facts. . . . An existential fact often becomes nonexistential at the hands of a skeptical historical Jesus scholar. . . . (pp.23-24) (Point 3 is about interpreting and making meaning of facts.)
This is all bollocks. It is here where biblical scholars totally jump the rails and part company with nonbiblical historians. McKnight says that facts can cease to be facts when scrutinized by sceptical minds. But nonbiblical historians say that this is true only in the case of "secondary" or inferred "facts" that are derived from other more basic facts. In the case of the basic facts there is no question as to the possibility of their nonexistence. They are there and cannot cease to exist. The Battle of Waterloo in 1815 is a basic fact that can never cease to exist. But secondary facts derived from that basic fact, such as the precise course of the battle, or the actions of particular individuals in that battle, may only be able to be indirectly inferred. Such secondary "facts" are often disputable and may not always survive. Secondary facts are derived from some "cooking process", but Elton is clear that these are not the foundation of historical enquiry. Historical enquiry begins with raw, uncooked, existential facts. (Epistemology, the question of whether these facts are "knowledge" or "belief on the basis of very good reasons" is another question.)
Basic and public Facts versus complex and private "facts"
Here is what historian G.R. Elton wrote about facts, "existential facts", facts that by definition as facts cannot cease to exist as facts (as McKnight admits HJ "facts" can and do), such as the day on which Britain declared war on Germany in 1914, the occurrence of the war itself:
Without the simple details of accurate chronology, genealogy and historical geography, history would have no existence. And of those simple facts an enormous number are presently known. (p.14)
And here is what he wrote about the other kind of inferred facts (again my emphasis):
However, while all the facts of history are theoretically in the knowable category, not all are so known, and as soon as more complex or private facts and events are involved the problem of the observer does arise. Different historians will differently regard the precise course of the battle of Hastings or the precise meaning of Hobbes's view of human psychology, not because they differently interpret agreed facts but because they see differences in the facts. The reason is plain enough: historical facts are knowable only by the evidence they leave behind, and in many cases that evidence is not clear-cut. To repeat, this is not a question of interpreting fact but of establishing it, and the differences resulting are likely to be differences in the degree and depth of knowledge, no more. [Elton then illustrates this with an example of attempting to discover the fact of total royal income and expenditure by the Lancastrian kings through official records. A face-value reading of these gives a false "fact". "It takes a deeper knowledge of the material to understand that these totals are meaningless because the records contain quantities of repeated or fictitious entries."] (pp.54-55)
Historical Jesus scholars misapply this principle — a principle that arises "as soon as more complex and private facts and events are involved" — by applying it to create basic and public facts. Nonbiblical historians have facts before them which they choose to discuss, such as the battle of Hastings in 1066. Complications arise when historians attempt to decide the "facts" of the course of the battle. No historian does or can dispute the basic and public fact of the battle of Hastings in 1066. But sceptical historians sometimes do obliterate certain secondary "complex" or "private" facts such as the particular course of the battle.
Historical Jesus scholars have no primary or basic facts at all to begin with. They begin with no facts to discuss or explore. They do have a traditional set of assumptions about the life of Jesus and Christian origins. From those assumptions, not from "facts", they proceed to create their basic and public facts (e.g. Jesus was baptized in the Jordan River by John, Jesus cleansed the Temple). They must create the raw materials with which they wish to begin their exercise of constructing their history. But, of course, sceptical minds can always undo those artificially created raw materials.
McKnight gives Jesus entering the Jordan River as an example of an "existential fact" for the HJ scholar:
An example of an existential fact, from the Gospels — which are not themselves without context — would be Jesus entering into the Jordan River near John the Baptist. (p. 21)
But there is not a single line in the Gospels that says Jesus entered into the Jordan River. Two gospels say he was baptized by John. McKnight is playing fatuous micro and pedantic games here. By no means is Jesus entering the river an existential fact. It is nothing more than an inference from an unprovenanced narrative that is assumed — without external corroboration and despite the many unnatural details associated with it in the narrative — to be relating something historical.
McKnight is attempting to raise (or reduce) the evidence for Jesus' baptism to the same level as the evidence for the Battle of Hastings. But no nonbiblical historian says an "existential fact" is that William the Conqueror trod on sand on England's shores and that what followed is somehow a matter of how much this or that source subjectively chooses to tell us. The evidence speaks of his crossing from Normandy to England and fighting to win control of a kingdom there. So the Gospel evidence speaks of Jesus being baptized by John. The Gospel evidence, however, is mere narrative for which there is no external or corroborating support. It is a mere story, like Cinderella or Red Riding Hood or Robin Hood or William Tell or the Pentateuch. The only reason anyone even presumes to think the Gospel is some sort of authoritative source is good old "conventional wisdom", cultural heritage. As Albert Schweitzer himself said, its narrative lacks any sort of external corroboration and therefore cannot be raised to so much as a positive probability.
HJ scholars have NO basic facts to start with
To repeat: Nonbiblical historians begin with basic and public facts (that are certain and nondebatable) and move on from those to discover more complex and private facts that are less certain and more debatable than the original primary facts. Historical Jesus historians begin with no basic and public facts. They begin with an unprovenanced narrative that contains much myth and literary artifice, and from which they attempt to create their own basic and public facts by means of exegesis. But the basic and public facts so created are as uncertain and debatable as the secondary facts of nonbiblical historians.
In other words, historical Jesus scholars have no objective, existential raw materials with which even to begin to attempt a legitimate historical enquiry.
Historians have corroborated sources and primary evidence for Julius Caesar and Alexander the Great. They have nothing but assumption in the case of Jesus. The Gospel narratives cannot be corroborated as history. Conclusions of exegesis are entirely dependent on the skills and interests of the historian. Exegesis of such documents can never produce an existential or basic real Fact.
Nonbiblical scholars, by contrast, start with basic facts
Elton is described as a "modernist" historian, and he opposed the postmodernist view of history and facts. He also opposed fellow-modernist, E.H. Carr who had a less sanguine view of the possibility of establishing a truly objective fact. But even postmodernists, and E.H. Carr, all agree that there are real facts or data that exist "out there" and that these are what historians attempt to deal with (or at least think they do, as postmodernists would say) at various levels. Even though Carr argued that a fact is inevitably made into a historical fact as a result of the historian's values and biases, he nonetheless agreed that there was a genuinely independent real set of facts "out there". One blind historian might feel the trunk of the elephant, another the ear, etc, but their varying perceptions do not change what an elephant is really like. But HJ historians are all attempting to feel for something behind a curtain on faith that there is something there.
Christian "historians" preach a hermeneutics of Love for the Gospel to find facts
Some HJ scholars attempt to substitute a "hermeneutics of love" or "trust" in the absence of external corroboration for their Gospel narrative. Whereas other historians (and everyone else) seek external corroboration to verify reports or narratives, McKnight, Bauckham, and others know they cannot match this basic common-sense approach, so complain that this standard is too "sceptical" and call it a "hermeneutics of suspicion". This means that the HJ historian must take the Gospel narrative on trust at some level as a genuine attempt, again at some level, to convey real history. McKnight explains the Christian morality behind this:
I contend that a hermeneutics of suspicion is fundamentally at odds with the Christian gospel, which is what a theological discipline is most concerned with. In other words, what a  Christian needs is not a hermeneutics of suspicion but, as Alan Jacobs brilliantly presents, a "hermeneutics of love" or a "hermeneutics of trust". (p.36)
Would they use the same trust or love for sources other than the canonical Gospels? Would they ask Christian judges in courtrooms to apply the same hermeneutic to any uncorroborated testimony? Would they permit any a priori criticism of Fox News for broadcasting unsubstantiated reports?
Here we have an outright admission that normal historical methodology can give us nothing about the historical Jesus. What is admitted is that HJ studies are primarily a theological, and not an historical, discipline. Where historical methods fail, then theological preaching will do just as well.
(I have discussed this sort of nonsense in earlier posts in addressing Bauckham's and Craig's attempts to make the same point.)
Criteriology
HJ and other New Testament historians use criteria to "discover facts". Examples of criteria:
Double dissimilarity — if a detail in the Gospels is dissimilar from both normal Judaism and early Church beliefs it was probably a true fact of the historical Jesus
Multiple attestation — if a detail is found in more than one independent source it has a stronger claim to being true
Embarrassment — is a detail is thought to be recorded against the interests of the early Christians it is thought to be more likely true
Coherence

Anything said to fulfill prophecy



And so forth. I have discussed some of these in detail already here and here and won't repeat the logical and other flaws underpinning these here.
Now I fully grant that the criterion of embarrassment, when applied to certain kinds of basic and public and indisputably "existential" evidence (e.g. the evidence for the fact of the battle of Waterloo in 1815, including diaries or other records of those involved) can very well be useful for assessing the probability of a secondary or private fact, such as whether or not a particular soldier on a battlefield retreated in cowardice from the enemy or not. But it cannot be used to attempt to extract basic and public evidence (e.g. of whether there was a battle in the first place) from a source (e.g. Lord of the Rings) that speaks of an event that has absolutely no external corroboration at all.
To Scot McKnight's credit, he acknowledges that "criteriology" is too subjective to truly establish objective (existential) "facts" (pp. 42-44). As McKnight admits, the criterion of double dissimilarity is, in effect, a criterion of double prejudice; I and others could add that the criterion of multiple attestation informs for us nothing about the ultimate source of what is being testified, etc. Those who devised such criteria (e.g. Norman Perrin) did so as a hindsight rationale to "systematize" what they and their teachers in fact did in their treatment of the Gospel evidence.
But to turn now to a small subset of the historiographical discussion McKnight presents. . . .
.
The following second part of this post was originally written first, so excuse a few quirks as you read it:
Scot McKnight versus Sir Geoffrey Elton on historical methodology
Scot McKnight is currently controversial for spitting the dummy on Historical Jesus studies (see The Jesus We'll never know in Christianity Today, April 2010), but what he has written about the historical methods employed by HJ scholars deserves serious attention, and the nonbiblical historians he discusses (in particular conservative modernist British historian, Sir Geoffrey Elton, who has significantly contributed to the modern discussion of the nature of history) deserve closer scrutiny than even he himself gives them.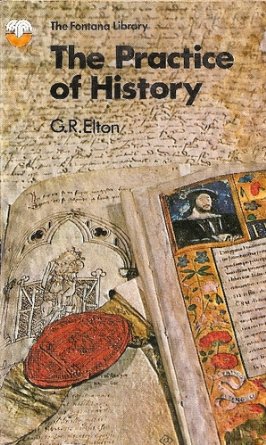 So when one compares Scot McKnight's discussion of historiography relating to the historical Jesus (chapter 1 of Jesus and His Death) with conservative British historian G. R. Elton's discussion of facts, methods sources and evidence (chapter 2 of The Practice of History), a fundamental gulf between the two becomes apparent. Their respective viewpoints on the nature of the facts and sources used by historians could not be more different. The irony is that McKnight quotes and references G.R. Elton's discussion extensively (although in one place he has him saying the opposite of what he really writes), so presumably he fails to grasp some very fundamental statements by Elton about the basics of historical method.
Not that I'm a follower of Elton's views on history. But I focus on Elton here because, as McKnight points out, "most historical Jesus scholars are fundamentally Eltonion" (p.16). (I will later summarize what Elton has to do with all of this.) I would consider James Crossley's history an exception. It appears to follow the views of E.H. Carr rather than Elton's. Carr saw history as an exploration of "laws" or "scientific" causes of events.
I will first of all give a very broad overview of the different views of history among (nonbiblical) historians, and then zero in on what they have in common in regard to "facts" and evaluation of sources, and then show that historical Jesus scholars do not practice "normal history" at all, and instead of working with real facts are only perpetuating myths through creative and ideological exegesis of texts whose status as sources relies entirely on an archaic and unsupportable conventional wisdom.
How many biblical historians really understand history?
Few biblical historians seem to indicate a strong awareness of the debates about the nature of History as a discipline. McKnight himself notes this:
I'm not so sure most historical Jesus scholars are as conscious of [a modernist historiography to which they unconsciously aspire] as perhaps they ought to be. . . . In fact, the historiography of historical Jesus scholars is eclectic and often unconscious or uninformed of a specific historiography. (pp.15-16)
Biblical historians whom I have at times engaged in discussion appear to go blank or apoplectic when I discuss historical methods used by other historians.
So if not even biblical "historians" appear to be strongly aware of what Mainstream Historians (not the biblical subset) understand about the nature and workings of their craft or art, a brief overview of a two names may not go astray.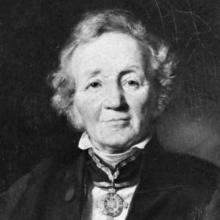 Leopold von Ranke, a 19th century Liberal/Whig/Bourgeois
Leopold von Ranke, the "father of modern history", stressed the importance of history as a somewhat naïve collection and evaluation of the facts and evidence. All historians had to do was step outside their prejudices and get the facts (see other posts for his distinction between primary and secondary sources for those facts), compare, accumulate, evaluate and interpret them until a whole and complete objective history was eventually reached. The facts spoke for themselves. The historian had no choice but to write about the facts that spoke for themselves.
E.H. Carr, Leftie of the early 1960's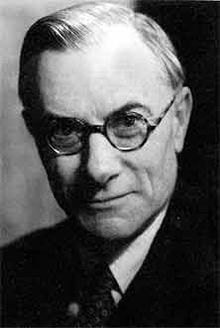 In What Is History? E.H. Carr argued that a fact becomes a historical fact only when the historian chooses it to be one as a result of the values and interests he or she personally brings to it. Millions of people have crossed the Rubicon stream but the historian only judges Julius Caesar's crossing of it to be of interest to the historian and therefore a fact of history. This means that von Ranke's facts really are not so objective as von Ranke assumed. For Carr, von Ranke's "objective facts" were not so objective at all, but were really only those facts that supported the bourgeois and Liberal view of the world. It was all fine and good for historians to choose facts to show what civilized gentlemen Englishmen were, but for Carr, it was important to balance such a value-laden selection of facts with others. A citizen murdered in a riot showed the other side of the story, and his uncivil murder should also enter the list of historical facts if a historian was interested in true objectivity. To repeat a commonly cited quote from Carr:
Let us take a look at the process by which a mere fact about the past is transformed into a fact of history. At Stalybridge Wakes in 1850, a vendor of gingerbread, as the result of some petty dispute, was deliberately kicked to death by an angry mob. Is this a fact of history ? A year ago I should unhesitatingly have said `no'. It was recorded by an eye-witness in some little-known memoirs; but I had never seen it judged worthy of mention by any historian. A year ago Dr Kitson Clark cited it in his Ford lectures in Oxford. Does this make it into a historical fact ? Not, I think, yet. Its present status, I suggest, is that it has been proposed for membership of the select club of historical facts. It now awaits a seconder and sponsors. It may be that in the course of the next few years we shall see this fact appearing first in footnotes, then in the text, of articles and books about nineteenth-century England, and that in twenty or thirty years' time it may be a well-established historical fact. Alternatively, nobody may take it up, in which case it will relapse into the limbo of unhistorical facts about the past from which Dr Kitson Clark has gallantly attempted to rescue it.
But though Carr did believe that facts are chosen according to the value-judgments of historians, that did not mean that all history was always relative. Just because a mountain is seen to have different shapes from different viewpoints does not mean that there is no mountain, or that the mountain really has a many different shapes.
Sir Geoffrey Elton, Tory/Conservative of the later 1960s
Elton (The Practice of History) argued against Carr that certain basic facts of history can be objectively known by historians, and that a historian can recognize and use them quite apart from any personal values or biases. Fact can be discerned objectively. The historian is not free to make history out of this and that fact according to his values and biases. History is "there" no matter who the historian is or what his or her values are. History is about something that "really happened out there", not just about something the scholar has put together. Elton was certainly capable of a most sceptical enquiry and assessment of facts and sources, so I don't intend to depict him as two-dimensional.
(Moreover, unlike Carr, Elton disagreed with "grand narratives" or "laws" of history that came with a capital H. The English Civil War, for instance, was not caused (as Carr believed) by longterm social and economic dislocations of the previous decades, but simply by the incompetence of the Stuart kings.)
But to adhere to my primary theme of the nature of facts in history, contrary to a comment by McKnight about Elton's view, Elton wrote:
[It is] at present virtually axiomatic that historians never work with the materials [facts] of the past raw: some cooking process is supposed to have invariably intervened before the historian becomes even conscious of his facts. If that were so — if there were no way of knowing the knowable in its true state — historical truth would indeed become an elusive, possibly a non-existent, thing: one could at best then hope to find an historian learned, wise and sensitive enough to have cooked his materials in such a way that their natural flavour appears in the dish. That would still make the knowledge of history a matter of pure faith which, if it is to deserve the name of an intellectual discipline and to fulfil its social function of promoting the search for intellectual truth, it ought not to be. (p. 53, The Practice of History)
Jim West, Theology Doctor and Petros Baptist Church Pastor

Elton's here was predicting Dr Jim West's response to McKnight's criticisms of the historical Jesus quest. The reduction of history to being a matter of faith is exactly what Jim West is asserting that the historical enterprise has been. West writes in response to McKnight's complaint that "Historical Jesus scholars construct what is in effect a fifth gospel. The reconstructed Jesus is not identical to the canonical Jesus or the orthodox Jesus. He is the reconstructed Jesus, which means he is a "new" Jesus.":
How does he know that those scholars have missed the boat?  He's suggesting, after all, that the entire lot of Jesus Seekers has it wrong.  But again, how does he know they are?  Has he met the Historical Jesus and so knows, without a doubt, who's right and who's wrong? (From Zwinglius Redivivus)
Elton feared that some methods would lead to fanciful and contradictory histories without any means of knowing which one might, per mere chance, happen upon "the truth". And Dr Jim West, right on cue, chimes in that "how does McKnight know any one of the historical Jesus's 'discovered' is not the true one?" With this comment Jim West exposes the sham that the Historical Jesus Quest is in terms of being a valid historical enterprise.
Much more can be written about the philosophy and practice of history, and there are many other very significant names to discuss. But these three are certainly significant and address the central error of most historians of Jesus.
Despite the differences, they all agreed on one thing: Facts is Facts
But both Carr and Elton believed that historians nonetheless work with real "existential" facts (facts that have a real and objective existence independent of any observer). The difference was that for Carr such a fact only becomes an historical fact when a historian chooses to add it to a historical narrative. But facts were facts on which all agreed and there could be no debate. They were there to see and needed no special "intellectual tools" to somehow discover. Intellectual tools like various criteria could could be brought to bear to refine our understanding and knowledge of certain facts, or even be used to augment some of those facts, but they are not there to create new facts ex nihilo or out of uncorroborated (especially only vaguely 'provenanced') sources alone.
Elton wrote the following truism:
No matter how many observers may concern themselves with such questions as the day on which Britain declared war on Germany in 1914, who the eldest surviving child  of Henry VIII was, or where Napoleon confronted the allied armies on a given day in 1813, they will all come up with the same answer. There is, in short, a very large body of agreed historical knowledge on which no dispute is possible . . . . (p. 54)
But what happens when it gets more complex than this? Elton continues:
as soon as more complex or private facts and events are involved the problem of the observer [and his values and biases, as per Carr? or something else? (read on)] does arise. Different historians will differently regard the precise course of the battle of Hastings or the precise meaning of Hobbes's view of human psychology, not because they differently interpret agreed facts but because they see differences in the facts. . . . and the differences resulting are likely to be differences in the degree and depth of knowledge, no more. Thus, for instance, anyone trying to establish, as Sir James Ramsay did, the totals of royal income and expenditure in the era of the Lancastrian kings, will resort to the receipt and issue rolls of the Exchequer. If, as Ramsay did, he takes them at their face value, he will total them up and suppose that he has the right answer. It takes a deeper knowledge of the material to understand that these totals are meaningless because the records contain quantities of repeated or fictitious entries. (pp.54-55)
Elton shows how obvious this is by looking at the various historians' works of any major question such as the fall of the Roman empire of the rise of industrial England.
[A reader] will encounter a great deal of disagreement, much proven error, and probably a fair amount of plain nonsense, but if he is at all alert he will be astonished by the way in which the body of agreed knowledge has augmented and by the manner in which variations of interpretation come to be first increased and then reduced by this advance.

(p. 58)
So according to Elton, facts (e.g. the archival and recorded amount of income and expenditure of the Lancastrian kings) is facts is facts according to the indisputable sources. To go beyond those facts requires additional research and knowledge to be applied to those clearly established facts. Facts are incremental. The number of explanatory theories reduces.
So where does this leave the "facts" used by the historians of Jesus?
McKnight believes that most historical Jesus scholars go along with the essence of this view of what they are doing (p. 15, Jesus and His Death). They see themselves as discovering facts and what those facts mean, and thus adding to an ever widening single knowledge base about Jesus incrementally.
But in historical Jesus studies facts are not incremental, and explanatory theories multiply, not decrease. Newly discovered facts do not augment established data. New "facts" are created to compete against other "facts". If Jesus cleansed the temple, here are some "facts" to show that it was to declare that its days were numbered (Sanders). No it wasn't. It was to speak up for the poor (Crossley). Hang on, I don't think we can say it is a fact that Jesus cleansed the Temple at all (Fredrikson, Mack). This situation testifies loudly that the very preliminary "facts" in historical Jesus studies are nothing like the "facts" that other historians speak of — e.g. that the battle of Hastings took place in 1066, that the first atomic bomb was dropped on the civilian population of Hiroshima on August 6, 1945. McKnight, as we have seen above, exposes exactly where such biblical "facts" come from — exegesis of the Gospels.
What of the sources we use?
Elton writes a warning for amateur historians:
Historical research does not consist, as beginners in particular often suppose, in the pursuit of some particular evidence which will answer a particular question; it consists of an exhaustive, and exhausting, review of everything that may conceivably be germane to a given investigation. Properly observed, this principle provides a manifest and efficient safeguard against the dangers of personal selection of evidence.

(p. 60)
Many historical Jesus historians do, at times, apply this principle. But when confronted with alternative paradigms, such as that of Price, Thompson, or Doherty, they do not address the questions raised accordingly, but respond like amateurs by casting around to find a rebuttal with scattered pieces of particular evidence which they think will answer the particular question.
Elton also addresses the critical importance of the provenance of sources, and uses documents from the Tudor period as an example. How our sources came to be produced is of critical importance for knowing how to interpret them and understand what evidence, if any, they yield. It is essential to know how they came into being. They must be subjected to this sort of critical enquiry before we can know what sort of evidence they will yield (pp. 62-63).
Of the sources the historian uses, Elton wrote:
There is no perfect substitute for total acquaintance with the relevant material. . . . If the independent reality of history is ever to be apprehended, the real meaning of the surviving material must be elicited from the surface appearance. . . . Criticizing the evidence means two things: establishing its genuineness, and assessing its proper significance. (pp. 66-7)
I submit that there is no reason to think that the Gospels were written with a view to containing real history at some level, or were written from testimonies of oral sources that went back to eyewitnesses of real events. This view of the Gospels as authoritative sources is entirely an untested assumption inherited from centuries of inherited conventional wisdom. They have never been tested as the documents purporting to be the Donation of Constantine or the Ems Telegram have been. Certainly historians have attempted to argue for their origins in this or that geographical area, but precious few have attempted to test the conventional wisdom that claims they are indeed records ultimately derived from "traditions" traceable back to real historical characters and events.
Going this far, I suggest, risks questioning the very rationale for whole discipline of biblical studies.
But none of this, of itself, means that the Gospels might not contain real history. As Philip R. Davies might say, such a question has yet to be established. But Thomas L. Thompson can write (The Messiah Myth) that the idea that the gospel narratives and sayings are derived from real history is falsifiable. He argues that pointing to how the Gospel sayings and actions echo widely known literary sayings and deeds from other periods points to their dependence on their wider literary heritage. My own view is that we can only roll with the evidence we have, and that means comparing the Gospels with the similar literature, or literature that contains similar motifs (e.g. the Jewish scriptures, Book of Enoch and other Second Temple and other Mid East literature, Philo, Euripides, Homer), and seeing where that leads. There are no independent external controls to inform us that the contents of the Gospel narrative are historical. We only have literature to compare with literature. Thompson may not have written the most persuasive book when he composed The Messiah Myth, but he is certainly headed in the right direction with a methodology that pulls on the fewest strings to make it work.
What is required of the Gospels before their narratives can be assumed to be evidence for historical facts is a study of their origins, their audiences, their authors at a minimum. These are all matters of speculation, however educated the speculation may be. Their narratives demand external corroboration before they can be taken as serious evidence of historical events. Every historian from Christian Albert Schweitzer to Marxist Eric Hobsbawm knows that truism. Till then, the best any historian can do is to compare their literature with other literature. If that means seeking to explain the origins and nature of the Gospels themselves, and Christian origins more generally, instead of questing for the Historical Jesus "known" to exist by virtue of conventional wisdom and cultural heritage, then we will be making real intellectual and historical progress.
.
This is enough. If I keep attempting to correct and complete the above I will be here till Doomsday. Since this is a post attempting to collate material from too many sources to count on the fingers of one hand. And I have other things to do. Will publish it now and make corrections later.
The following two tabs change content below.
Neil Godfrey
Neil is the author of this post. To read more about Neil, see our
About page.
Latest posts by Neil Godfrey (see all)
---
If you enjoyed this post, please consider donating to Vridar. Thanks!
---