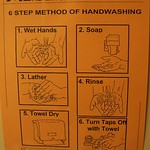 (response to recent comments on the earlier post "Dating Mark Early")
Crossley presents three specific arguments to date Mark before 40 ce:
the way he wrote about the disciples plucking corn on the sabbath could be interpreted by the unwary to mean that Jesus was abolishing the sabbath; but since other arguments "establish" this was not the case, the ambiguity in Mark's narrative "demonstrates" that he wrote at a time when all Christians would have understood that Jesus plainly did not abolish the sabbath — and therefore at a time when all Christians were taking sabbath keeping for granted — i.e. before 40 ce.
the way he worded Jesus' saying in the divorce controversy appears on the face of it to mean that divorce is not allowed under any circumstances; but since it can be argued that Mark's Jesus was always a stickler for the biblical law, and the biblical law did allow for divorce, it is "clear" that Mark did not mean his audience to read his words literally, but to assume that Jesus "meant" to allow for divorce for "the obvious reasons" anyway — and this also "proves" that Mark wrote very early before any divorce discussions arose in the church — i.e. before 40 ce.
the way Mark chose his words in describing the handwashing controversy left it open for later readers to think that Jesus was declaring all foods clean, thus abolishing the biblical food laws; but since on other grounds it can be argued that Mark's Jesus always observed biblical laws on principle, we can infer that Mark was writing at a time when his audience took this for granted and understood Jesus was not abolishing the food laws at all. — i.e. even earlier before 40 ce.
Any one of these arguments, Crossley admits, may not be persuasive for all readers, but together they become an argument of "cumulative weight" and therefore much stronger. The maths proves it: 0+0+0=3.
In one place in his book, The Date of Mark's Gospel, he says that the first two arguments are the strongest case; but elsewhere he says the third is the strongest. I've dealt with one part of #1 here, and will deal with #3 in this post.
Crossley writes about 16 pages of small print arguing the point that Mark was actually addressing the tradition of handwashing, and not Levitical food laws, in Mark 7:1-23. (A recent commenter was dead right when he noted I was "labouring" with Crossley.) It is tempting to say that Crossley won this point of his argument from its unrelenting pressure to exhaust any reader with pointless minutiae. I say pointless because I know of a cult that argues exactly the same thing in one-twentieth of the number of words. I was once a member of it. So I have no problem agreeing with his argument that Mark may indeed have been addressing handwashing throughout, and not necessarily levitical food laws. Even Crossley says on his blog that he has no problem using fundamentalist arguments sometimes since statistically they have to be right occasionally.
Anyway, to get to the point of how this dates Mark so early, Crossley can only say that Mark's Jesus utters words that leave the question ambiguous — is he talking about declaring all foods clean really, or is he taking it for granted that he means only those foods that are kosher?
This ambiguity supposedly makes some sort of case for believing Mark wrote at a time when all Christians would have understood perfectly well that Mark meant that Jesus was only speaking of kosher foods — since all Christians at the time he wrote ate only kosher. It was before 40 ce that he wrote, therefore.
Crossley does not address what is addressed by other scholars — that it is unclear if the phrase "thus declaring all foods clean" is an editorial comment, a later redaction, or even a plausible translation for the context.
Crossley also shuns anything approaching literary analysis of the text (this can be labelled "overinterpreting" it) and so does not address the many ambiguities throughout Mark. Hence Crossley lifts the ambiguity of this passage in question from its broader literary context to make his point.
As for the logic of the argument — or rather its presumption of either-or mind-reading (he must have meant either X or Y and nothing else is conceivable) of the ancient author of this gospel — I don't think I need to belabor the obvious.
There. Now I've addressed two-thirds of his arguments for the early (but legal) dating of Mark. If anyone thinks I have misrepresented Crossley's argument or failed to rebut it, I would invite them first of all to explain to me what the strengths of his argument are, and exactly how I have misrepresented it.
The following two tabs change content below.
Neil Godfrey
Neil is the author of this post. To read more about Neil, see our
About page.
Latest posts by Neil Godfrey (see all)
---
If you enjoyed this post, please consider donating to Vridar. Thanks!
---