When a child and teenager I spent a good span of my time and pocket money painting with watercolours and sketching and collecting art books. So I was quite thrilled to be taken aback to see the originals of several artworks that many years ago I had lingered over and read about only in books so many times. Cezanne was a favourite and here in the Queensland Art Gallery, on loan from New York's Met Gallery. This one of a few pieces of fruit must be one of the least interesting pieces to anyone not "into art" but I vividly recall studying and taking in both the innovative (at the time) techniques and effects from photos of this and similar works of his: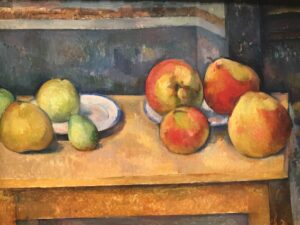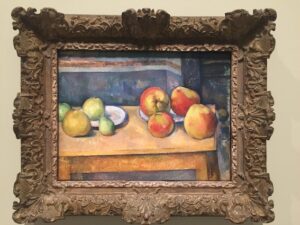 Everyone loves a Turner painting and this one of Venice actually gave me some belated encouragement. I learned that Turner had moved some of the buildings around to create a tighter effect to create this piece. So finally I could let go of my guilt over a charcoal sketch I had once done of our neighbourhood: I had always felt guilty slightly relocating some of the trees and houses to make my work more striking. Turner suddenly felt closer and my conscience felt lighter.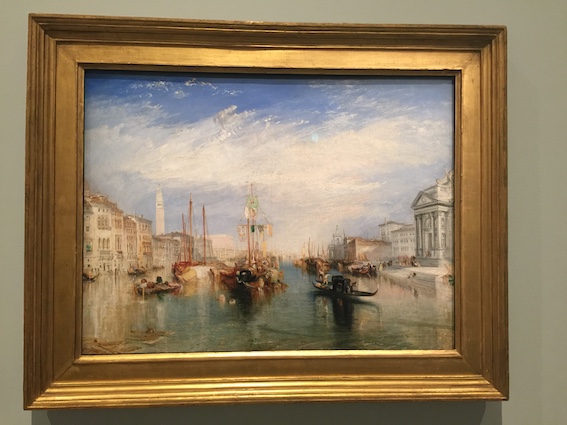 I don't recall engaging with this Giovanni di Paolo from 1445. It is "Paradise". How can a painting that old be still in such stunning condition! The vividness immediately drew me to it but then I did begin to feel perturbed. Everyone in Paradise appears to be from the very well-to-do classes and church orders. Maybe the lesson is that even peasants will dress and act like the rich and the reputable.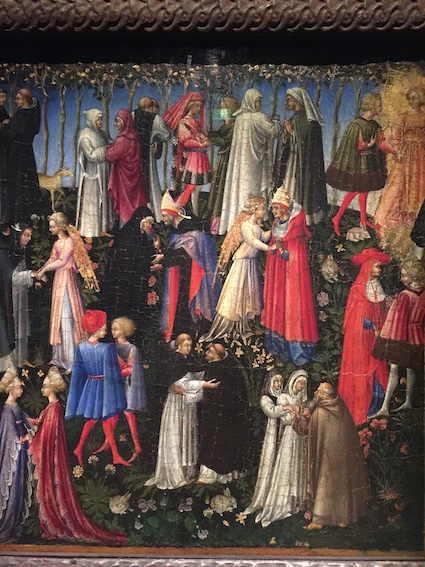 If that's "Paradise", I believe Jan Steen from 1670 captured the happiest scene in the exhibition: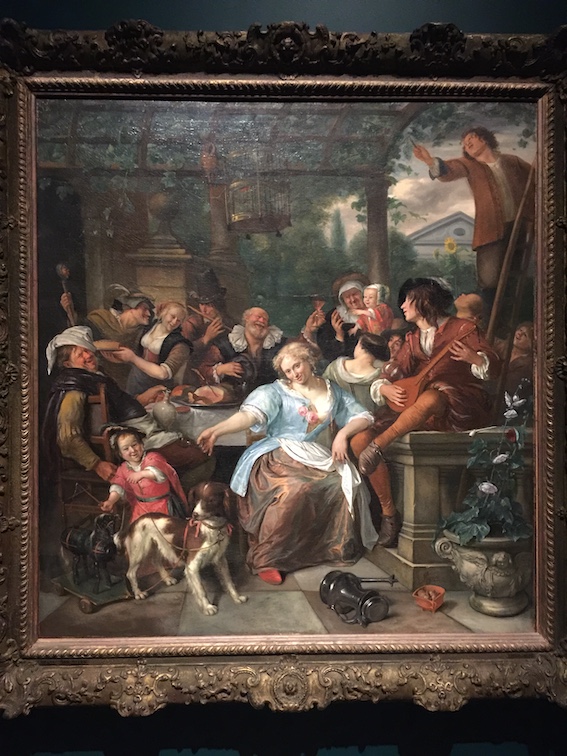 I have tried many times but have never really been able to get over-excited by any of Monet's lilies. When I learned at the exhibition that Monet would send his servant out to actually clean the lilies before he started painting them I have decided I am justified in liking them even less now: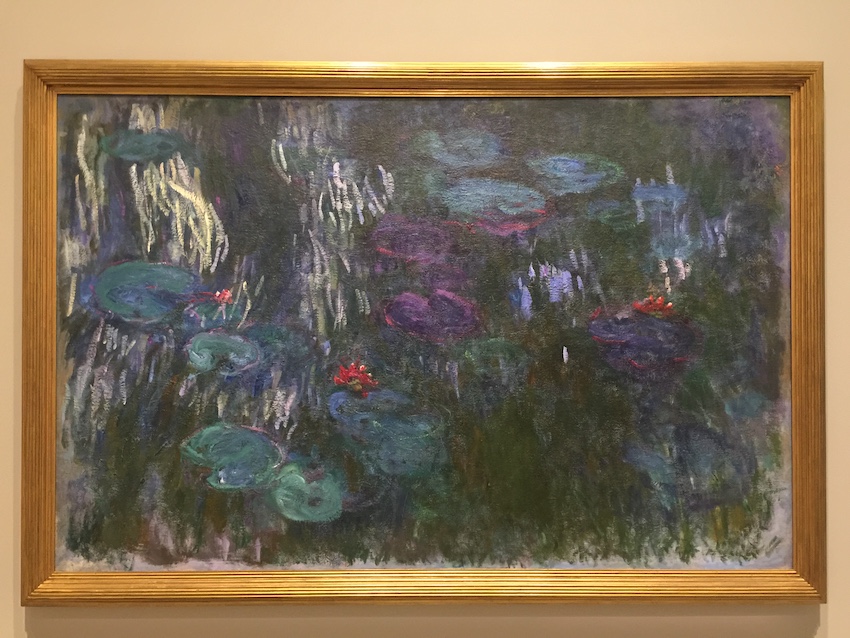 But I do love a Degas and this one is a long-time favourite — very nice indeed to finally meet up after all these years in person, so to speak: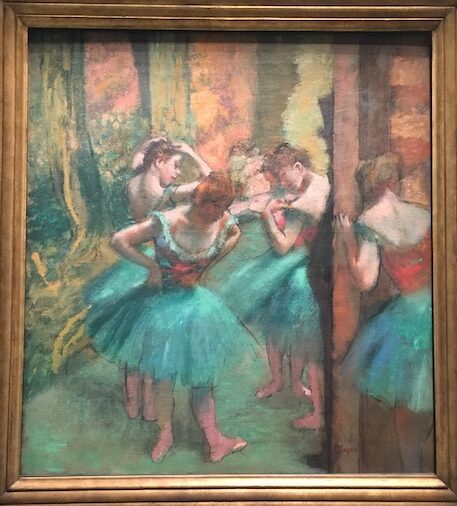 Here's a Vermeer I had not seen before. What interested me was that Vermeer had converted to Catholicism and was obliged to hide his faith like so many others in Protestant Holland — hence the curtain is drawn to show the richness of what is otherwise kept from view. Totally symbol. The woman is the church with her foot on the globe. The glass globe above is the heavenly realm. A foundation stone crushing a serpent . . . . you can see the rest. Being from a Protestant background myself I could not help taking note that Catholics, too, have been persecuted by Protestants.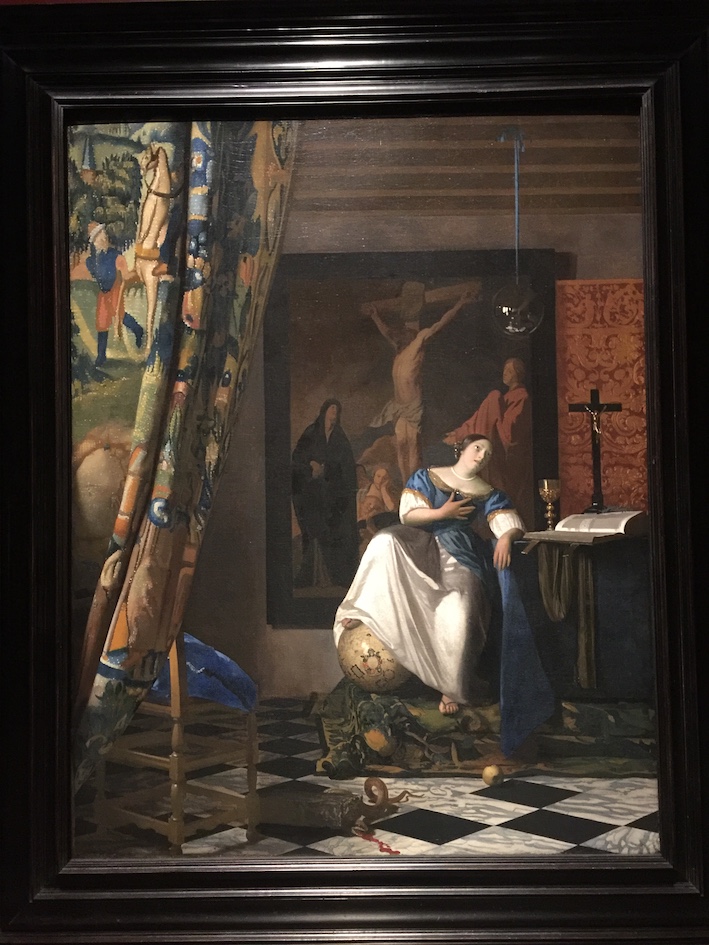 That will have to do till next time.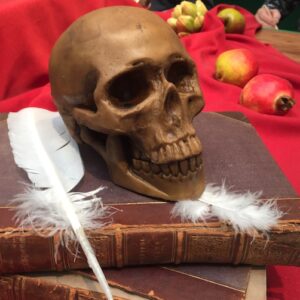 The following two tabs change content below.
Neil Godfrey
Neil is the author of this post. To read more about Neil, see our
About page.
Latest posts by Neil Godfrey (see all)
---
If you enjoyed this post, please consider donating to Vridar. Thanks!
---