When a child and teenager I spent a good span of my time and pocket money painting with watercolours and sketching and collecting art books. So I was quite thrilled to be taken aback to see the originals of several artworks that many years ago I had lingered over and read about only in books so many times. Cezanne was a favourite and here in the Queensland Art Gallery, on loan from New York's Met Gallery. This one of a few pieces of fruit must be one of the least interesting pieces to anyone not "into art" but I vividly recall studying and taking in both the innovative (at the time) techniques and effects from photos of this and similar works of his: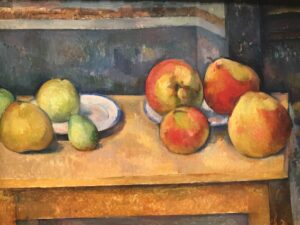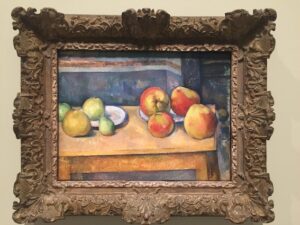 Everyone loves a Turner painting and this one of Venice actually gave me some belated encouragement. I learned that Turner had moved some of the buildings around to create a tighter effect to create this piece. So finally I could let go of my guilt over a charcoal sketch I had once done of our neighbourhood: I had always felt guilty slightly relocating some of the trees and houses to make my work more striking. Turner suddenly felt closer and my conscience felt lighter.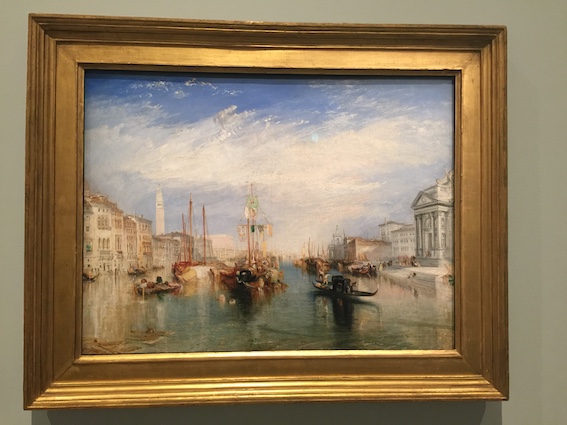 I don't recall engaging with this Giovanni di Paolo from 1445. It is "Paradise". How can a painting that old be still in such stunning condition! The vividness immediately drew me to it but then I did begin to feel perturbed. Everyone in Paradise appears to be from the very well-to-do classes and church orders. Maybe the lesson is that even peasants will dress and act like the rich and the reputable.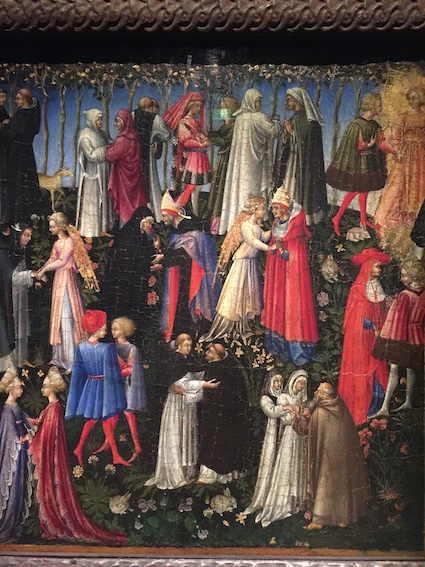 If that's "Paradise", I believe Jan Steen from 1670 captured the happiest scene in the exhibition: Continue reading "A Few Memories from the visiting Met"