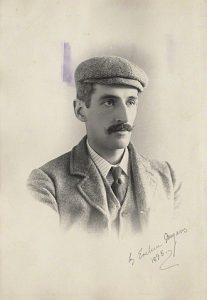 Here's a snippet of something I came across while venturing into all sorts of pathways to check the claims of, and/or to learn the background to, various publications by scholars of some note.
The common starting-point of all three writers [Smith, Robertson, Drews] is that the earliest Gospel narratives do not "describe any human character at all; on the contrary, the individuality in question is distinctly divine and not human, in the earliest portrayal. As time goes on it is true that certain human elements do creep in, particularly in Luke and John…… In Mark there is really no man  at all; the Jesus is God, or at least essentially divine throughout. He wears only a transparent garment of flesh. Mark historizes only."

. . .

"The received notion," adds Professor Smith, "that in the early Marcan narratives the Jesus is distinctly human, and that the process of deification is fulfilled in John, is precisely the reverse of the truth." Once more we rub our eyes. In Mark Jesus is little more than that most familiar of old Jewish figures, an earthly herald of the imminent kingdom of heaven; late and little by little he is recognized by his followers as himself the Messiah whose advent he formerly heralded. As yet he is neither divine nor the incarnation of a pre-existent quasi-divine Logos or angel. In John, on the other hand, Jesus has emerged from the purely Jewish phase of being Messiah, or servant of God (which is all that Lord or Son of God implies in Mark's opening verses). He has become the eternal Logos or Reason, essentially divine and from the beginning with God. Here obviously we are well on our way to a deification of Jesus and an elimination of human traits; and the writer is so conscious of this that he goes out of his way to call our attention to the fact that Jesus was after all a man of flesh and blood, with human parents and real brethren who disbelieved in him.

(Conybeare 85f. My highlighting)
I use to accept Conybeare's "obvious" overview of the development of Jesus in the four gospels. The progression of Jesus from human to increasingly divine was, after all, one of the themes that pointed to the sequence in which they were thought to have been composed. First, the crude Mark with his bumbling Jesus who needs a few attempts to heal sometimes, then the more exalted Jesus who passes through life with more poise and control, even showing his post-resurrection self to his followers, then Luke's Jesus who vanishes before people's eyes and reappears in the middle of a closed room, and finally the most thoroughly divine Jesus in the Gospel of John.
After a while I came to have doubts about that interpretation. The Gospel of Mark was surely more symbolic in its characterizations, settings and actions, and it made very little sense as a genuine history or biography. The people simply did not act like real people. The Jesus portrayed in Mark's gospel did not come across as the sort of figure anyone could possibly want to follow, least of all simply drop everything, home, family and livelihood, merely by being called by a stranger on the beach.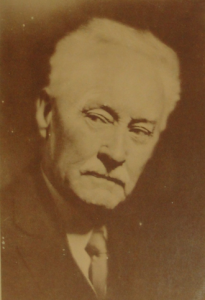 So I had some sympathy for the view that clearly dismayed Conybeare. Still, the way Conybeare presented it, it did sound a stretch, so I checked what Smith had to say to get his side of the story. Conybeare did not explain the reasons Smith set out for his conclusion; he merely expressed incredulity at his conclusion. Here are Smith's justifications for his assertion (the subheadings are mine):
Only a few salient features of the situation can be presented, and the reader must be advertised in advance that it is the general consensus of indications that constitutes the strength of our position, and not any two nor any half-dozen single indications, be they never so direct and telling. Since, then, it is quite impossible to discuss these minute matters exhaustively in this connection, the reader will please take the following as samples only :—
The Unknown Background of Jesus
(1) Mark says naught about any early history of the Jesus ; apparently he knows of none ; in fact, it is demonstrable that the accounts both of Matthew and of Luke are pure imaginations. Now the fact that these elaborate and thoroughly contradictory stories were invented proves that fantasy played round the theme, that there arose a demand at least for ideas concerning it ; but if there had been any facts in the case these must have been in some measure accessible ; that none were ascertained indicates that none were ascertainable, that such facts did not really exist.

Moreover, Mark does not claim to be telling an historical tale ; he is concerned avowedly with the doctrine—" Beginning of the Gospel of Jesus Christ" (i, 1). Certainly he gives this an historical form ; he historises, but he does not profess to write history.

If the Jesus was such an impressive human personality, it seems strange that the earliest narrator should think solely of a body of dogma, and not at all of the character of that marvellous human being.
(As has been pointed out elsewhere, the absence of any background life of a protagonist is a standard trope of folk tales and other fictional stories. Of course, it does not follow that on such a point alone that the author was fabricating his tale.)
No More Emotion than Attributed to God
(2) Mark nowhere applies to the Jesus any term that would indicate any impressive or even amiable human personality, or in fact any human personality whatever. On the contrary, the distinctive terms are such as would naturally be used of a God, in fact of Jehovah, and not of a man. The few apparent exceptions will serve to prove this rule.

(a) Three or four times (in Mark) the Jesus is said to have "had compassion" on the people (i, 41 ; vi, 34 ; viii, 2 ; x, 22), in Matthew five times, thrice in Luke ; this " compassion " is one of the two chief traits of Jesus according to Schmiedel, and is perhaps the chief in the general conception. Surely compassion is most human. Yes, but it is also divine ; in fact, it is the especially divine attribute in he Oriental conception : " Allah, the Compassionate, the Merciful." And now mark well. The Greek word is not idiomatically employed in this sense ; it is a mere imitation in Greek of the Hebrew raham (rahamim = bowels, mercies). Now this Hebrew term is continually and almost exclusively used (in the Old Testament) of or in connection with Jehovah. With only a few exceptions, it is solely Jehovah that is made subject of the verb, and these exceptions rather strengthen than weaken the rule. We may say, then, that the Greek word, as merely rendering the Hebrew, though it might be used of a man, is far fitter applied to Deity ; is, indeed, distinctive not of man, but of God ; as is also seen in the act that it is used only of the Jesus, with only three even apparent exceptions in all the New Testament : Matthew :viii, 27, where "the Lord of that servant" represents Jehovah ; Luke x, 33, of the Good Samaritan (symbolising a Divine Being?) ; Luke xv, 20, where the Father is God or he Jesus. Its practically exclusive predication of the Jesus clearly indicates, though it does not positively prove, that he was from the first conceived as Jehovah, or at least as a Vice-Deity.

(b) The term "rebuked" is used in Mark six times of Jesus (also frequently in the other Gospels). It is also used of others (thrice), and so in the other Gospels. Hence , too, appears distinctive of the Jesus. Now, however, it merely renders the Hebrew ga'ar, which, again, is used distinctively, though not peculiarly, of Jehovah (about eighteen ut of twenty-four times). Here, then, the indication is the same as in the foregoing case, though not so strong.

(c) The term "snort at" is used four times of the Jesus Mark i, 43 ; Matthew ix, 30; John xi, 33, 38), once of the disciples (Mark xiv, 5). The word is most rare, and seems extraordinary as applied to any man, most especially puzzling as applied to the gentle Jesus, particularly as it is hard to find any good reason for this "snorting." However, the explanation is not far to seek. The word merely renders the Hebrew naharah (snorting, Jer. viii, 16), or neshamah, used regularly of the "blast of the nostrils" of Jehovah. Here, then, the application of the repellent word to the Jesus appears as natural and almost inevitable, only if the Jesus be thought as like Jehovah, so that the predicates of the latter are transferred to the former ; otherwise it remains perplexing and offensive.

(d) But is it not said that the Jesus "loved" the Rich One? Yes, indeed, in a most important pericope (Mark x, 21), the only one in which such a sentiment is ascribed to the Jesus, outside of the sentimentalising Fourth Gospel. Let us look narrowly at this instructive passage. This love for the Rich One appears very human, and yet is it not strange that such a feeling should well up only once in the life of the Jesus of the Synoptists? The phenomenon is certainly worth pondering. Now, in another connection I have proved beyond contradiction that the Rich One is and can be nothing else than Faithful Israel ; the mysterious figure is symbolical purely and only. Detailed proof cannot be given here, but clear indications may suffice.

(Smith, 96ff)
Smith expands on an interesting case for interpreting the Rich Man in Mark as a symbol for the Jewish nation. But I'll save that for another time. You can read Smith's explanation yourself, meanwhile, from page 98 at https://archive.org/details/eccedeusstudieso00smitrich
As I indicated above there are other reasons for interpreting Mark's Jesus as a cipher, a type, a literary figure somehow beyond the genuinely human sphere. His refusal to make himself understood yet still attracting devoted followers is one more indication. Everything he is said to say is said to be in a parable and everything he does is also a parable. He is made to impatiently tell his disciples that there are allegorical meanings to his miracles. Scholars have further noted the symbolic associations of Galilee as a focus of many of his miracles in contrast to the meaning of Jerusalem where he is executed. There is much more to add but the primary point of this post was to introduce Smith's reasons vis-à-vis Conybeare's criticism.
---
Conybeare, F. C. (Frederick Cornwallis). 1914. The Historical Christ: Or, an Investigation of the Views of Mr. J. M. Robertson, Dr. a. Drews, and Prof. W. B. Smith. London : Watts.
Smith, William Benjamin. 1913. Ecce Deus: Studies of Primitive Christianity. Chicago: The Open Court Publishing Company.
---
The following two tabs change content below.
Neil Godfrey
Neil is the author of this post. To read more about Neil, see our
About page.
Latest posts by Neil Godfrey (see all)
---
If you enjoyed this post, please consider donating to Vridar. Thanks!
---