A few years ago, I was visiting a customer site in Denver, Colorado. Early one morning, while sitting in a cold conference room, I overheard a conversation about a guy who had recently quit. Apparently, he was the lone subject matter expert on an important project.
A: I hope he documented what he was doing. 

B: He's pretty good about it.

A: You know what they say . . .

B: "In case you get hit by a bus"?

A: Heh-heh. Yeah.

C: We had a guy just this past year who got hit by a bus. Literally, hit by a bus.

B: He died?

C: Yeah. 

A: Oh, man.

C: You know how they tell you to look both ways, especially to the right, when you're in India?

B: So he stepped out and didn't see it.

C: Yeah.

B: Damn.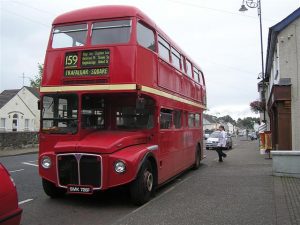 I can remember being warned about looking in the correct direction back in the military. When we sent people TDY to England, we reminded them to look both ways. If you grew up in a country where people drive on the right, you instinctively check to the left just before you step off the curb. It's the opposite for people who grew up in left-side countries. In the split second you spend looking in the wrong direction, a vehicle can suddenly come around the corner and kill you.
This story reminds us that some decisions have more consequence than others, and some problems require an immediate decision. If you're deciding on the color of the curtains in your living room, you may regret your choice, but it probably won't kill you. You might even delay your choice to the point where you never get around to changing the draperies before you sell the house.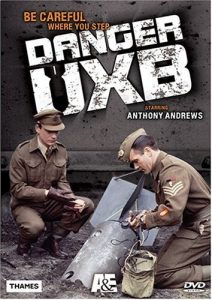 On the other hand, some questions are more pressing. Even not making a decision is still a decision. When I think of life-or-death decisions that demand a choice, I can't help but recall the series Danger UXB. Imagine the stress of needing to make the right decision as the seconds tick away. Which wire? How does this work? Can I stop it?
I would argue that global climate disruption has become that kind of problem. Unfortunately, it stands at the convergence of science, politics, sociology, and religion. Something needs to be done immediately, the wrong choices will be deadly, and not deciding what to do about it is in itself a decision.
Some problems demand an immediate response. However, other questions — e.g.: Did Jesus exist as a historical figure? Did Josiah suppress the original Israelite pantheon, which included a mother goddess? Did the Jews of the Second Temple period ever conceive of a dying, suffering, sacrificial messiah? — do not.
A Vridar reader, Gary, commented recently:
Majority expert opinion matters! BIG time! Advanced, industrial societies can only function if the population trusts consensus expert opinion! When the experts are distrusted and everyone becomes his own expert, society falls into disarray.
To which I would respond, "Well, sometimes." Vaccinations are critically important. The science is settled. Combatting global warming is important. Again, the science is settled. Outside the hard sciences, things are rarely so definite. Scientific consensus arises from evidence and testing. Tentative conclusions drive further research.
Even in the "softer" sciences, real-world problems typically guide research. But that isn't the case in biblical studies, unless you think the supernatural is real. I am extremely interested in what scholars call "The Son of Man Problem" and "The Synoptic Problem." However, these are not issues that threaten our existence. We have all the time in the world to examine the evidence. We can decide not to decide, and admit that, at least for the moment, no solution fully satisfies us.
I love history, but similar problems abound here as well. We would like to solve these mysteries, but we can still sleep soundly if we don't know the answers. I like to read works by authors who push the boundaries, those who ask, "What if everything you know is wrong?" But in the end I'm swayed by hard evidence, not seductive conjecture in which all the pieces "fit perfectly."
Note that biblical studies experts often pass themselves off as historians, hiding the fact that they have master's or doctoral degrees in theology. They may neglect to mention that their PhDs are in divinity. Does it matter? Perhaps, especially if the bulk of their training centered on the ministry. For reasons that escape me, historians can never learn enough Greek or read enough scripture to understand the New Testament, but NT scholars can take up history as a hobby and call themselves historians or skim a couple of books by Halbwachs and present themselves as memory experts.
For most of my adult life, I did agree with the general consensus of mainstream biblical scholars. It seemed safe and rational. In fact, in some cases, I still do. Where I part with them now, after many years of self-study, is the confidence in their results. Unfortunately, as Neil and I have pointed out many times here, biblical scholarship harbors a disturbingly large number of scholars who don't know what they pretend to know. Within their ranks they tolerate dabblers and practitioners of questionable competence. Scholarly review would appear to be little more than a rubber stamp.
Finally, I would point out the regrettable fact that the so-called consensus on specific matters within NT and OT studies often rests on unwarranted faith in a tiny number of trusted experts. Nobody has the time to learn everything, which is why we need experts. It's why we hire professionals — doctors, lawyers, plumbers, and electricians. And that's also why professions create organizations to maintain standards and to protect their overall reputation.
Biblical scholarship, by contrast, has continually demonstrated its inability to address fundamental errors in scholarship, while tolerating apologetics masquerading as honest, conservative scholarship. It's disheartening, but what can we do? My advice is to read everything, but verify what you're reading, and take every claim with a grain of salt. For example, I now make it a habit to look up every footnote to make sure it wasn't quote-mined. Yes, it takes longer, but we're in no hurry. There are no ticking time bombs here.
The following two tabs change content below.
Tim Widowfield
Tim is a retired vagabond who lives with his wife and multiple cats in a 20-year-old motor home. To read more about Tim, see our
About page.
Latest posts by Tim Widowfield (see all)
---
If you enjoyed this post, please consider donating to Vridar. Thanks!
---