A few years ago, I was visiting a customer site in Denver, Colorado. Early one morning, while sitting in a cold conference room, I overheard a conversation about a guy who had recently quit. Apparently, he was the lone subject matter expert on an important project.
A: I hope he documented what he was doing. 

B: He's pretty good about it.

A: You know what they say . . .

B: "In case you get hit by a bus"?

A: Heh-heh. Yeah.

C: We had a guy just this past year who got hit by a bus. Literally, hit by a bus.

B: He died?

C: Yeah. 

A: Oh, man.

C: You know how they tell you to look both ways, especially to the right, when you're in India?

B: So he stepped out and didn't see it.

C: Yeah.

B: Damn.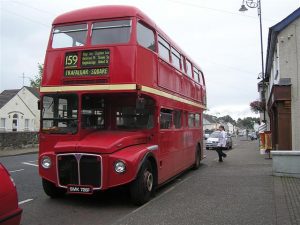 I can remember being warned about looking in the correct direction back in the military. When we sent people TDY to England, we reminded them to look both ways. If you grew up in a country where people drive on the right, you instinctively check to the left just before you step off the curb. It's the opposite for people who grew up in left-side countries. In the split second you spend looking in the wrong direction, a vehicle can suddenly come around the corner and kill you.
This story reminds us that some decisions have more consequence than others, and some problems require an immediate decision. If you're deciding on the color of the curtains in your living room, you may regret your choice, but it probably won't kill you. You might even delay your choice to the point where you never get around to changing the draperies before you sell the house.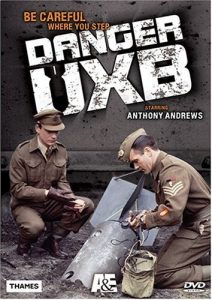 On the other hand, some questions are more pressing. Even not making a decision is still a decision. When I think of life-or-death decisions that demand a choice, I can't help but recall the series Danger UXB. Imagine the stress of needing to make the right decision as the seconds tick away. Which wire? How does this work? Can I stop it?
I would argue that global climate disruption has become that kind of problem. Unfortunately, it stands at the convergence of science, politics, sociology, and religion. Something needs to be done immediately, the wrong choices will be deadly, and not deciding what to do about it is in itself a decision.
Some problems demand an immediate response. However, other questions — e.g.: Did Jesus exist as a historical figure? Did Josiah suppress the original Israelite pantheon, which included a mother goddess? Did the Jews of the Second Temple period ever conceive of a dying, suffering, sacrificial messiah? — do not.
A Vridar reader, Gary, commented recently: Continue reading "Scholarly Consensus: Some Questions Are More Important Than Others"