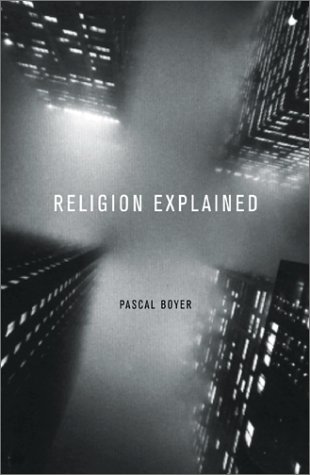 Not all atheists. But many. Especially those who, as I myself have done in the past, loathe any form of religion, even in its mild liberal form, as a gateway to extremism, life-destroying fundamentalism, even violence. How many have declared that among Muslims, for example, the truly devout, those who take their religion seriously, are the terrorists. If every religious believer woke up to what their religion really believed and acted on it they would all resort to oppression and cruelty. As one researcher put it:
The very fact that people in a group share this religious ideology and perform important rituals together sharpens their perception that they are indeed a group with clearly marked boundaries. Worshiping the same gods creates a community and by implication gives that extra edge to the feeling that people with different gods or spirits really are potential enemies. Indeed, people who become deeply involved in religion, for whom it is a matter of vital importance that their doctrine is the only source of truth, will not hesitate to massacre the ones who seem not to acknowledge this obvious fact or whose commitment is too lukewarm. The most heinous crimes will be a celebration of the True Faith. This is how gods and spirits lead to group cohesion, which leads to xenophobia, which leads to fanatical hatred.
Does that sound about right?
The same researcher added
Practically everything in this scenario is misguided.
The researcher I quoted is Pascal Boyer, an anthropologist and author of Religion Explained: The Evolutionary Origins of Religious Thought. The beauty of Boyer's book is that he gets behind our narrow conceptions of the nature of religion that are limited to our own particular history, technologies and culture finds out what is really going on under the hood, what is it about religion as a generic human experience across all cultures that makes it tick.
Boyer informs us about the ways researchers into religion (other anthropologists and sociologists in particular) have come to explain religion in terms of universals of human nature. What separates the organized religions we are most familiar with (Christianity, Islam, Judaism, Buddhism, Hinduism) from more primitive types of religion (animism, ancestor worship, shamanism) is technology, especially the technology of literacy that first emerged in highly complex societies.
The earliest preoccupations of the scribal class were recording financial and trade transactions, but as the technology became more sophisticated so that it no longer simply represented objects and numbers but even the sounds of speech itself, that scribal class expanded to become "the literati", authors and keepers of literature, and even religious beliefs. Continue reading "Atheists Do Not Understand Religion"