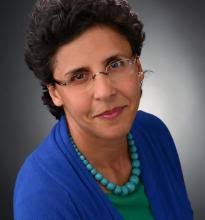 I concluded a recent post with an acknowledgement of Maryam Namazie as a voice worth listening to in any discussion relating to Islamic and Islamist controversies today. Having just listened to an ABC's Religion and Ethics Report interview, Muslim scholar says the burka isn't Islamic, I have to add Elham Manea's name alongside Maryam's.
The interview has been mutated as a "news story" by Siobhan Hegarty, Burkas are political symbols not Islamic ones, Muslim scholar says. You can listen to the full thirteen minute interview here here [link is to mp3]
Key points:
community and political speakers targeting violent Islamist movements in public debate miss the core problem; focus needs to be on the Islamist ideology that currently gets a free pass because it professes non-violence, yet it is in fact the extremist ideology that is spawning not only the terrorist violence but also an Islam that promotes segregation and a denial of full human rights.
If Islamophobes say all Muslims are essentially alike in a negative sense (potentially violent, in denial of fundamental human rights, etc), so a certain liberal defence of Muslims is just as "dehumanizing" by likewise viewing them as all alike in a "positive" sense, defending their head coverings, sharia institutions, etc.
the full burka (total covering, including veiled eyes) and even the "moderate" head covering hijab have become identified as "Islamic" since 1979 and the promotion of Wahhabism ultimately from Saudi Arabia's petro-dollars.
(On the first point I have posted on Jason Burke's detailed account of how that happened. I also appreciated Elham's comment that the 1979 Iranian revolution saw a betrayal of the Iranian middle class and left-wing movement. How that sort of thing happens too often with revolutions!)
And I've just bought her new book, too, Women and Shari'a law: the impact of legal pluralism in the UK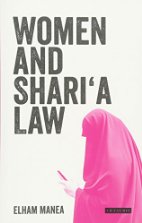 (Afterthought — I don't really "know" that Elham is still a Muslim, but no doubt she has a Muslim background at least, and certainly addresses Muslims with understanding.)
The following two tabs change content below.
Neil Godfrey
Neil is the author of this post. To read more about Neil, see our
About page.
Latest posts by Neil Godfrey (see all)
---
If you enjoyed this post, please consider donating to Vridar. Thanks!
---