An interesting account on Indonesians being attracted to ISIS and what the subsequent deradicalisation programs look like appeared yesterday on various ABC site recently: Islamic State training new generation of Indonesian terrorists…. (Not sure if the video segment will be available to anyone outside Australia, though); Young Indonesian jihadists explain who and what lured them to Islamic State; — preceded by an SMH article back in August, Islamic State contagion growing in Indonesia
The program focuses on a group of 500 South East Asian fighters in ISIS. The main recruiter of Indonesians uses social media from within ISIS to recruit other Indonesians.
The following quotations come from a mix of the reporting of Sarah Dingle and presenter Leigh Sales.
The role of networks
NOOR HUDA ISMAIL: My dad sent me to an Islamic boarding school when I was 12 in an Islamic boarding school and the school was founded by the founder of Jemaah Islamiyah, so literally, I share room with those Bali bombers when I was 12 for six years.
Why the different paths?
"Because of different trajectories, I missed the chance to get a scholarship to study in Pakistan back then Afghanistan," he said.

"Because I was tainted, and I took a date with the daughter of the founder of the school, I was considered as not devoted enough to pass that test."
Noor Huda Ismail made a documentary film showing how ISIS radicalises young men in Indonesia. One of these was Akhbar . . . .
AKHBAR (Jihadi Selfie documentary): When I was six, I had big dreams, really big. I wanted to be an Islamic scholar. I was lucky to get a high school scholarship to study religion and science and social studies in Turkey.

SARAH DINGLE: In Turkey, Akhbar had become aware of another Indonesian student, Yazid, who had gone to Syria to join IS.

AKHBAR (Jihadi Selfie documentary): I wanted to contact him because I wanted to go to Syria too. I felt bored with my life because it was the same every day. Live a glorious life or die a martyr.

SARAH DINGLE: They began to chat and over several months, Yazid became Akhbar's key advisor on life in the caliphate.

NOOR HUDA ISMAIL: Yazid told Akhbar that if you join ISIS, if you come here, you get a lot of fun things to you, you can carry guns, you can running around with horse, you can shoot and the bonus, you get girls, you get laid. You know, that's basically – that's such an attractive call for young people like Akhbar.

SARAH DINGLE: But Akhbar made the crucial decision not to leave when the parents of Yazhid and another Indonesian student rang his school, frantic over their missing children.

NOOR HUDA ISMAIL: Akhbar was moved by that and then he remember his own father, his own mother and parent and then he started to questions if you want to do jihad, if you want to do good things, you shouldn't make your parents unhappy. You should make your parent proud of you.

SARAH DINGLE: This decision may have saved Akhbar's life. Just three weeks ago, while finishing off his film, Noor Huda Ismail received a text saying, "Yazid is dead".
Reasons for joining ISIS
We saw a powerful reason lived out by Noor Huda Ismail above. Another story is of Junaedi, a street hawker who was captivated by the ISIS sales pitch and went to Syria:
JUNAEDI (male voiceover): I am purely a volunteer. I was shocked when I first arrived and saw the guns. I was going to be a soldier.

SARAH DINGLE: Junaedi was recruited to IS by the second most powerful Indonesian in Syria, Abu Jandal.

NOOR HUDA ISMAIL: Abu Jandal promise that the Islamic state will pay his debts. It means that he will receive a salary, at least he promises $250. Maybe for Australian, this just nothing, but for Indonesians, that's quite a bit of money.

SARAH DINGLE: But when Junaedi arrived in Syria, what he found was far from glamorous.

JUNAEDI (male voiceover): Every month was the same. There's no electricity. Before you arrive there, you have a different vision of the place. You think it will be good, that is, until you experience it for yourself over there.
And the promised salary turned out to be closer to $60.
Not just young men but now families are being targeted:
In a disturbing development, Ms [Sidney] Jones [Head of the Institute for Policy Analysis of Conflict] said IS was not just looking to young men for recruitment. In fact, its propaganda also targets families.

"[IS] has the added attraction of being a pure Islamic state — a great Islamic experiment that they have the opportunity to take part in and that's one of the reasons you see families going," she said.

"That's a real pull factor."
How does deradicalisation work?
Speaking of the disillusioning experience of Junaedi, Ismael explained:
"It was ISIS' broken promises, basically," Mr Ismail said.

Mr Ismail said disillusioned fighters like Junaedi were valuable because they could be used to prevent other Indonesians from joining IS.

"They can say, 'look, basically what ISIS told you is not right. I was there, it was horrible living out there. Please don't go'," he said.
Notice the attraction and the cure — at no stage with any of these people are the teachings of Koran given any prominence. Coincidentally I was mentioning in a recent post that one does not "deprogram" a cultist by arguing religious doctrine.
The only way, pretty much, to extract a fundamentalist or cult-member from their beliefs is to find a way to isolate them from their support network as the first step. The follow up needs to address perceptions and information, not rational arguments over doctrinal beliefs.
The documentaries illustrate why many join terrorist networks. Of course it's an Islamic group, but the motivations, the reasons, these people joined were not the teachings of the Koran. We should not be surprised. This is the overwhelming message of the research of anthropologists, political scientists and others.
See also
Isis : inside the army of terror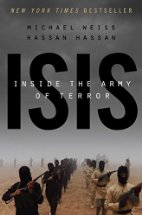 The rise of Islamic state : ISIS and the new Sunni revolution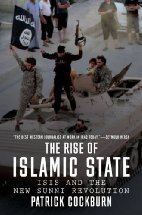 The following two tabs change content below.
Neil Godfrey
Neil is the author of this post. To read more about Neil, see our
About page.
Latest posts by Neil Godfrey (see all)
---
If you enjoyed this post, please consider donating to Vridar. Thanks!
---