Following completes my notes on the Glenn Greenwald-Kyle Kulinski discussion that was a response to the above points raised by Kyle. Indented paragraphs are direct transcripts; the remainder is generally paraphrase.
I've copied the video link again at the end of this post.
The minutes/seconds markers are approximate.
6:00 —
Glenn G refers to the New Atheist's toxic way of talking about the world. Harris is not just saying Islam is bad but that it is "the worst of all".
No such thing as an "atheist agenda"?
7:00 —
GG: New Atheists may say that as atheists they have "no beliefs" as such and therefore plead that they have no "atheist agenda" but someone like Sam Harris clearly does have an identifiable and well-thought out agenda on a whole range of topics, including political ones. 
Very serious radical fundamental differences in world views
8:30 —
GG:
There is this quote from Sam Harris that to me illustrates the crux of the disagreement. He said, Look, liberals think Dick Cheney is a really bad person who did a lot of really bad things, and that's fine, you can think that. But what liberals need to understand in order for them to be rational is that there are tens of millions of Muslims in the world who are "far scarier than Dick Cheney". — That world view is very familiar and very common. It is essentially saying, Yes, the United States maybe does some bad things in the world, but they don't really rise to the level of evil; if you want to know true evil look to the adversaries of the United States — which is not just al Qaeda, which is not just ISIS, but "tens of millions" of human beings who identify as Muslims.  

Credit: Reuters/Majed Jaber/Simon & Schuster/Ray Garcia

And in the recent exchange Sam Harris had with Noam Chomsky he identified the United States as what he called a "well-intentioned giant" [9:30]. And he said very much the same thing about Israel before. — (saying in effect:) Yes the United States and Israel might do some bad things but we're morally superior to the adversaries of the United States and Israel. 

So when I look at Sam Harris what I see is a person who is an American, who is a Westerner, who is a self-identified Jew, who runs around making the argument that the United States and Israel are morally superior to its adversaries. And to me this is kind of pure primitive tribalism. It's the nub of what has driven the "war on terror" the last fifteen years. — the idea that sure, we do some bad acts but we do it by accident, we do it because we're really well intentioned, but the true evil "is them".

I think the reason it's gotten so much negative attention is because unlike, say, Bill Crystal or Dick Cheney or actual hardcore neocons who you can look at and know exactly what they are and what they think — The way that this particular set of beliefs is lending support to this agenda is much more subtle and insidious and kind of disguised. — And I think therefore it is more pernicious, it is more deserving of attention.

Whatever else is true I think there are very serious radical fundamental differences in world views that this debate has largely been about.
[This reminded me of a book I read some time ago, Against Paranoid Nationalism, and that I discussed in one of my first posts. I wrote of one of the main messages of that book: 
"Well even if we make a few mistakes we are 'fundamentally' good at heart, by our nature or character" and thus gloss over our outrages as out of character, unfortunate 'human' aberrations. This is true of all fundamentalist mindsets, whether religious or other nationalisms.]
The single worst invented format for debates
And the last point I want to make — and this is all in response to your video that I hope people will watch first because I think it lays the context really well — I do think that the reason these debates tend to be so acrimonious is because they are playing out largely on Twitter. [11:00] Twitter is pretty much the single worst invented format that human beings have ever invented for debates to take place. It's a totally new frontier. There's all kinds of ambiguities about how you would interpret what people say on Twitter. e.g. if you link to someone's article then you (are thought to) become responsible for every sentence in that article … is it fair to attribute every sentence in that article then because you have linked to it. If you re-tweet something does it mean you are doing it with approval or with ironic disapproval or are you doing it because you think it's interesting and agree with some parts but not others …. There is no convention for how these Twitter statements are to be interpreted. So when you have an adversary you can interpret it in the least generous way possible and do nothing but inflame the fire…
Why Sam Harris is the trigger for acrimony
12:20
I do think that Sam Harris is much more of a trigger for a lot of the acrimony than even say Richard Dawkins or other New Atheist figures  because he tends not to have the courage of his convictions and likes to say provocative things and then objects 'how dare you be offended and provoked by the provocative thing I purposely said' … 
14:40 —
Cheney's violence was because of the beliefs he had regarding the relative value of human life, the superiority and inferiority of certain kinds of human beings, the justification of torture  etc …. and he acted on those beliefs. 
Engaging in rank tribalism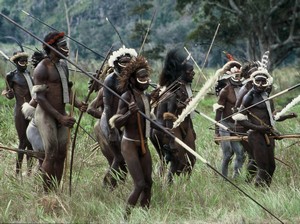 15:20 —
I think that one of the most odious and destructive human attributes in political life is tribalism — the idea that we look at the world through our own tribal prism; we see people in our tribe as inherently superior and people outside of our tribe as inherently inferior, that we think that our tribalistic subjectivity is actually rational objectivity because we're inculcated to view the world in certain ways that we automatically equate as being the correct one.
15:50 —
New Atheists are engaging in rank tribalism …. — like evangelical christians, americans, jews…. seeing themselves as belonging to their tribe and therefore see the Muslims as the greatest threat — and therefore dedicate their intellectual life to depicting it as the supreme evil, to argue Islam is the worst idea in the world —
This is not intellectually creative, innovative, courageous, or an exercise in extreme rationalism …. it's just pure tribalism. It's boring yet destructive.
Ethical obligations as public intellectuals
18:00  —
No faction has a monopoly on liberal values…. Often those who embrace liberal values most rhetorically embrace them lease in actions. Context is so crucial …. Sometimes New Atheists will ask me why don't I spend more time denouncing sharia law (Glenn G himself is gay, aware that ISIS throwing homosexuals from roof tops etc) …. As an American I'm not on a platform to reform Islam — If I attack Islam I'm only feeding my own government with support for its  propaganda that the supreme threat is not imperialism etc but is Islam…. If I were to criticize Islam within Egypt, say, I'd have a much more positive impact on efforts to reform Islam.
22:00 —
And so I do think we have the moral and ethical obligation as public intellectuals, as writers, as citizens, not only to think about not only what ideas do we believe in but to think about the impact of devoting ourselves to those ideas and that impact changes dramatically based upon the context in which we're doing it. 
Where the difficulty starts
25:20 —
Kyle Kulinski raised his view that it is right to be attacking religion as a dangerous thing because it means sacrificing rationality to a holy book's dictates .. and it has some potentially dangerous ideas in there. 
[Here is where I have a different perspective as I have begun to try to explain elsewhere. As I said in the previous post,
Do people really study a sacred text (or several of them) and then, contrary to the way millions of their peers study and believe those same texts, decide that God is commanding them through those very texts to go out and kill others — all in the absence of any other motivating or dispositional factors? Surely that does not sound like the way normal humans work.]
25:30 —
Glenn Greenwald – totally agrees — all forms of fundamentalism and extremism can be dangerous — nihilist or imperialist — but New Atheists are not attacking all religions — e.g. Judaism …. The bulk of attention is on Muslims while "coincidentally" our foreign policy is predicated on and fuelled by demonization of Muslims.
That's where the difficulty starts to arise.
The same tactics demonize Jews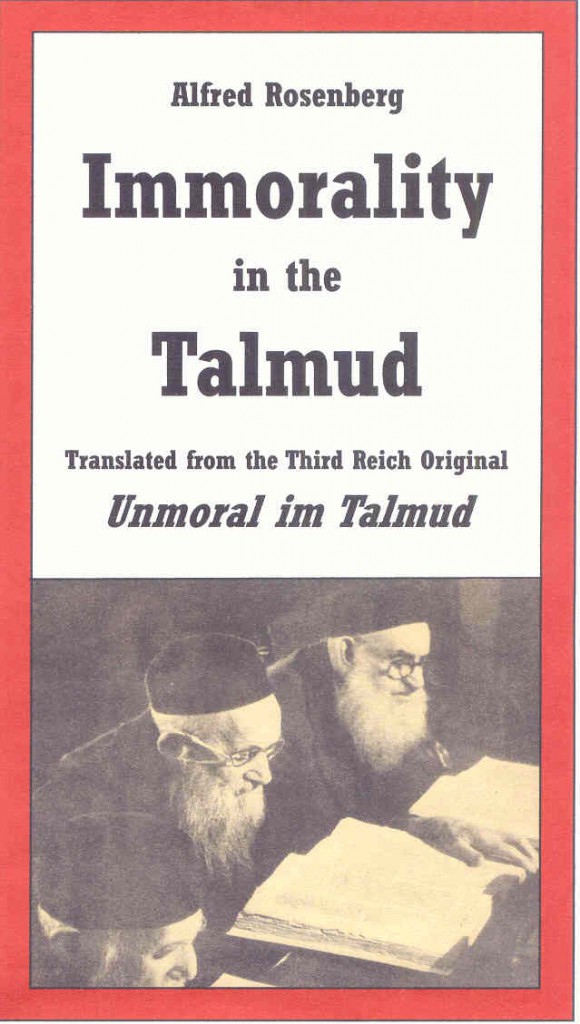 28:00 —
Glenn Greenwald defended neoNazis in a free-speech case. He has seen how such an extremist group works. The neoNazis were into the Talmud — the read the Talmud thoroughly to use it to depict the Jews as savages. 
We find these claims offensive because we know most Jews don't live by those dictates they found in the Talmud.
The same tactic is being used a lot by New Atheists and others to demonize Muslims.
Glenn is confronted regularly by critics asking him why he defends Muslims because, they remind him, they'd throw him off the roof for being gay. . . .
I'm always mystified by that because I think people who say that actually don't know any Muslims. There are extremists in Islam and in Judaism and in Christianity but the vast majority aren't. So I think it's a kind of very anti-intellectual exercise and it's one that tends to be applied exclusively to Islam and not across the board in an equal opportunity anti-religion way.
Is there a spectrum of motivations for terrorism?
31:00 —
Kyle responds — but some religious ideas are purely ideologically evil — Wahhabism is prior to imperialism so we cannot blame the West in any way for that. It's a spectrum — on the one end we have many who are terrorists for "this worldly" grievances, but at the other end we have plenty who are raised in religious households and taught that they should kill others because they are evil… Asks Glenn if he agrees there is such a spectrum.

32:00 —
Glenn responds that no-one would dispute that there are those who are primarily if not entirely by religious beliefs — e.g. those who shoot apostates or a girl going to school — these acts are religious in nature and not geo-political… but many also say they are doing it for reasons we can recognize as rational geopolitical reasons. — Not justified but it does mean there is a cause and effect you can trace.
— We know what happens when foreigners bring violence into your homes since we saw how the US responded to this in 9/11 – with fifteen years of war in response. Such a reaction is what we ought to expect. Refers to Pentagon studies confirming this as the motive for terrorism.
34:50 —
Is the violence against us because of religious ideology (they hate us because of our freedoms) or for geopolitical reasons? — Rumsfeld commissioned the Rand Corp in 2003/4 to answer this question. The answer was the latter — it was because of our policies.
Why do you fight with these guys? I like you both
44:30–
Glenn Greenwald could not understand for so long how people could say they agreed with him AND with Harris, Dawkins etc when Glenn sees those people as contributing to an agenda he has spent his life opposing. People who liked reading Harris and Dawkins tell him they could not understand how Glenn could fight with Dawkins, Harris and would say they are fans of both GG and them….
GG thinks Dawkins etc are contributing to an agenda he has dedicated his life to opposing.
The more he thinks about it the more he does understand it — He compares the situation in the 1980s — growing up gay at a time when the dominant political movement of the time was the Moral Majority. It was the era of Pat Robertson and Jerry Fallwell. At that time left-wing politics and progressive values were understandably about opposing religion and especially organized religion. So can understand how one who is of the left and is anti-imperialist etc also rails against the organized religions that had been oppressing them. 
At this point the discussion moves to focus in particular on Sam Harris — see Sam Harris: Intellectual Coward or Misrepresented Victim?
The following two tabs change content below.
Neil Godfrey
Neil is the author of this post. To read more about Neil, see our
About page.
Latest posts by Neil Godfrey (see all)
---
If you enjoyed this post, please consider donating to Vridar. Thanks!
---