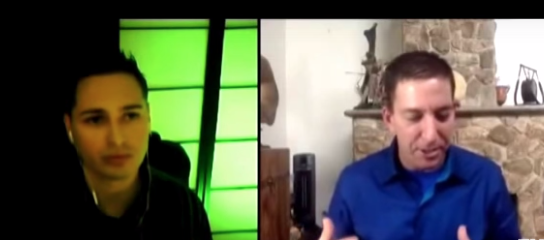 The following are my notes from the the video of my previous post. I have pulled out just the section discussing Sam Harris and will post the remainder later (after listening to Kyle Kulinski's earlier video "cease-fire".)
This discussion goes to the heart of the controversy over Sam Harris: why so many of his supporters insist that he has been misrepresented, lied about, slandered — that all he ever means is something quite ordinary and uncontroversial . . . . So why, then, is he so often "misunderstood"?
The minutes/seconds markers are approximate. Unless otherwise indicated the coloured indented quotations are by Glenn Greenwald. Uncoloured text is paraphrase.
46:55
"And I do think Sam Harris is a uniquely kind of inflammatory figure for a whole variety of different reasons in a way say that Richard Dawkins or even Christopher Hitchens aren't and weren't"
47:25
"I've never encountered in my entire life a public figure who immediately brands any of their critics as being not just wrong but [cannot catch his words] liars. It's almost impossible to criticize Sam Harris without him claiming that you're wrong or mistaken but that you're viciously smearing and lying about what it is he's saying — in a way Christopher Hitchens never did or that Richard Dawkins doesn't do."
[My own comment: Amen. This observation also explains why some of Harris's defenders are so offended by any criticism of Harris and likewise accuse "us" of "misrepresenting" and "lying" about Harris. — And this is exactly the problem we have experienced from the followers of Acharya S/DM Murdock, too.]
49:00
Kyle Kulinski says Sam Harris seems to be becoming more rational. At first he sounded like he was in favour of racial profiling and people said "Hey! What?" but then he said "All I meant was…." — his hedges make his arguments a lot less bad…. Continue reading "Sam Harris: Intellectual Coward or Misrepresented Victim?"