There is no need, when I have found the source, to follow the streams
(John Bolland in
Acta Sanctorum
1845: vol. 1, xx). — cited by Henige (2005)
.
In fact, the historiography of historical Jesus scholars is eclectic and often unconscious or uninformed of a specific historiography.
(McKnight 2005, p.16)
.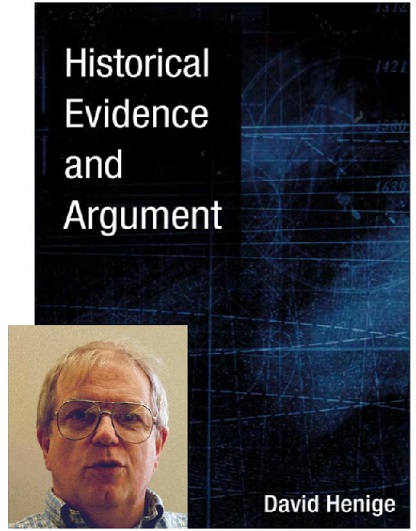 In my recent post Comparing the sources for Caesar and Jesus I referred to Historical Evidence and Argument (2005) by the historian David Henige. It contains an excellent chapter on the problems historians face with various kinds of source materials. It's the sort of work not a few theologians who regard themselves as historians yet who have had little formal training in history beyond their field of biblical studies would do well to read. As for the rest of us, it can help clarify our understanding of the sources that lie behind the stories and arguments we read about the origins of Christianity.
Sources are commonly said to fall into two types. (Henige discusses more than two but I focus here on the main ones.)
1. Primary sources
Confusion sometimes arises depending on whether the historian is referring to "absolute" or "relative" primary sources.
The latter approach [i.e. primary in the relative sense] allows considerably more latitude, perhaps too much, in that whichever sources we have that are — apparently — closest to the events we are interested in are duly termed "primary," even though they might be separated by centuries from these events. By this way of thinking, historians would always have access to something called "primary" because each historian can define the term idiosyncratically. (Henige 2005: 43)
What is meant by primary in the "absolute" sense?
Leopold von Ranke, and before him John Lingard, held a more stringent view; only a source that was at least "contemporary" can justly be considered primary.1 This sounds reasonable and would help provide consistency . . . (pp. 43-44)
The footnote is to the following: Continue reading "Understanding Historical Sources: Primary, Secondary and Questions of Authenticity"