When I started writing for Vridar, Neil pointed out that in one of my book references I had linked to a Google Books page. He said he preferred to use LibraryThing instead. I grumbled to myself, but dutifully created an account and complied with his request.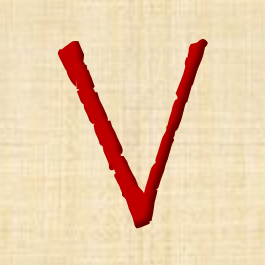 Why are we here?
Eventually, I came to understand that he wasn't making an arbitrary demand. Vridar doesn't funnel people to Amazon hoping to collect a small fee. We don't show ads — at least not deliberately. From LibraryThing, you can go to whichever online store you want. We don't make that choice for you.
We're not looking for Vridar generate income, even if it's just to break even. Sometime back, when a certain fool nuked our blog and forced us to move to a different host, we deliberately chose a "dot-org" address to show that we mean business, or rather that we don't mean business. We stand instead for the free and open flow of ideas.
But if that "free and open flow" means anything at all, then you need to know that we aren't motivated by something else. You should know, for example, that we don't take kickbacks for reviewing books or for linking to somebody else's site. Nor will you ever see us block links to other biblioblogs, even when they routinely block us and assiduously pretend that we don't exist. There are blogs out there whose moderators routinely delete or heavily edit Neil's comments. We won't do that here.
No adverts here
Recently, I received an email that was part of a PR campaign for celebrating 50th anniversary of the New International Version (NIV). This translation of the Bible began with a meeting of the Committee on Bible Translation (CBT) back in 1965. The lady who wrote the form letter encouraged us to share certain stories with our readers to help or enlighten them. Obviously, the PR firm who got our email addresses hadn't read the countless times in posts wherein we've slammed the NIV as one of the worst English translations available, if you care about what the text actually says. She wrote: Continue reading "What Is Vridar?"