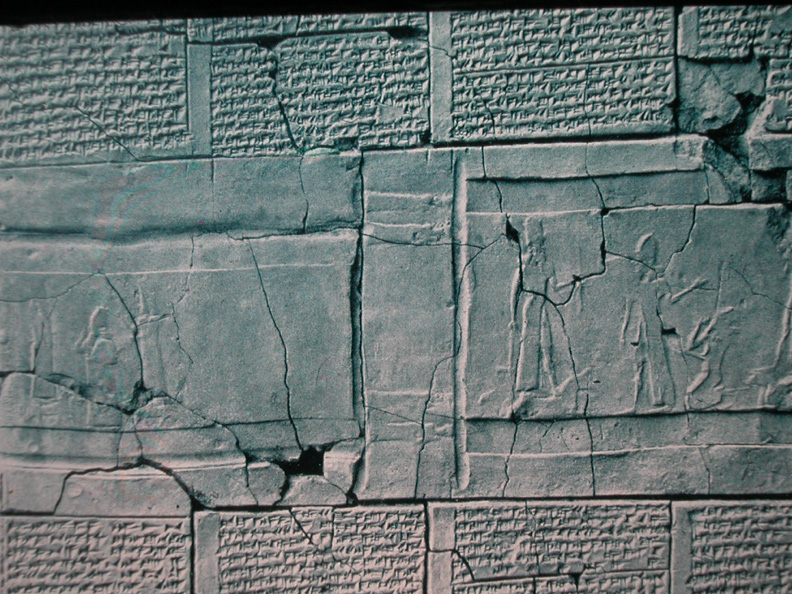 I am overviewing only one chapter in The Bad Jesus: The Ethics of New Testament Ethics. There is much more to Hector Avalos's critique. Some of the points I touch on here are elaborated more fully in subsequent chapters. (I am looking forward to catching up with those subsequent chapters though I probably won't be able to post on them individually. See my earlier post for a list of the topics covered. Note that Avalos's chapter 3 concerning Jesus' command to hate has been raised in part in earlier publications and touched on in my 2010 post The Dark Side of Jesus: His call to hate one's family to be his disciple: note also the more extensive depth in which this theme is tackled in the contents of The Bad Jesus.)
The most striking point for me about Avalos's analysis of the concept of love as found in the Bible is his explanation of how it pertains more to an antiquated master-slave/lord-vassal relationship (or to use Thomas L. Thompson's metaphor, a Mafia Godfather family relationship).
Far from being mutual or self-less, agape [=love]may describe behavior that entails violence, not to mention other hierarchical behaviors. Part of the reason for the change [towards the realization of this lord-vassal context of love] is that previous scholars had been too eager to divorce the New Testament use of agape from corresponding words and concepts in the Hebrew Bible. After all, Christianity was often thought to be bringing something radically new.

The word 'love' often designates the attitude and set of behaviors that a Lord expects from his vassal in the ancient Near East. (p. 39, my bolding in all quotations)
Avalos gives us a glimpse of an ancient Assyrian "treaty" (seventh century BCE) with a subject king:
(You swear) that you will love Ashurbanipal, the crown prince, son of Esarhaddon, king of Assyria, your lord as (you do) yourselves. (See Wiseman, "The Vassal Treaties of Esarhaddon")
The full treaties are of interest beyond the snippets quoted by Avalos. Notice below how the obligations they contain sound so very much like both the directives of the Bible's "loving God" as well as "ideal love" in our sense of the word — if only they were not part of the master-slave "contract":
You will not seek any other king or any other lord . . .

(You swear) that you . . . will die (for your lord). You will seek to do for him that which is good. That you will not do to him (anything which) is not good. . . .

(You swear) that you will love Ashurbanipal, the crown prince, son of Esarhaddon, king of Assyria, your lord as (you do) yourselves. That . . . you will not slander his brothers, his mother's sons. That you will not speak anything that is not good about them . . .

Avalos asks readers to compare these sorts of sentiments with others we find attributed to Jesus. Disciples are to love God more than themselves, to die for Him, to have no other loyalties apart from their devotion to their Lord — to the extent of hating all prior loyalties such as parents — and, of course, to speak no evil. And curses are pronounced upon those who disobey just as they were threatened against the Assyrian vassals.
A very influential 1963 article by William Moran, "The Ancient Near Eastern Background of the Love of God in Deuteronomy" (CBQ 25.1 1963 pp. 77-87) is important for Avalos's argument. I quote sections from that article directly:
Love in Deuteronomy is a love that can be commanded. It is also a love intimately related to fear and reverence. Above all, it is a love which must be expressed in loyalty, in service, and in unqualified obedience to the demands of the Law. For to love God is, in answer to a unique claim (6:4), to be loyal to him (11:1, 22; 30:20), to walk in his ways (10:12.; 11:22; 19:9; 30:16), to keep his commandments (10:12; 11:1,22; 19:9), to do them (11:22; 19:9), to heed them or his voice (11:13; 30:16), to serve him (10:12.; 11:1,13). It is, in brief, a love defined by and pledged in the covenant — a covenantal love.
Moran pointed towards implications this has for the teachings of Jesus in the gospels:
If . . . the old sovereign-vassal terminology of love is as relevant as we think it is, then what a history lies behind the Christian test of true agape — "If you love me, keep my commandments"!
I have also tracked down another important article for Avalos, "The Personal is Political: Covenental and Affectionate Love ['AHEB, 'AHABA] in the Hebrew Bible" by Susan Ackerman, (Vetus Testamentus, 52, 4 (Oct 2002). pp. 437-458). Building on Moran's insights, Ackerman concludes that the Hebrew Bible's words for "love" (both verb and noun forms, and that are translated by the Greek "agape" — the form of love that supposedly indicates the higher form of spiritual or godly love in the New Testament) virtually always point to an unequal power relationship. Love is primarily what the superior gives to the inferior. Example: Jacob loves Rachel but Rachel is nowhere said to love Jacob, and this is true of most male-female relationships. Parents love children, but children are not said to love parents. The exception in the Book of Jeremiah is where the people love various gods, yet this is understood to be a satirical reversal of the norm, a mockery of the inversion of what the power relationships should be.
Avalos concurs to a point but raises a question. Moran had shown that it was normally the inferior party that owed love to the superior in a covenant partnership. So why does the Hebrew Bible speak so regularly of the dominant party, not the lesser, doing the "loving"? Avalos answers:
I believe that this puzzle can be solved if we add one more element to this hierarchical and political view of love. The element is individual privileging. Love functions as a manner to express status differences in which a superior party selects an object of love, who can only return gratitude, affection and service in return. Inferior parties cannot or do not select their superiors, masters or parents.

The idea that the superior party selects the inferior one is repeatedly found in the Hebrew Bible, as in Deut. 7:6. . . . This selection can be acknowledged as simply arbitrary: 'As it is written, "Jacob I loved, but Esau I hated"' (Rom. 9:13). (p. 41)
I think Avalos may be correct. At least, this view seems to me to cohere with a similar explanation of covenantal relationships I have read by Thomas L. Thompson.
Nor does Jesus come to relax this hierarchical and commanded-debt form of "love". Quoting Anders Nygren, Agape and Eros, (translated by Philip Watson),
But the love of man for God of which the New Testament speaks is of quite a different stamp. It means whole-hearted surrender to God, whereby man becomes God's willing slave, content to be at His disposal, having entire trust and confidence in Him, and desiring only that His will be done. 
That's not the warmly affectionate feeling of love that wafts through My Sweet Lord. It is, however, the foundation of a religion that potentially enables serious followers of the command to do literally anything in the name of that God .
There is much more in this chapter — the relationship between love and violence in Jesus' teaching and example, the self-interested nature of the ethic, and more — but I think I have covered enough to give readers an idea of the sort of gems they can expect to find in Hector Avalos's latest book.
The following two tabs change content below.
Neil Godfrey
Neil is the author of this post. To read more about Neil, see our
About page.
Latest posts by Neil Godfrey (see all)
---
If you enjoyed this post, please consider donating to Vridar. Thanks!
---