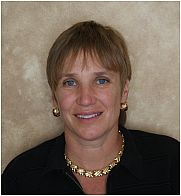 Valerie Tarico has been at it again:
And the good five are?
1. No first century secular evidence whatsoever exists to support the actuality of Yeshua ben Yosef. . . .
Actually I think using the Jewish form of the name began among historical Jesus scholars who were attempting to recreate some distinctive "Jewishness" of the historical figure. On the other hand, the Greek form "Jesus" has its own unique message: See
Gospel Puns on the Name Above All Names
Creativity with the Name of Jesus the Healer in the Gospel of Mark
2. The earliest New Testament writers seem ignorant of the details of Jesus' life, which become more crystalized in later texts.
3. Even the New Testament stories don't claim to be first-hand accounts.
4. The gospels, our only accounts of a historical Jesus, contradict each other.
5. Modern scholars who claim to have uncovered the real historical Jesus depict wildly different persons.
The following two tabs change content below.
Neil Godfrey
Neil is the author of this post. To read more about Neil, see our
About page.
Latest posts by Neil Godfrey (see all)
---
If you enjoyed this post, please consider donating to Vridar. Thanks!
---