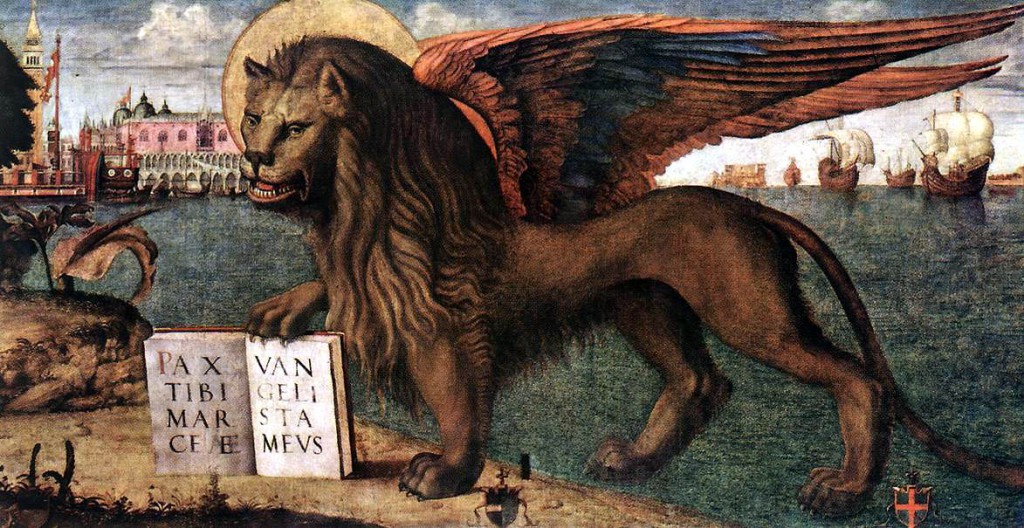 I recently completed Michael J. Kok's exploration of why the Gospel of Mark came to be associated with the apostle Peter and included in our canon despite appearing at first glance to be little more than a synopsis of the other gospels and little used by the early church according to the extant records, and despite having a "questionable past" among the "heretics". His book, The Gospel on the Margins: the Reception of Mark in the Second Century, is a published version of his PhD thesis.
When I first read the Gospel of Mark I was stunned. I was a devout young Christian attending the local Methodist church and had decided to read the four gospels in sequence for the first time. I had a nifty paperback new English translation of them that made the project appealing for a young teenager. The Gospel of Matthew was pretty much as I had expected. But the Gospel of Mark left me confused. It was not light. It was dark. Foreboding. Nothing like Matthew at all and nothing in my Sunday school classes had prepared me for it. Lucky Luke came next and restored my image of an approachable and compassionate Jesus with a loyal following with whom I could identify.
Fast forward many years and I am no longer a Christian but I have chosen to follow through my earlier interest in the Bible and now enjoy learning what I can about its origins from a historical perspective. One thing I have learned is that the Gospel of Mark appears to have been cited very rarely in the early literature of the Church Fathers. The Gospel of Matthew appears most frequently. However, most scholars have concluded that Mark was the earliest gospel that was written. Matthew and Luke repeat — generally with subtle but significant modifications — large portions of it; many scholars also believe the Gospel of John was composed in some sort of dialogue with Mark and a little digging quickly shows us why they have come to this conclusion.
So if the Gospel of Mark does so easily disturb one immersed in orthodoxy and if it was so little used among the earliest Fathers then why was it copied with revisions by later evangelists and even incorporated into our New Testament canon?
Recall some of its "strange" features: 
Jesus suddenly appears without any background explanation as to where he has come from, or why. Immediately after his baptism he is declared to be a son of God as he is possessed by a spirit that drives him into a wilderness. There he dwells with wild beasts and contends with the devil. Angels come to his rescue. That sets the pace for the remainder of the gospel: Jesus is swept from one dark crossroads to another in rapid succession until he vanishes as mysteriously as he entered. When he enters Capernaum demons cry out in his presence, also declaring him to be the Holy One sent from God, and they horribly convulse the persons they possess as Jesus drives them out. Jesus confuses those around him. The look for him and when they find him he tells them he must leave straight away. He enters into more confrontations with demons and with scribes and Pharisees from Jerusalem. When he confronts and defeats a particularly vicious legion of demons across the "sea" the whole region is in fear of him and beg him to leave. When he teaches his followers he makes it clear he speaks in riddles to keep them in darkness. Even when he explains his teaching to his disciples they fail to understand and are forever at cross purposes to his will. He even calls their leader Satan. Meanwhile he himself is transfigured into an unearthly appearance and once again a heavenly voice declares him to be the Son of God. When his disciples are in fear for their lives at sea Jesus miraculously walks on water but proceeds to bypass them completely until they scream out for him. Nonetheless his disciples swear they will never leave him even when commanded to take up their crosses and follow him; but they do flee in the night and in their places strangers and criminals are compelled to bear their crosses. After his death at the time the sun is covered in darkness, when he finally released his final breath (or spirit?) with a great shout, his body is entombed but then vanishes. A mysterious young man tells his women followers to go to Galilee with the other disciples to see him but they run away in great fear and say nothing to anyone.
What can a narrative like this be all about? Such a story invites studies like John Carroll's The Existential Jesus. An unprepared reader (certainly one who has not yet learned to read Mark and smooth out its stark strange edges through the perspective of Matthew or Luke) concludes the gospel with some of the fear of the fleeing women. It's not an easy gospel to talk about. Jesus is as fearful and unfathomable as the ancient God who strikes dead even well-meaning followers who touch the sacred ark of the covenant.
The theological messages likewise defy orthodoxy. Is Jesus really declared to be the Son of God only at the moment the spirit possesses him after his baptism for the forgiveness of sins? Why does an early manuscript lead us to believe that Mark's Jesus was actually angry with the leper who begged to be healed? Are followers really healed by their own faith alone and not by that of Jesus? How can followers truly follow Jesus as he commands, giving away all their possessions and turning their backs on their families? What happened to the spirit at the time of his death?
It's a strange gospel indeed.
So I am always on the lookout for any further insights into the history of this gospel and how it came to be a part of our canon.
Enter Michael Kok's The Gospel on the Margins: the Reception of Mark in the Second Century. 
That elusive (apparently early second century) Papias whose writings on Mark we know from Eusebius is called in as the first witness. Kok examines the various claims and traditions about this gospel and its author made by Papias and found in the early records (e.g. Irenaeus, Clement) and suggests that some of these arose out of early attempts by "orthodoxy" tame Mark, to make it acceptable.
For example, Papias is said to have excused certain deficiencies in Mark's gospel by claiming that their author wrote everything down as he remembered it all from Peter's teachings. This does not really describe the Gospel of Mark as we know it, however, and I don't recall if Kok ever discussed that anomaly in any depth. No-one would ever suspect it is a jumbled mess of chronological gaffes. Matthew and Luke did not change too much of its sequence, after all. This makes me wonder if Papias had ever even read the gospel and was relying upon hearsay. Either that, or the gospel he knew looked significantly different from the one that has come down to us. The point I took away from Kok's argument, however, is that such an excuse or story arose as part of an early attempt to give some respectability to this gospel. Excuses were needed to justify its inclusion in what became the canon.
Other stories proliferated: Peter did not bother to check the gospel after it was composed by his secretary; Mark wrote it only after Peter had died and was unable to cross-check the details; Mark's fingers were mutilated or short and this may have been a metaphorical way of backhandedly criticising or "explaining" the deficiencies in the gospel. Or was the text cut short for some reason thus leaving ambivalent details unexplained?
The main detail of these early stories was the role of Peter, says Kok. By associating the gospel with the chief apostle all its sins could be forgiven.
And what were those sins?
According to Irenaeus the gospel was known to have mixed with bad company in the past.
Irenaeus reveals that the students of Valentinus, Basilides, and Carpocrates were invested in Mark. Some of the recurrent texts in the debate, such as Mark 1:9-11; 10:17, or 15:34, seemed to some interpreters to distance the human Jesus from the divinity and support a separationist Christology where the celestial entity possessed Jesus at the baptism and vacated the premises at the crucifixion.

Another way to bypass the paradox of how a divine being could suffer was to disallow that Jesus died at all by substituting Simon of Cyrene in his place. [A strictly literal reading of Mark makes it technically possible to interpret the narrative as indicating Simon of Cyrene took the place of Jesus on the cross.– my note]

Groups legitimated their elucidation of the Jesus tradition by equating it with the hidden gnosis or "mystery" that Jesus imparted to his disciples.Other esoteric themes in Mark could perform this function as well. [Mark speaks of the "mystery" of the kingdom of God and the apparent modern discovery of a "Secret Gospel of Mark" increases the possibility in the eyes of a few scholars that our Gospel of Mark was meant as an introduction to deeper secrets. — my note]

Finally, some Alexandrians took the injunction to voluntary poverty in Mark 10:17-21 too literally and Clement had to neutralize this through his allegorizing and moralizing exegesis.

In the end, Mark was too dangerous to be left in the wrong hands. (p. 285 — my formatting)
Bringing the lost gospel into Peter's fold was not sufficient, however.
As mentioned above, other evangelists had to change it. Matthew rewrote the baptism of Jesus and the descent of the Holy Spirit so that Jesus was not being baptized for the forgiveness of any sins but rather because "it was the right thing to do". The motions set the example even though there was no need for any spiritual cleansing. Moreover, the spirit did not fall down from heaven into Jesus, possessing him and driving him to do anything. It gently glided down upon him and presumably sat on his head like a pigeon on a statue. The preceding birth narrative explained unambiguously who this man Jesus really was from the outset. I have written several other posts here pointing to the differences between Mark and the other gospels and demonstrating a theological motive behind the changes.
Not that the Gospel of Mark was the only gospel tainted by questionable company. Irenaeus informs us that Matthew was the gospel of choice among the Ebionites (who believed Jesus was a man only, the biological son of Joseph); that Luke was the favourite among the Marcionites; and John was the beloved of the Valentinians. We are frustrated by having available only the very tips of icebergs here. So much of the history we would love to know is lost. Some scholars (or at least one I have read) suggests that the Ebionites might well have been more gnostic than we have been led to believe; others suggest it was a proto-Luke that was actually embraced by the Marcionites and that our canonical Luke is a rewritten (sanitized) version of that; and see Roger Parvus's posts for interesting possibilities for the Gospel of John. The "proto-orthodox" Fathers appear to have been interested in creating creating genealogical lines of succession back to the twelve apostles and Jerusalem and "catholicizing" the church by "baptizing" and revising a range of texts all for the purpose of establishing a legitimacy in their struggles with rival Christians.
But if the Gospel of Mark was not the only tainted gospel of the synoptics it was certainly the most in need of redemption.
Unfortunately we are still left in the dark about the origins of this gospel. Kok refers to it as a narrative of Jesus' life, a "bios". That's a widespread view but one I find difficult to embrace without reservation. The narrative strikes me as far too redolent of symbolism, metaphors, mysteries, puns, unnatural events, to be truly a 'life'. Character and crowds come and go according to theological demands; settings change from house to wilderness, from Galilee to gentile territory and Judea, with thinly veiled theological associations; names of both persons and places bear a striking correspondence to plot developments. Again this is a topic I won't repeat here since I've posted on it very often in the past here and at vridar.info.
A "life" narrative of Jesus begins with Matthew and Luke. They transform Mark into a form of ancient biography as I understand the genre.
This segues into mentioning a new book I must read before I post anything more on the question of Mark's genre: The Art of Biography in Antiquity by Tomas Hägg. It's an expensive one, unfortunately, so I hope I can access it via the Darwin library's interlibrary loan service.
Another view I am patiently waiting to read is Roger Parvus's discussion of further details of his Simonian origin thesis. I suspect that could open up a whole new pathway to explore the gospel's association with Simon Peter.
Kok has outlined his thesis at Bible and Interpretation. See Why Did the Gospel of Mark Survive?
The following two tabs change content below.
Neil Godfrey
Neil is the author of this post. To read more about Neil, see our
About page.
Latest posts by Neil Godfrey (see all)
---
If you enjoyed this post, please consider donating to Vridar. Thanks!
---