No scholar employed by a major university doubts Jesus existed.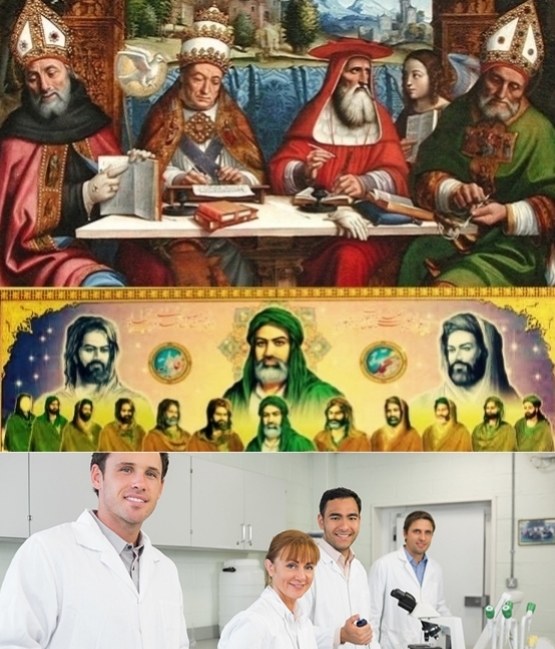 One sometimes reads a claim like this by a theologian or bible scholar although generally they will more modestly say only that no scholar employed by a theology or biblical studies department holds this view.
How should we evaluate such a claim?
The intention behind the claim is to persuade us to accept the authority of biblical scholarship in the same way we might accept the authoritative claims of scientists, engineers or doctors.
But the difference should be obvious to all. The sciences are about universal physical facts; biblical studies are a culturally limited and ideological area of interest.
What if we were to read an Islamic scholar saying no scholar of the Koran or Islam at a reputable university believes Jesus was crucified or doubts Mohammad rose to heaven on a flying horse?
Look, also, at the Who's Who table to see who in relatively recent years have confessed to doubts about the most fundamental claim of biblical scholarship. Highly respected linguists, philosophers and scientists as well as a broad range of literature scholars, psychologists, engineers are on the list.
These are people who do know how to evaluate claims and are not going to be fobbed off with authoritative declarations about what "bible scholars believe". These are not people who are somehow perverse eccentrics who are just as likely to be found wondering if Young Earth Creationists are right after all.
People know biblical scholarship does not hold the same universal authoritative status as the medical sciences. It is not hard to find scholars in the sciences even mocking the whole discipline of theology for its ill-informed pretensions to accommodation with evolution.
All authority should be held accountable and welcome challenges if it is to validly justify itself.


Everyone knows the study of the bible is far more of an ideological interest than are the sciences. There is no doubt that most scholars who have taken up biblical studies do so out of a personal religious interest. Most are Christians, liberal or conservative.
The token atheists in their ranks for most part acknowledge that they were once believers and that is why they took up their studies. Others who claim to be atheists or agnostics are very often quiet publicly about their past interests so we can only wonder. Past interest is clearly very important in the eyes of a good number of these scholars as we can see from the way some of them are quick to accuse peers like Robert Price (and even Bart Ehrman) of embracing their critical views as a reaction against past fundamentalism. On the other hand no atheists are faulted for the possibility that they continues to believe elements of their old fundamentalist faith in order to cling to some relics of their past and not admit they were totally wrong about everything.
I only know of one prominent bible scholar who had no religious background at all and took up his studies for purely intellectual interests. I'm sure there must be others but surely they are very few. And one thing he and other scholars agree on, both atheists and believers, is the nature of the ideological domination of biblical studies.
But don't get me wrong.
I enjoy reading a wide range of scholarly works related to the origins of the Bible and Christianity. (Lest you think I'm obsessed I should point out that I enjoy reading on many other topics: in the last couple of months I have also read works on cosmology, evolution, and Chinese history among others.) The main reason I wanted to start this blog years ago was to share some of the interesting things I was reading about biblical studies that I thought many others would likewise find interesting and informative.
The more one reads the more one's critical skills are honed. One book never has the final word on any topic. One becomes increasingly aware of the biases and assumptions of the different authors. That doesn't mean we throw their work in the bin but it does mean we can better evaluate their arguments and learn in the process.
But sometimes one finds a bible scholar making a declaration of authority for his/her entire academic guild that strikes me as blind hubris.
The following two tabs change content below.
Neil Godfrey
Neil is the author of this post. To read more about Neil, see our
About page.
Latest posts by Neil Godfrey (see all)
---
If you enjoyed this post, please consider donating to Vridar. Thanks!
---