Not only Christian apologists but even some respected academic historians argue that Christianity had nothing to do with Nazism and that the Holocaust was inspired by atheistic, non-Christian ideologies. Not so, argues Hector Avalos, in Fighting Words: The Origins of Religious Violence:
In fact, we shall argue that the Holocaust has its roots in biblical traditions that advocate genocide. (Kindle loc. 4093)
Avalos surveys the range of published viewpoints that argue Hitler and Nazism were driven by atheistic, anti-Christian and pro-evolutionary agendas but writes that
the main theoreticians [among Nazi ideologues] saw themselves as religious. (loc. 4158)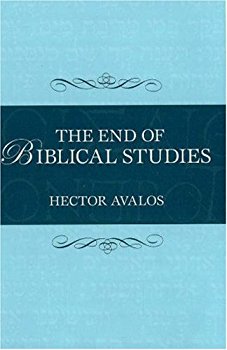 Hector Avalos is already renowned/notorious for The End of Biblical Studies. There he argued that the biblical texts are without any relevance today, or at least are no more relevant than any other writings from ancient times. Scholars who attempt to argue for the moral relevance of the Bible in today's world, Avalos argues, do so by tendentiously re-interpreting selected passages out of their original contexts and arbitrarily downplaying passages that contradict their claims. Theoretically, Avalos reasons, one could take Hitler's Mein Kampf and likewise focus on the good passages in it and insist they over-ride the bad ones, and that the negative passages should be interpreted symbolically and through the good sentiments we read into the better passages. No-one would attempt to justify the relevance of Mein Kampf by such a method. Yet Avalos points out that that's the way scholars justify the relevance of the Bible in today's world.
This post is based on another work by Avalos, Fighting Words, in which he analyses the way religious beliefs can and do contribute to violence. The full thesis is something I will address in a future post. Here I look at just one controversial point made in that book.
Avalos does not deny that Nazism drew upon scientific ideas of its day. But it can also be concluded that these scientific notions of race were extras added to ideas that had a deeper cultural heritage, in particular as they found expression in the holy book of Christianity. A modern and prominent theorist of race, Milford Wolpoff, traces modern ideas of racism right back to Platonic ideas of "essentialism".
Ernst Haeckel
Ernst Haeckel (1834-1913) was perhaps the most influential of evolutionary theorists and writers at the turn of the twentieth century; his views were widely embraced with his book, The Riddle of the World (Die Welträtsel) having sold 100,000 copies before the turn of the century. Haeckel popularized the idea that different human races each evolved from different species of ape-men. Exterminations and exploitation of lesser races by superior ones was considered the inevitable consequence of Darwinism. The Nazi Party's publications cited Haeckel frequently.
At the same time, Hitler saw racism as compatible with religion, as do many biblical authors. Even Haeckel, who is often maligned for supposedly introducing scientific grounds for genocide, saw himself as simply reexpressing biblical concepts in scientific language.

Note, for example, Haeckel's comments on his vision of Utopia:

"The future morality, free from all religious dogma, and grounded in a clear knowledge of nature's law, teaches us the ancient wisdom of the Golden Rule … through the words of the Gospel: 'Love your neighbor as yourself.'"

As in Christian and Jewish texts, "your neighbor" originally meant a fellow member of your in-group. Thus, Haeckel's interpretation of "neighbor," even if exegetically flawed, was based on the same concept of insider and outsider that is present in the earlier religions.
Avalos likens the Nazis to the "scientific creationists" of their day:
So from Haeckel to Hitler, Nazis did not see themselves as opposing biblical principles so much as they thought that modern science could be used to support, purify, and update those biblical principles. Nazis were often more like the scientific creationists of today who believe their pseudoscience supports the Bible. (loc. 4290-4297)
Jörg Lanz von Liebenfels & Theozoology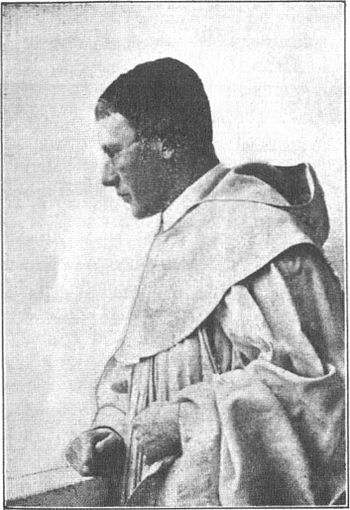 Lanz von Liebenfels (1874-1954), for a time a Cistercian monk, was inspired by new archaeological finds for the Assyrian empire and new discoveries of primate and dinosaur fossils. With an extensive knowledge of Hebrew and Near Eastern languages he combined these interests with Bible narratives to formulate a theory he published in Theozoology, 1905.
This work indicated that lower orders of a human species (ape-men, Neanderthals. . .) were the product of Eve and the serpent as suggested in Genesis 3. I leave it to interested readers to follow the above link to learn more of the bizarre details. The Bible is said to express special disgust for certain races through animalistic descriptions. So Esau is said to be "hairy" (Genesis 27:11), and of his descendants, the Edomites, while Psalm 137:9 gloats:
Happy shall they be who take your little ones and dash them against the rock!
"Lanz's characterization of Jews and non-Germans was not that different from characterizations of Jews in many Islamic traditions. Well-known in Islam is the tradition that God turned the Jews into apes because of idolatry (Sura 2:65). . . . Likewise, Ibn Hisham's biography of Muhammad, relates an episode in which Muhammad speaks of how God made . . . some of the Hebrews into "apes" . . . for their sins."
.
"Ilse Lichtenstadter has traced this idea of devolving into apes to the Jewish Talmud. In Sanhedrin 109b , we find the curious story of what happened to [groups who were dispersed after the attempt to build the Tower of Babel. . . One group] was turned into apes (kophim).In short, Jewish exegetical traditions acknowledged the existence of inferior and bestial races."
"Likening people deemed inferior or "outsiders" to apes [can be traced back to] the third millennium BCE. A Sumerian text [describes Gutians having] canine intelligence and apes' features."
Lanz argued that this sort of hatred is only explicable if the victims are the products of "bestial miscegenations". Such beast-men are notorious for their perverted sexual habits; they were the same as inhabited Sodom.
Jews and non-Germans (non-Aryans) generally were from these ape-men/neanderthal type creatures. There was a constant, cosmic struggle between these "beast-creatures" and the "pure Aryan stock". The solution and the only sure way to avoid catastrophe for the blond German race was to castrate and sterilize young Jewish "good-for-nothings".
Lanz's racist ideology found support in "at least one hundred biblical references" compared with "only a handful of references to scientific works on anthropology and paleontology." His reading of the Bible was certainly tendentious, but it is equally true that he did find in the Bible bestial descriptions of unfavoured races.
In fact, the Bible was certainly the first great popularizer of racist descriptions of the other in the ancient Near East. Despite the fact that we find depictions of enemies in bestial terms, Jerrold S. Cooper observes that "Mesopotamian sources of all periods are surprisingly free of racist ideology." (The Curse of Agade, pp. 56-57) Peter Machinist also notes that "nowhere in Mesopotamian literature is there anything like a systematic ethnography of a foreign group or a treatise on Mesopotamian national character." . . . It is not until the Bible comes on the scene, therefore, that we truly have a consistent and persistent authority for racism in Western civilization. (loc. 4193)
Alfred Rosenberg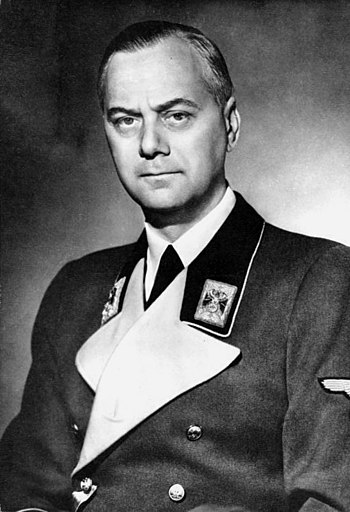 Alfred Rosenberg was, Avalos informs us, "a premier theorist of race in Nazi Germany". His book, The Myth of the Twentieth Century: An Assessment of the Psychical-Spiritual Struggle of our Time, sold around half a million copies between 1930 and 1936, being "second only to Hitler's Mein Kampf in sales and reputation." The Myth of the Twentieth Century "is replete with biblical quotations."
Rosenberg has sometimes been accused of being anti-Christian, but in fact was apparently opposed to organized "Christendom" that had departed from the true teachings of Jesus.
Rosenberg sought to purify Christianity by going back to its Nordic roots. In this he was supported by the well-known biblical scholar Ernest Renan (1823-1892). Thus, Rosenberg did not repudiate Christianity insomuch as he thought he was following the true and original teachings of Christ. (loc. 4202)
Rosenberg believed that the sacrificial death of Jesus was a "Jewish corruption" of true Christianity and that it was the life of Jesus that was the meaningful exemplar for Germans. One should love one's race; later this teaching was corrupted to mean some universal love for all. Rosenberg praised the second century Marcion for his rejection of the Old Testament. The Gospel of John, Rosenberg taught, expressed the truly "aristocratic spirit" of Christ and "strove against the collective bastardization, orientalization and Judaization of Christianity."
Indeed, Rosenberg syncretized Christian concepts found in the New Testament with Germanic myths, as well as myths of his own creation or adaptation.
Rosenberg described his views as a form of "positive Christianity (positive Christentum), as opposed to the one represented by the Asiatic clergy."
I mentioned above that Rosenberg relied heavily on biblical passages. He agreed with biblical scholars, including Jewish ones, who understood that the command to "thou shalt not take advantage of thy neighbour" in Leviticus 25:17 really refers to fellow Hebrews and not to everyone.
He understood that the Bible did indeed stress the necessity of genealogical purity. Genesis 24:3-4 teaches us that Abraham insisted on marrying into the right blood-line. The Bible was used to demonstrate the immorality of interracial marriage and in passages like Deuteronomy 23:3-6 laws were leveled against offering assistance to other ethnic groups.
The Bible also introduces the idea of the killing of certain groups because of their physical attributes. In 2 Samuel 8:2 David does just this: he kills the strongest of his captives and spares the weakest who would pose less threat in the future. The latter become slaves. David was thus deliberately genetically weakening (in terms of physical strength and stature) the race of Moabites.
In sum, Lanz and Rosenberg illustrate that there was a long tradition, traceable to Muslim, Hebrew, and Near Eastern sources, that saw groups of people as being inferior or meriting violence on the basis of genealogical identity. All of these sources posited the existence of bestial races who posed a danger to the privileged group. (loc. 4221)
Mein Kampf and Race
What of Hitler's own views of race? First thing Hector Avalos points out is that any reading of Hitler's book, Mein Kampf, shows us that Hitler was not an atheist. Hitler wrote:
Hence today I believe that I am acting in accordance with the will of the Almighty Creator; by defending myself against the Jew, I am fighting for the work of the Lord.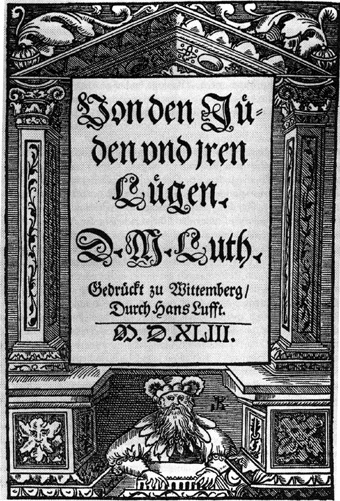 Hitler also saw Protestantism as an ally of German nationalism:
Protestantism as such is a better defender of the interests of Germanism, insofar as this is grounded in its genesis and later tradition.
He also claimed Martin Luther was one of his heroes.
For Hitler, race was a matter of blood. It was all important to keep the blood "pure". For Hitler,
"Blood sin and desecration of the race are the original sin in this world and the end of a humanity which surrenders to it." Expressing a belief reminiscent of one found in Leviticus 17:11-14, Hitler exclaims that "in the blood alone resides the strength as well as the weakness of man." (loc. 4232)
Avalos sees it this way:
If we understand racism, then, as the idea that genealogical groupings determine rankings of rights and privileges, then biblical racism and Nazi racism are indeed parallel. (loc. 4243)
It All Began Long Before Darwin
As early as the second of first century BCE we find a writing testifying to an act of ethnic cleansing against the Jews because of health scares. Lysimachus wrote that the Jews were expelled from Egypt because they had leprosy. The claim is very probably unhistorical but what is noteworthy is that the author thought such an action conceivable and justifiable.
Ezra 9:1-2 expresses dismay that Jews had intermarried with non-Jews. Genealogical purity is clearly considered to be the express will of God. Ezra 9:11-12 carries the suggestion that "pollution" can be avoided by banning mixed marriages. Blood ties are stronger than family ties with the consequence that Ezra declared that such marriages invited the wrath of God and demanded that wives and children by "sent away" (Ezra 10:14, 3).
The Talmud interprets Genesis 4:10 (where God says he can hear the "bloods — (plural) — of Abel" crying from the ground) as indicating that descendants, genealogical lines, are identified by "blood". The plural is taken as referring to Abel's multiple would-have-been descendants.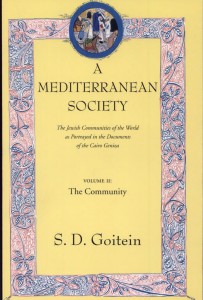 Similarly the "bonds of blood were stronger than the ties of marriage" among medieval Jews examined in a massive study by Samuel Goitein.
Spain, 1449, statutes were enacted to discriminate against Jews who, even though they had converted to Christianity, were nonetheless not Spaniards "by blood".
The archbishop of Toledo, Juan Martinez Siliceo, in 1547, proposed legislation based on limpieza de sangre — i.e. "cleanliness by blood" or "purity of blood".
Some of Hitler's specific terminology for "purity of the blood" (e.g. "Reinhaltung des Blutes") corresponds quite closely to the terminology applied against Jews in sixteenth-century Spain. Likewise, in Islam we find that blood is also believed to be the locus of genealogical relationships. Thus, one Hadith speaks of Allah making blood sacred . . . . Hitler, therefore, probably mirrors Christian or Islamic ideas more than Darwinian ones here. (loc. 4255)
Nazi laws forbidding marriage between Jews and Germans (the Nuremberg Laws)
are simply a continuance of Christian and biblical concepts. The marriage of Christians and Jews was already forbidden by the Council of Elvira in the fourth century.
When the Nazi's planned to place Jews in labour camps they were in fact reviving Martin Luther's seven point plan against the Jews.
Genocide Medicalized
The Hebrew Bible frequently speaks of foreign races in terms of "contamination". They represented a disease to be "cut off". See Deuteronomy 32:43 and Numbers 35:34.
Canaanites and Amalekites were to be entirely exterminated lest they corrupt and pollute the "pure" Israelites. Similarly Hitler feared that Jews would "seduce and contaminate Aryan women."
Biblical scholar and fundamentalist Gleason Archer has justified biblical genocide in his Encyclopedia of Bible Difficulties (available for $2.66 on amazon) again with medical terminology:
Just as a wise surgeon removes dangerous cancer from the patient's body by use of the scalpel so God employed the Israelites to remove such dangerous malignancies from human society. (p. 121)
For Avalos, it is possible to argue that Hitler hated Judaism not because Judaism taught a racist ideology, but because it was a racist ideology that proved itself very successful. The Jewish religion taught the superiority and distinctiveness of the Jewish race and thus preserved the Jews throughout their long history.
It is one of the most ingenious tricks that was ever devised, to make this [Jewish] state sail under the flag of 'religion,' thus assuring it of the tolerance which the Aryan is always ready to accord a religious creed. For actually, the Mosaic religion is nothing other than a doctrine for the preservation of the Jewish race.

For Hitler, therefore, the solution was to assert a racist ideology that would match and overcome the Jewish one. (loc. 4290)
Hitler was no different from many biblical authors who came to view racism as entirely compatible with religion.
Of course many today do not accept Hitler's or the Nazi views of the Bible but that makes little difference to reality. The fact is that the Bible is free to be interpreted in many diverse ways according to the cultural proclivities of the age or the personal preferences of individuals. No one way is any more verifiable than another.
The Supreme Tragic Irony
Nazi racism is a synthesis of modern pseudoscience and biblical concepts of ethnocentrism and genealogical purity. In many cases, biblical claims were misunderstood, and in other cases biblical claims in fact had a racist basis. In this regard, Nazi ideology is similar to creationist ideology, which believes that scientific findings support the biblical stories of Creation and the Flood. (loc. 4296)
Both the Hebrew Bible and Nazism have in common:
Commands for ethnic purity
Discouragement of interracial marriage
Foreigners viewed as contaminants
Genocide is a valid solution
A modern Jewish scholar, Jon Levenson, in "Is There a Counterpart in the Hebrew Bible to the New Testament Antisemitism" (published in the Journal of Ecumenical Studies 22, no. 2, 1985), concluded
Jews would do well to consider that the factors which impeded the banishment of Christian stereotypes are not quite without their counterparts in Judaism.
Avalos remarks on the "supreme tragic irony" of the Holocaust: it was a reversal of the very policy of racial extermination systematically promulgated in the Hebrew Bible.
Nazi ideology simply had better technology to do what biblical authors had said they would do to their enemies.
Hector Avalos concludes:
The bulk of the evidence indicates that Nazism was indeed a synthesis of Christian anti-Judaism, Israelite ethnocentrism, anti-Christian paganism, and pseudoscientific thinking. Religion was a necessary precursor to this synthesis. The reason the Jews were identified as a distinct group had predominantly religious rationales in European history. . . . Hitler saw himself as trying to counteract Hebrew racism, which he saw as the main counterpart and enemy of the German race. (loc. 4316)
Related articles
The following two tabs change content below.
Neil Godfrey
Neil is the author of this post. To read more about Neil, see our
About page.
Latest posts by Neil Godfrey (see all)
---
If you enjoyed this post, please consider donating to Vridar. Thanks!
---