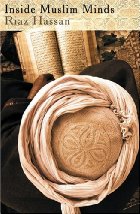 I was recently challenged over what some see as my defence of Islam and failure to condemn the many evils is apparently spawns — terrorism, honour killing, sexism, Sharia law, persecution of apostates, denial of free speech — and told I could easily do so without any fear of over-generalizing. I was surprised to find my recent posts being portrayed as a "defence of Islam", as an apparent attempt to whitewash the religion and to overlook its monstrosities.
What I have been seeking to do in most posts is to provide factual information from reliable sources in order to do my little bit to try to correct what I see as general public misconceptions about Muslims. Of course there is much that is reprehensible in the Muslim religion (as I have said) but my intent is to try to point out that the present wave of Islamophobia (see The Word's Origin and Meaning) is grounded in misinformed views about Islam, Muslims and Sharia law, as well as about terrorism and cultural heritage.
As an atheist I have no time, personally for any religious belief. Yet not too many years ago I found myself with the State leader of an Australian Muslim community inviting him to participate in a public information session so that anyone willing could hear and question first hand what Muslims believe about themselves and the world. My interest was then, as it is now, in public education and community harmony. (Around the same time I also found myself planning civil rights activism with leaders of the local Roman Catholic Church.)
The reference to honour killings in the challenge pulled me up with a start. I have always understood honour killings to be a horrific practice found among certain cultures (not religions) around the world: northern India (Hindu and Sikh), southern Europe and Latin America (Christian), Australian aboriginal desert tribes and probably a few other similar tribes around the world, and a cluster of Islamic countries (Pakistan in particular). So when I have from time to time heard of critics of Islam citing honour killings as one of the many sins of that religion per se I dismissed the criticism as ignorant or at best only partially informed. No-one that I know criticizes Christianity or Hinduism as being religions that inculcate the practice of honour killings because of the crimes found among their cultural subsets.
The following is based on what Australian Research Council Professorial Fellow and Emeritus Professor Riaz Hassan has to say about honour killings and Muslims in his book Inside Muslim Minds (pp. 200-208).
Honour killing is another ugly label that has come to be associated with Muslim countries. In Pakistan and other Muslim countries, prominent feminist organizations have taken up the cause to stop its occurrence.
Here Hassan singles out Shirkat Gah and Women Living Under Muslim Laws as the most vocal campaigners against the practice and responsible for well researched publications.

Shirkat Gah (SG) ("place of participation") has a strong web presence:

Women Living Under Muslim Laws similarly:
Hassan refers to UNICEF statements and the following are from my own search across UN publications:
'Honour killing' is an ancient practice in which men kill female relatives in the name of family 'honour' for forced or suspected sexual activity outside marriage, even when they have been victims of rape. UNICEF Executive Director targets violence against women

'Honour' killings cut across ethnic, class and religious lines. Amid the meagre academic literature on 'honour' killings in the Punjab, Kurdistan, Turkey, and Pakistan, a number of studies have made the assumption that these practices are fundamentally Islamic (Ginat, 1979; Kresse l, 1981.) In fact, 'honour' killings are perpetrated not only by Muslims, but also by Druze, Christians, and occasionally Jews (of Sephardic backgrounds, primarily in Greek and Latin American societies); 'honour' killing, as an extreme example of HBV ('honour'-based violence), transcends cultural boundaries, though laws governing specific cultures ar e often invoked to support the practice. (From a 2009 UN paper)
Hassan writes that honour killings pre-date Islam and have historically been found in patriarchal agrarian and tribal societies that treated control of land, livestock and women as the key to community survival. He also cites a 2003 article by Pakistani psychiatrist, Unaizi Niaz, Violence against women in South Asian countries. (The link is to an html online version of the article that also includes a link to the pdf version.) There is an interview with Unaizi Niaz in newslinemagazine.com.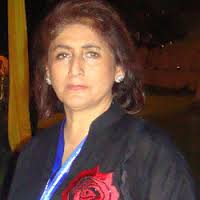 From Niaz's article (with my own highlighting):
Some of the historical features which are common to Asian countries include:

Agriculture-based economies. The tribal feudal system and patriarchal structures accord a secondary role to women.
Polygamy. Hinduism and Buddhism are two old religions allowing polygamy, thus lowering the status even further. Historical customs of binding the feet of Chinese women and burning alive of the wife along with the body of the dead husband in Hindu cultures (SATTI) are some of the well known evidence of expected violence against women in South Asia. Although Islam also allows polygamy, it theoretically grants equal status to women in many areas. However, in actual practice, it has absorbed many of the cultural norms of Hinduism and Buddhism e.g. men are allowed four wives but the society disapproves of women's right to remarry, which is clearly allowed in Islam. . . . .
Niaz has a disturbing view of how HBV entered Islamic culture in South Asia:
The status of women in Islam was much higher than the one granted by Hinduism and Buddhism. Islam gave women the legal right to own property, to marry and divorce. Her status in the community was very much like a man and determined by her deeds. In early Islam, women excelled in scholarship, medicine and warfare. However, with the passage of time and due to its basic teachings of tolerance, and respect for other religions, Islam absorbed much from the local cultures in India, and changed its view of women's status according to the culture of the host country. Thus one finds blends of Muslim and Hindu culture during the Mughal Era, which lasted for more than 600 years in the Indian Subcontinent. During this time there were many women rulers, eminent scholars, poets, philosophers and writers. Education was widespread (Hasan, 1982).

During British rule, women's education, especially within the poor classes suffered a great setback due to the closure of Maktabs (elementary schools) on mass scale. Skill-training was also discontinued. Women continued to keep the crafts alive whereas most men switched to more profitable jobs. Industries such as hand-woven cotton cloth of India, and those connected with silks and spices from China, and rubber were destroyed due to the flooding in of cheap manmade materials. The result was local unemployment and women were pushed to the confines of their homes or to work as unpaid farm labourers. According to some historians, there was 90% literacy among women in 1847, which was reduced to 12% in 1947.

Islam absorbed the Hindu culture patriarchal values which support female inferiority and these values were transmitted to the younger generations, resulting in family violence tolerated as a male right to control those who are dependent. Hence Islam in most countries of the world today is the male interpretation of uneducated or semi-educated Maulanas, (Ulema/priests). This interpretation came to include all the negative implications of other religions such as the inequality and subjugation of women, denying women's rights of inheritance, divorce and marriage etc. Today the culture prevalent in the South Asian Muslim countries is completely contrary to Islamic religious teachings. In Afghanistan, for example, under Taliban rule, women were totally deprived of the right to education, work, health care, legal recourse and recreation. . . .

In Pakistan and other South Asian countries, the situation of women varies considerably depending upon the geographical location and class. . . .
By now it is superfluous to quote Hassan citing more scholarly publications showing that violence against women is a matter of social structures, male power, privilege and dominance in family and society, and that it crosses religions, ethnic groups and cultures. Certain Arab cultures have inherited the practice from pre-Islamic days. So we'll skip to the Islamic context.
Enter the Qur'an and scholarly debates
The sociocultural context of Arab society is patriarchal and advocates male dominance and the subordination of women in pubic, in accordance with religious strictures According to Islamic law, a refractory or disobedient wife has no legal right to object to her husband's right to exercise his disciplinary authority. This is based on the Qur'anic injunction that permits a husband to beat a wife under some circumstances. (The verse referred to is 'you may bean them as a last resort': see Qur'an 4:34.)
Hassan then notes that scholars such as the Tunisian psychiatrist Saida Douki have pointed out that "violence and abuse of women cannot be traced to any revelatory text." The Pakistani laws are defined as "operative Islamic law" as opposed to a law derived from the sacred texts.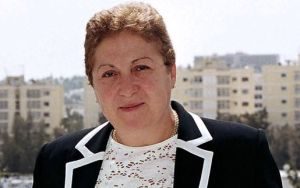 Regular readers by now know I don't like to skip over citation endnotes, so here are extracts from the article, Violence against women in Arab and Islamic countries, by S. Douki and colleagues (again with my highlighting):
The religious "alibi"

Let's now address this religious prescription by examining the historical context. Indeed, if we want to provide a fair evaluation of what Islam contributed (or failed to contribute) toward the restoration of a woman's dignity and rights, it is necessary to review how women were treated for the past twelve centuries after the introduction of Islam up to as late as the nineteenth century.

1. Historical perspectives

Many civilizations and religions have negative or demeaning attitudes towards women. In Hindu scriptures, a good wife is as follows: "a woman whose mind, speech and body are kept in subjection, acquires high renown in this world, and, in the next, the same abode with her husband." Athenian women were always minors, subject to some male: their father, their brother, or some other of their male kin. A Roman wife was described by an historian as: "a babe, a minor, a ward, a person incapable of doing or performing anything according to her own individual taste, a person continually under the tutelage and guardianship of her husband". As late as the nineteenth century, in his essay "The Subjection of Women", John Stuart Mill wrote: "We are continually told that civilization and Christianity have restored to the woman her just rights. Meanwhile the wife is the actual bondservant of her husband; no less so, as far as the legal obligation goes, than slaves commonly so called".

In the Islamic religion, the divine allowance to beat one's wife is real progress compared to the status of women before Islam when girls were buried alive and husbands had the right of life and death. Islam prohibited female infanticide and also mocked the fathers who viewed the birth of girls with contempt: "when news is brought to one of them, of the birth of a female, his face darkens and he is filled with inward grief! With shame does he hide himself from his people because of the bad news he has had! Shall he retain her on contempt or bury her in the dust? Ah! What an evil choice they decide on" (Koran, 16:58–59). And the Prophet added: "Whosoever has a daughter and does not bury her alive, does not insult her, and does not favour his son over her, God will enter him into Paradise".

a) In the Koran

It is important to remember that the Holy Book severely condemned the old customs of ill-treating women (XVI, 58/59, and LXXXI 8/9), and protected their rights in one of its longest chapters, IV, which is given the title "Women". Among the most impressive verses in the Koran about spouses are the following:

". . . He created mates for you from yourselves that you may find rest, peace of mind in them, and He ordained between you love and mercy. Lo, herein indeed are signs for people who reflect." (Koran 30:21).

The Koran clearly indicates that marriage is sharing between the two halves of the society, and that its objectives, besides perpetuating human life, are emotional well-being and spiritual harmony. Its bases are love and mercy. ". . . But consort with them in kindness, for if you hate them it may happen that you hate a thing wherein God has placed much good." (Koran 4:19).

When the continuation of the marriage relation-ship is impossible for any reason, men are still taught o seek a gracious end for it. "When you divorce women, and they reach their prescribed term, then retain them in kindness and retain them not for injury so that you transgress (the limits)". (Koran 2:231).

b) The "Hadith" (sayings of the Prophet)

In several sayings, Prophet Muhammad discouraged wife-abuse: "The most perfect believers are the best in conduct. And the best of you are those who are best to their wives". "It is the generous (in character) who is good to women, and it is the wicked who insults them".

c) The "Sunna" (tradition according to The Prophet's conduct)

True followers of the sunna follow the Prophet's example. Prophet Muhammad never resorted to wife-beating, regardless of the circumstances.

d) The "charia" (Islamic Law)

As defined by the hadith it is not permissible to strike anybody's face, cause any bodily harm or even be harsh. What the hadith qualified as "dharban ghayra mubarrih" or as "light striking" was interpreted by early jurists as a use of a "miswak" (a small natural toothbrush). They further qualified permissible "striking" as that which leaves no mark on the body. This makes it clear that this law does not permit anything we would label "physical abuse", "family violence" or "wife-battering" in the 21 st century.

All of these sources illustrate that any excess, cruelty, family violence or abuse committed by any Muslim cannot honestly be traced to any revelatory text (Koran or hadith). Rather, such excesses and violations are the responsibility of the individual offender.

3. The "non-Islamic" violence

Wife-beating was only intended to discipline the rebellious and potentially unfaithful spouse as physical sanctions were, until recently, largely accepted as a way of educating children. But currently this idea that it is a husband's obligation to beat his wife has transcended these old limits such that beating her can be considered as a transgression of the religious commandments. In this respect, of particular concern are the so-called honour killings, which in too many Islamic countries are increasing and benefit from great impunity. They are rarely prosecuted on the grounds that these are a form of private violence that has strictly to do with personal family and honour matters. Similarly, contrary to common and false beliefs, female genital mutilation, still performed in many Arab and Islamic countries, is not a religious requirement. It largely preceded the advent of Islam and has never been practiced in the North African societies or in Iran. .
Now I would never take the trouble to share quotations propagating the religious enlightenment of the Koran any more than I would do so for the Bible to defend that book's contribution to civilization. That's not my point. What I am trying to demonstrate is that Muslims themselves find in their religion rationales for treating women well. We don't do anyone favours by denouncing an millions of adherents of a religion by defending the interpretations of the barbaric mind-sets of its less educated members. I don't think it's a bad thing to support Muslims who are fighting ignorance and bigotry within their own ranks.
Psychiatrists wrote the above article because they are encouraging their professional peers to address the cultural roots of a serious problem.
Domestic violence and its acceptance cannot be attributed solely to religion but also to patriarchal ideologies. Often religion is used to rationalize and give authority to more human motives. "It is also true, however, that in many so-called "Islamic" countries, women are not treated according to their God-given rights. But this is not the fault of Islamic ideology but rather the misapplication or sometimes the outright denial of the ideology in these societies. Much of the practices and laws in "Islamic" countries have deviated from or are totally unrelated to the origins of Islam. Instead, many of these practices are based on cultural or traditional customs which have been injected into these societies" wrote a famous Islamic scholar, Badawi (1971). . . . .
Pakistan's hudood laws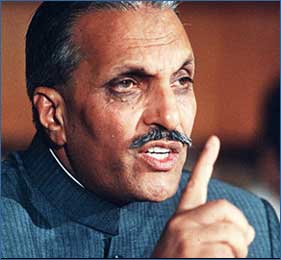 Riaz Hassan points the finger at General Zia (who seized power in a military coup in 1977) for the introduction of populist laws — the hudood ordinances — that denigrated the status of women in Pakistani society despite the claim that they were intended to "protect honour, life and the fundamental rights of a citizen . . . and provide speedy justice through an independent non-discriminatory Islamic system of justice".
In fact the opposite of the stated intention has been the result. The crime of zina (adultery and fornication) has been made an offence against the State. Police are therefore obliged to investigate every complaint, and such cases have mushroomed since the laws were introduced so that in some regions they make up the majority of cases police are investigating. A woman who is raped is likely to be accused of inciting the crime and therefore guilty of adultery. Many court hearings have, fortunately, eventually acquitted the woman, but not before being dragged through years of punishment and humiliation until the verdict was eventually reached.
Campaigns condemning the practice
National and international organizations have been fighting to rid the world of honour killings: Amnesty International, Human Rights Watch, Women Living Under Muslim Laws, Shirkat Gah, the Aurat Foundation, UNICEF and the UN.
A UN draft resolution condemning such killing was discussed in 2002 and passed with 92 votes in favour and 34 against and 28 abstentions. To their shame Egypt, Pakistan, Syria, Malaysia, Iran, Libya and Lebanon spoke and voted against the resolution. I somehow doubt the West's "liberation" of Libya since then would change that country's vote a second time around. There is still a long way to go. Those fighting the practice, especially Muslims, deserve our support.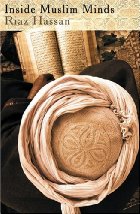 The following two tabs change content below.
Neil Godfrey
Neil is the author of this post. To read more about Neil, see our
About page.
Latest posts by Neil Godfrey (see all)
---
If you enjoyed this post, please consider donating to Vridar. Thanks!
---