Professor R Joseph Hoffmann has a reputation for his pompous diatribes against the "New Atheists", very often written in a style so pretentious they are (probably deliberately) incomprehensible to most readers. The professor has kicked off the new year with another Re-made in America: Remembering the New Atheism (2006-2011) and this time some of his targets have responded.
PZ Myers has posted a Nice List on Pharyngula of the names Hoffmann despises and that is therefore "a rather useful guide . . . to who's cool in the atheist movement".
Richard Dawkins is found among the commenters responding to Myers' list: see comments #47 and #54.
Eric MacDonald has also written a lengthier but more analytical response, Spleen, on his Choice In Dying blog. MacDonald shows how Hoffmann's piques are so completely off the mark, missing the point and substituting his own straw men, etc. He points out that Hoffmann appears to be most upset over the fact that religion and atheism really are issues that every layperson has a right to discuss for the simple fact that religion really does do an awful lot of damage to lots of people.
The comments on these blog posts are also recommended reading.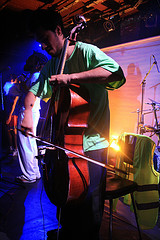 The following two tabs change content below.
Neil Godfrey
Neil is the author of this post. To read more about Neil, see our
About page.
Latest posts by Neil Godfrey (see all)
---
If you enjoyed this post, please consider donating to Vridar. Thanks!
---