Added two concluding paragraphs 2 hours after original posting, along with typo corrections.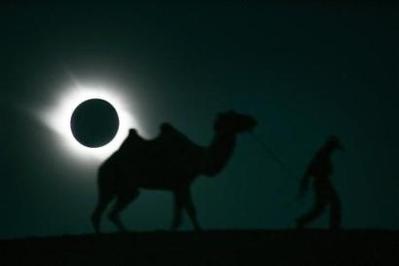 In the first section of the Jesus Neither God Nor Man Earl Doherty had in part argued that the early Christian correspondence is silent on
ethical teachings from Jesus,
Jesus' apocalyptic predictions
and Jesus' calling of apostles during an earthly ministry.
In the next two chapters he argues that New Testament epistles are just as silent with respect to the life of Jesus itself.
This survey will . . . demonstrate that Christian documents outside the Gospels, even at the end of the 1st century and beyond, show no evidence that any traditions about an earthly life and ministry of Jesus were in circulation. Even in regard to Jesus' death and resurrection, to which many of the documents refer, there is no earthly setting provided for such events. (p. 57)
Doherty also states that while modern critical scholarship has long rejected many elements of the Gospel narrative as unhistorical, he intends to examine all of them — miracles included — to show that the Gospels are unreliable as an historical record and provide no basis for supporting the historicity of Jesus.
In chapter 6 he examines the silence in the epistles concerning the life of Jesus from birth to the Last Supper. I offer my own perspective on a couple of Doherty's points, the genre of the gospels and characterization in them, and the significance of geographical references.
To prepare against any criticism that the arguments in this chapter are "merely based on silence" and therefore invalid, Doherty has discussed in an earlier chapter that there are certain times when silence in the record can be very compelling, and I have posted on Doherty's discussion about this some time back in The Argument from Silence. Remember the significance of the dog that did not bark in the Sherlock Holmes mystery.
A Mortal Son of Mary
Doherty begins with the testimony of Ignatius, conventionally dating him around 107. He cites his epistle to the Trallians 9 in which he pleads that Jesus "really was" the son of Mary, "really was" born, "really was" crucified under Pilate. Ignatius appears to be arguing for the very literal historicity of Jesus Christ. But, Doherty remarks,
He does not seem to be familiar with a written Gospel, for he does not appeal to one to support his claims.
Doherty adds that no-one before Ignatius shows any knowledge of biographical details about Jesus (apart from the Gospel authors). The one possible exception, he notes, is 1 Timothy 6:13 which he thinks may have been written a little later than the letters of Ignatius, and which he reserves for discussion in a later chapter.
1 Peter 3:1-6 instructs Christian women how to live and offers Sarah from the patriarchal era as a model.
Mark 6:1-6 simply enumerates the names of Jesus' mother and brothers and never mentions them again. It appears, writes Doherty, that a family lineup has been introduced simply to illustrate the proverb, that is the message of this anecdote, that a prophet always has honour but not in his own home town or with his own family.
Other Mary's are mentioned in the gospel, and some have suggested another of these is also the mother of Jesus, but Doherty writes that there is no proof of that, and with reference to that other Mary in chapter 15 and 16, adds
it would certainly be an oddity to think that Mark decided to spread his "Mary" references around to touch on her as the mother not only of Jesus but of two of his brothers, one being totally obscure. (p. 58)
Of the Nativity scenes in Matthew and Luke, all other 1st-century Christian record is silent. Not even non-Christian historians mention an unusual star at the time or the slaughter of the infants by Herod.
The author of Revelation (John) depicts a woman giving birth to a son who is destined to rule the nations, but her babe is snatched up to heaven the moment he is born and the woman is driven into the wilderness. Doherty points out that there is no indication by this author that he has any knowledge at all of the Nativity of Jesus in Matthew and Luke in mind when writing any of this. The scenario is, rather, an adapted from mythical elements from a story Apollo and Leto.
Was Jesus Circumcised?
Luke 2:21 is about the circumcision of Jesus. The oddity that Doherty points out, however, is that though circumcision was a major controversial issue in Paul's ministry, one that is tied up with the question of the observance of the wider Jewish law and salvation itself, the supposed fact of Jesus' own circumcision at no time enters the debate. Paul does not even feel any need to address arguments of his opponents who might have been expected to appeal to Jesus' circumcision for support. Paul even writes in Galatians 5:2-4 that anyone who is circumcised is cut off from Christ. Doherty asks how it is possible for anyone who had been aware of Jesus' own circumcision could write that anyone appearing to emulate Christ would be cut off from Christ.
There are anomalies within contradictions here. (p. 60)
Brother of the Lord
I will simply summarize in point form the opening arguments Doherty raises here in addressing Paul's claim to have met "James, the brother of the Lord" in Galatians 1:19.
The term "brother" appears throughout Paul's letters meaning nothing more than "fellow Christians": 1 Corinthians 1:1, Colossians 1:1. 1 Corinthians 15:6, 1 Corinthians 6:5-6.
"Brothers in the Lord", as in Philippians 1:14, suggests that this is the meaning of James as the brother of the Lord.
James seems to have been the head of a Jerusalem community, bearing witness to a spiritual Christ, who called itself "brethren of/in the Lord"
The phrase is alway "of the Lord" and never "of Jesus", and there is always the possibility that Lord refers to God."
"Brother" was also a designation for initiates in Greek mystery cults.
1 Corinthians 9:5 refers to both brothers of the Lord and to a sister wife. While many commentators assume the brothers refer to male siblings of Jesus, the word for sister is always said to refer to a female member of the sect.
The more archaic rendering as "brethren of/in the Lord" conveys the right connotation: it refers to a community of like-minded believers . . . . (p. 60)
Ephesians 6:21 and Hebrews 2:11-12 speak of "brother" being linked with Jesus in a spiritual sense — as spiritual brothers of Jesus.
Doherty sums up:
It is surprising how frequently apologetic argument maintains that "brother" in Galatians 1:19 has the 'natural' meaning of sibling when the vast majority of cases use the word in a sense which has no such meaning. (p. 61)
There is sometimes more to the argument, however, and in addressing this Doherty offers his own suggestion for the significance of the term as applied to James.
Some of the argument revolves around the fact that the phrase "brother(s) of the Lord" does not seem to be applied to everyone in the sect, but rather to a group within it. While this may be due to a certain looseness of language (Peter, for example, is mentioned separately in 1 Corinthians 9:5, but this may be for emphasis and need not mean that he is not one of the 'brothers'), other explanations are available. My own would be that the Jerusalem sect known to Paul began a number of years earlier as a monastic group calling itself "brothers of the Lord" (possibly meaning God) and after those initial visions revealing the existence of the dying and rising Son as recounted in 1 Corinthians 15:5-7, this group expanded its 'mandate' to encompass apostolic work and attracted satellite members who, while being refered to as "brothers," were thought of as distinct from the original core group. (A separate reference to "the apostles" in 1 Corinthians 9:5 may address this.) . . . .  (p. 60)
Another aspect to the debate is the particular wording that speaks of "the" brother of the Lord in Galatians 1:19. Some have suggested that this is an indicator that James was a literal sibling, but Doherty replies that no other single individual is ever called "the" brother of the Lord.
In his earlier book The Jesus Puzzle Doherty had argued (with other mythicists) that the term pointed out James' status as head of the Jerusalem church, but he no longer accepts this view. He posits three important considerations. The first, I think, is worth quoting in full.
First of all, historicist apologists tend to place an astonishing reliance on this particular phrase, Ιακοβον τον αδελφον τον κυριου, as virtually 'proving' the existence of an historical Jesus. But the idea that any secure argument can be made in any direction based on such fine wording in a text is an ill-advised one. That article (τον), together with the phrase itself, is first witnessed to in a manuscript written at the time which is almost two centuries after the original. Given what we know about the evolution of texts, the alterations to manuscripts and so on, it is by no means sure how secure any wording, especially a slight one, in a New Testament text should be considered which is that far removed from the autograph. How can a decision be made about key questions base on this inherent degree of uncertainty, an uncertainty justified by the general instability of the textual record visible in the manuscripts we do have? And yet arguments are formulated on such slender reeds all the time — and not excepting by mythicists.

(pp. 61-2)
Second, the phrase itself cannot have been understood as singling out James from others in the sect or as the head of a group. Was the word τον written in big caps?
Third, even if we accept the phrase as original to the text, the grammatical significance of the article τον is virtually nil. There is no indefinite article ('a' or 'an') in Greek, but in Greek grammar the inclusion of the definite article τον, even in Koine Greek as we find in the New Testament, does not mean Paul is placing special emphasis on the brother. Doherty demonstrates this by showing in Romans 16:21 and 1 Corinthians 16:12 three instances where the definite article does not bestow special emphasis on the relationship or role of the persons, and is sometimes not even translated.
So why would Paul have identified James as a brother of the Lord?
Doherty acknowledges we can only speculate: were the readers more familiar with Peter than with James? was there another James in the Jerusalem circle who was not a member of the original sect?
Another point he makes I consider very pertinent also:
All of this having been said, we cannot rule out an even simpler explanation, despite the lack of manuscript evidence to support it. The phrase may have begun as an interpolation or marginal gloss. (Its wording would ideally fit such a thing.) Some later copyist, perhaps when a 2nd century Pauline corpus was being formed and after James' sibling relationship to the new historical Jesus had been established, may have wished to ensure that the reader would realize that Paul was referring to James the Just and not James the Gospel apostle. In such a case, a marginal gloss of "brother of the Lord" would have been meant in the sense of sibling, but governed by the Gospels, not by any knowledge of how Paul actually viewed the James of his day. (pp. 62-3)
Indications the early Christians knew of no sibling relationship between James and Jesus
In my estimation Doherty's strongest argument against there having ever been a sibling of Jesus, in particular one named James, lies in the evidence of other first-century evidence. If, as in Galatians 1:19, it was known that there was a church leader James who was a physical brother of Jesus, then we would expect some awareness of such a privileged relationship among others who presented the authority of James to their readership.
The Epistle of James begins by introducing James as a servant of God and Jesus Christ. Few believe the real James wrote this, but Doherty points out that common sense would have led a forger to have identified his James persona as the brother of the Lord Jesus had he known of such a tradition.
We have a similar situation with the letter of Jude. Jude is introduced as the servant of Jesus Christ and a brother of James, suggesting again that the author had no knowledge of a sibling relationship with the earthly Jesus.
In response to the various attempts to explain the failure of these epistles to identify the blood relationship of their apparent authors to Jesus, Doherty writes:
Attempted explanations for this silence are unconvincing. They ignore the overriding fact that in the highly contentious atmosphere reflected in most Christian correspondence, the advantage of drawing on a kinship to Jesus to make the letter's position and the writer's authority more forceful would hardly have been passed up. (p. 63)
Jesus' Personal Life
Doherty next addresses a characteristic of Jesus in the Gospels I myself had once considered very significant (see the section headed "Characterization in Mark" in my online article discussing Mark as parable) — the two-dimensional character of Jesus in the Gospels. The Gospels nowhere indicate any interest in any personal details of Jesus, his mannerisms, his appearance, etc. despite natural instincts of people to want to know such things of anyone who is so important to their lives. We do, after all, find this sort of information about historic figures in other ancient biographies.
Doherty says that the Gospels are not biographies, but that they are presenting Jesus as little more than a mouthpiece for a group's teachings and as a figure whose miracle-working deeds are based on stories in the Old Testament. He acknowledges that the Gospels are traditionally called biography, but suggests that they are more like morality plays with their central figure appearing no more real than Pilgrim in The Pilgrim's Progress.
The main book that a number of scholars apparently still continue to cling to to argue the case for the Gospels being of the Biography genre is Burridge's 1995 What Are the Gospels? (reprinted 2004). Doherty does not discuss Burridge's work, but I have discussed it in a post outlining and questioning Burridge's arguments, Are the Gospels Really Biographies?  Since Burridge's work, a far more scholarly-disciplined approach to the subject of genre has appeared, which is built upon a substantial theoretical understanding of the nature of literary genre itself, and I am thinking in particular of Michael Vines' The Problem of Markan Genre: the Gospel of Mark and the Jewish Novel, which I have discussed in the post The First Gospel Was a Jewish Novel? Against such works more deeply grounded in a theoretical base, Burridge's case for the Gospels being Biographies looks like a superficial list of CliffsNotes.
Other Markan scholars in particular would not disagree with Doherty's conclusion that the characters in Mark "bear the marks of allegory". Mary Ann Tolbert, for example, has argued (Sowing the Gospel) that the disciples, and even the name of their leader Peter ('rock'), are allegorical representations of the seed sprung from rocky soil with its unstable and finally disastrous destiny.
Was Jesus married? — a no-win situation for those claiming Paul knew of a historical Jesus
Doherty points to "a very telling silence in the epistles" — the marital status of Jesus. We know it was the norm for Jewish rabbis and itinerant apostles to be married. If Jesus had been married, then what do we think when Paul asserted the right for himself and other apostles to be married without appealing to Jesus as the example? But then again, what would we make of Paul's claims that celibacy was a preferable state than marriage? Paul did warn against marriage "in the present circumstances" — presumably facing persecution. So if Jesus (who also faced persecution) was not married, is it not curious that Paul did not appeal to him as a model? If Jesus had been married then would Paul's instructions on marriage have implied that Jesus was married because he could not control his sexual desires?
Either way, the loaded question of Jesus' marital status could not have been ignored. (p. 64)
Doherty points out that Paul, in 1 Corinthians 7, claims not to have had any instructions from the Lord on the question of celibacy.
But Jesus' own status as a celibate man would have spoken volumes. How could Paul speak of having no instruction from Jesus and not think of his very lifestyle, an action that would have spoken louder than any verbal instruction?

If, on the other hand, Jesus was married, it might be no wonder that he had no instruction from him as to celibacy, yet mention of the Lord would have instantly conjured up images of Jesus being anything but celibate, images that would at the very least have interfered with the efficacy of Paul's pronouncement. And how could paul offer "his own judgment" if it had been the very contradiction of the Lord's own behavior? For those who claim that Paul knew of a recent historical Jesus, this is a no-win situation. indeed, it is a virtual smoking gun. (p. 65)
The Waters of the Jordan
Doherty argues that since baptism is the primary sacrament for Paul, and in Romans 6:1-11 he breaks the ritual down into its mystical component parts yet without relating any of these to the experience of Jesus' own baptism, it is surely unlikely that Paul knew of any tradition that Jesus had been baptized. Had Jesus been baptized, Doherty suggests, the event would soon have become invested with mythic significance, as we can see from the Gospel details of a heavenly voice and a descending dove representing the holy spirit. Yet when Paul writes of the spirit giving new life to the believer by entering him after having emerged from a descent into symbolic death beneath the water, there is no thought of the experience of Jesus at hand. And in Romans 8 which speaks of the adoption of believers as sons of God, there is no knowledge of a voice from heaven declaring Jesus the beloved Son at his baptism. Such mythical trappings were unknown to Paul, and Jesus' baptism itself is lost from his view.
Doherty also points to the absence of John the Baptist — the herald of Christ — from all other first-century Christian literature. 1 Clement 17 begins
Let us be imitators also of those who in goat-skins and sheep-skins went about proclaiming the coming of Christ; I mean Elijah, Elisha, and Ezekiel among the prophets, with those others to whom a like testimony is borne [in Scripture].
Doherty quotes this to stress the anomaly of an early writer singling out Old Testament prophets as being heralds of Christ yet without thinking to mention John the Baptist.
He further argues that given the expectation that Elijah was to precede the advent of Christ, it is remarkable that no Christian would have seized upon the role of John to justify their claim that Jesus had been the Messiah — if Jesus had been baptized by such a figure.
Signs and Wonders
If Jesus had been declared Messiah soon after his death, Doherty argues, then traditions of miracles performed by Jesus should have soon followed, since miraculous signs were an indispensable sign of the coming kingdom (e.g. Isaiah 26:19; 35:51).
In that case, it seems strange that Paul, in urging his readers to be confident that the advent of Christ and God's Kingdom lay just around the corner (as in Romans 8:19, 13:12), would never point to tradition about miracles by Jesus as the very fulfilment of the wonders that were expected at such a time. In 1 Corinthians 1:22 he scoffs at the Jews who always call for miracles to prove Christian claims, but here he should have had the perfect answer for such calls: the signs which Jesus himself had provided, nor would the scoffing have been appropriate. (pp. 66-7)
Doherty points to an apparent anomaly in Hebrews 2:3-4 if the author had any knowledge of traditions that Jesus performed miracles:
3 how shall we escape if we neglect so great a salvation, which at the first began to be spoken by the Lord, and was confirmed to us by those who heard Him, 4 God also bearing witness both with signs and wonders, with various miracles, and gifts of the Holy Spirit, according to His own will?
Salvation began to be spoken about by the Lord, was confirmed to those who heard him with God — not Jesus? — backing up the word by miracles. Doherty suggests that if this passage were a reference to an earthly ministry of Jesus it would have been more natural for the author to have spoken of Jesus' own miracles rather than some testimony by God.
Doherty reasons that the fact we read of an abundance of miracles attributed to Jesus in the Gospels — and in the earlier Q source of Matthew and Luke — demonstrates that such miracles were expected of a coming Messiah, and that such traditions would inevitably have attached them to anyone who was thought to be the Messiah. He is implying, of course, that though Paul is writing before the Gospels, such traditions should have been widely known by his time if a recent earthly Jesus was thought to have been the Messiah.
Thus, traditions about healings and other signs and wonders should almost immediately have been developed and preserved. (p. 67)
Doherty asks readers to think about James 5:15 in which the author says that if one is ill, he should pray in faith and be anointed, and what will follow is that he will be raised up and his sins forgiven. It appears, he says, that the author has never heard of an event we read about in Mark 2:1-12 where that very thing happened: in response to faith Jesus raised up a man and declared his sins forgiven. Doherty suggests that had the author of James known of this tradition attached to Jesus he could hardly have passed up referring to it to support his promise.
Doherty makes a similar argument in relation to 1 Clement 59:4
59:4 We ask thee, Lord, to be our helper and assister, save those of us who are in affliction, have compassion on the humble, raise the fallen, appear to those who are in need, heal the sinners, convert those of thy people who are wandering from the way, feed the hungry, ransom our prisoners, raise up the sick, encourage the feeble-hearted, let all the nations know that thou art God alone and Jesus Christ thy Son, and that we are thy people and the sheep of thy pasture.
Doherty comments:
The Gospels tell us that Jesus did these very things, from healing the sick to feeding the hungry. In God's own name, as he walked the sands of Galilee and Judea, he pitied, he supported, he comforted, he revealed God. Yet Clement and his community show no knowledge of such activities. (p. 67)
Doherty again refers to Q to show that Paul could have been expected to have known of these traditions of miracles by Jesus. Q (the document widely understood to have been a common source for Matthew and Luke) refers to Jesus' miracles and raising the dead, thus indicating that such traditions would have been known at the time of Paul. Yet, Doherty points out, when Paul is attempting to respond to doubts that the dead can be raised, as in 1 Corinthians 15:12f, he could simply have ended the debate by referring his readers to the traditions that Jesus himself had raised the dead. Nor does he appeal to Jesus' own teaching, if we can expect it to have been known to Paul, that the dead do rise.
Four decades later, neither Lazarus nor Jesus' own promises have yet surfaced. 1 Clement (24, 26) offers examples in nature of "the processes of resurrection," and God's promises that the holy and faithful shall be raised are all from scripture. (p. 68)
Unto the Holy City
Doherty remarks that it is no surprise that there is no mention of Galilee as the centre of Jesus' activities in the NT epistles since the epistles never refer to his earthly ministry.
I have argued that the entire Galilee setting was originally inspired by Isaiah 9:1, and biblical scholar R. Steven Notley argues that the problems of Jesus' itinerary that are raised in discussions of Mark are resolved once one realizes it is the Isaiah passage that is in Mark's mind — not any historical or real geographical traditions. Other scholars (Kelber, Weeden) have also argued that the geographical settings of Mark are primarily intended to convey symbolic meanings. And it is hard to avoid, I think, the conveniently apt puns that come with place names such as Capernaum (comfort), Bethsaida (fishing), Bethany (misery) and Bethphage (unripe figs).
But what of Jerusalem? This would surely be harder to avoid if the climactic moments of Jesus' career took place here. Doherty argues that the absence of any reference to Jerusalem in this context in all first-century Christian literature outside the Gospels is most significant.
Hebrews also fails to associate Jesus with the earthly Jerusalem. His sacrifice is always "outside the camp" or "outside the gate", as in Hebrews 13:11-13.
For this writer, Jesus' experience in the realm of myth is being portrayed wherever possible as paralleling the sacrificial cult established in Exodus. . . . referring to the Israelite camp at Sinai. . . . (p. 68)
Doherty discusses these verses in Hebrews showing the way the author had changed his motif as he wrote to settings between the (heavenly counterpart to the) Sinai camp and "the gate", "more than likely meaning the gate of Heaven." Had the author meant the gate of Jerusalem, Doherty points out, he would not have reverted in the next verse believers joining Jesus "outside the camp."
Doherty then considers the earlier passages in Hebrews (7:1-3) where the author is drawing as many parallels between Jesus and Melchizedek — king of Jerusalem and priest of God — as he can.
In comparing Melchizedek to Jesus in the epistle, the writer is anxious to draw every parallel he can between the two figures. Yet he fails to make what should have been an obvious comparison: that Melchizedek had officiated in the very same city where Jesus later performed his own act as High Priest — the sacrifice of himself on Calvary. (p. 69)
Doherty concludes this section by arguing that if the Gospel scenes of Jesus entering the city to a rapturous welcome and then confronting the priests so dramatically, even violently, in the Temple, had been historical, legends about the would have mushroomed very quickly. Yet no one else in the first century indicates any knowledge of them.
The Last Supper
Doherty continues with Hebrews to ask why an author whose central theme is the establishment of the new covenant established by Christ should never once glance at what came to be understood as the institution of the sacramental meal inaugurating that new covenant. Instead, the author finds only parallels in the Mosaic covenant in Exodus — see Hebrews 9:19-20 — and it is surely odd that he fails to make any link at all with Jesus' supposed last supper. This is especially so if Jesus himself was reported to have used words very similar to those of Moses in Exodus 24:8.
19 For when Moses had spoken every precept to all the people according to the law, he took the blood of calves and goats, with water, scarlet wool, and hyssop, and sprinkled both the book itself and all the people, 20 saying, "This is the blood of the covenant which God has commanded you."
Again Doherty points to a problematic omission in the earlier comparison of Jesus with Melchizedek. Melchizedek brought food and wine to share with Abraham (Genesis 14:18-20).
Despite the concern for parallels between the two figures, between his own brand of Christian theology and its embodiment in the sacred writings, the writer fails to point to this "food and wine" as a prefiguring of the bread and cup of the eucharistic sacrament established by Jesus. (p. 70)
Doherty calls on the witness of the Didache (compiled toward the end of the first century and later presented as a teaching of the twelve apostles) as evidence that early Christian tradition placed no sacramental significance upon the bread and wine and Eucharist was not even associated with the death of Jesus. See chapters 9 and 10 in the online translation of the Didache.
1. Now as regards the Eucharist (the Thank-offering), give thanks after this manner:

2. First for the cup: "We give thanks to Thee, our Father, for the holy vine of David Thy servant, which thou hast made known to us through Jesus, Thy servant:
Doherty includes a detailed appendix arguing that the Didache knows nothing of a historical Jesus, and that the document always presents the words and teachings of God himself with nothing from Jesus. So in the above passage, this context leads us to understand that the way God "made known" by Jesus is through spiritual channels.
1 Clement is also without any link to a ritual meal originating as Jesus' last supper.
As for 1 Corinthians 11:23-26 and Paul's words on the Last Supper, Doherty has discussed this earlier in chapter 4 and does so again in chapter 11. He argues that this institution in Paul was comparable to sacred meals in other saviour god cults. The terminology is unique to Paul, and the introduction indicates Paul is basing his teaching on divine revelation. But this is an argument best made in a discussion of chapters 4 or 11.
Doherty's next chapter considers the Passion story itself.
Till I look at that chapter, I will finish off this survey of Doherty's argument in chapter 6 by commenting on a common "rebuttal" against the claim that Paul nowhere speaks of Jesus' as a recent historical figure: Paul in Galatians says that Jesus was born of a woman and in Romans that he was of the seed of David. Doherty discusses both of these references at length elsewhere in his book, but it surely must be considered a poor rebuttal that points to Jesus being "born of a woman" to answer the evidence of Sherlock's dog who did not bark at what must have been on the grapevine about the miracles, including raising of the dead, the family, the baptism by an Elijah figure, the last days of Jesus, and his personal state regarding the hot topics of marriage and circumcision. My own view is posted at Paul's Understanding of an Earthly Leprechaun Jesus. Even mythical figures are known to have been "born" and to belong to legendary kingly lines.
As for the details of Romans 1:2-6 in which Jesus is said to have been of the seed of David according to the flesh, I take a different view from Doherty — which he discusses in another chapter. I think that by applying the criteria for interpolations that are set out by William Walker in his Interpolations in the Pauline Letters, there is a very good case for treating this passage as an anti-Marcionite interpolation. I have set out the argument on my resource website. Doherty is much more conservative than I am, however, being more reluctant to consider the possibility of interpolations unless they are much more widely acknowledged in biblical studies literature.
The following two tabs change content below.
Neil Godfrey
Neil is the author of this post. To read more about Neil, see our
About page.
Latest posts by Neil Godfrey (see all)
---
If you enjoyed this post, please consider donating to Vridar. Thanks!
---