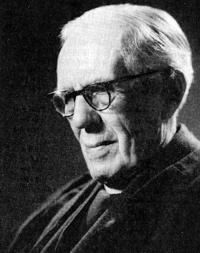 In a recent post, Neil discussed Helen Bond's paper, "The Reception of Jesus in the Gospel of John." I can't find a print version of the paper, but the video released by Biblical Studies Online on my birthday, brings me both pain and pleasure. Pleasure, because I also believe the author of the Fourth Gospel knew and used Mark. (See my series, "How John Used Mark.") But pain, too, because Bond repeats the same mistaken views about form criticism that continue to dominate modern New Testament studies.
I agree completely with her thesis statement:
I see John as a rewriting of those written texts in light of both the cultural memories of his own group and a very particular set of historical circumstances. There's no doubt that this gospel is distinctive in many ways, with its view of Jesus as the incarnate Logos, the unique Son of the Father, and the bringer of eternal life. And yet, it seems to me that many of these distinctive features can be seen to derive from a creative reflection on Markan material. (Bond, 0:55, 2016 — Note: In this post all bold emphasis in quotations is mine.)
An extremely slim volume
Further, she correctly observes that most scholars thought John knew and used the Gospel of Mark until the publication of Percival Gardner-Smith's Saint John & the Synoptic Gospels in 1938. But notice who turns out to be the villain in this story.
So, while the extent of John's familiarity with Matthew has often been debated, there was almost complete agreement, until the early 20th century, that the evangelist was thoroughly acquainted with Mark and very likely also with Luke. With the emergence of form criticism, however, things began to change. (Bond, 1:52, 2016)
I set those last four words in italics to indicate Bond's ominous tone, reminiscent of Neil on The Young Ones, telling us that Vyvyan has escaped. She continues: Continue reading "Form Criticism: Modern Scholarship's Blind Spot"