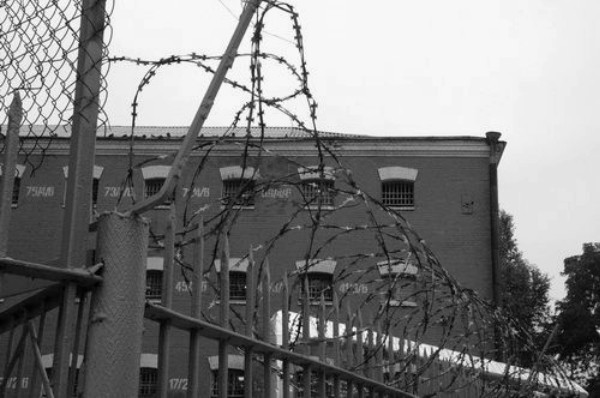 This is the final post covering my response to Tim O'Neill's interview on MythVision. For other posts, parts one, two, three.
In 1959 Khrushchev declared that there were no political prisoners in the USSR, only mentally ill people (Bukovsky).
Arrests and trials became their last resort . . . . The authorities preferred other means, from psychiatric confinement and defamatory campaigns . . . .
Publicly branding dissidents as having some psychological issue had the desired effect:
I remember how, emerging from the psychiatric hospital in 1965, I suddenly discovered that all my "thaw-time" friends had disappeared somewhere, as if they had melted away. When we met by chance in the street, they would hurry away, clutching folders or briefcases or, even better, wheeling a pram. Sorry, old man, they would mutter without stopping, eyes lowered, I have to defend my diploma, dissertation, get my candidate's application approved. Or I need to raise my children first. Then they would speed off, looking neither left nor right.  . . . 

(Bukovsky, Judgment in Moscow)
In the US, by contrast, political power is not necessary. The mainstream merely needs to publicly shame dissidents in the free press:
In this respect, America is an amazing country. On the one hand, publishing slander is recognized as the sacred right of the press, protected by the First Amendment to the Constitution of the USA. On the other hand, America is a country of extreme conformists, where any criticism in the press, even if it is genuinely slanderous, renders a person unacceptable . . . . Note that it is the victim of slander who becomes "controversial and not the slanderer. 

(ibid)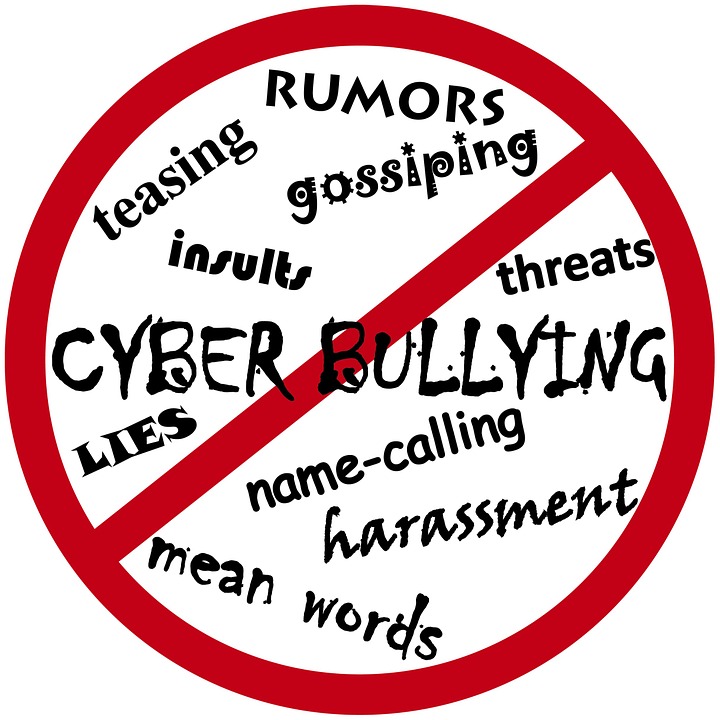 Recall from the previous post one biblical scholar's observation of the conservative mainstream in his field of study:
There are several kinds of name-calling, but in the end, they all tend to impress a readership in such a way that it will simply abstain from reading material written by members of the group characterized by the name-calling. . . . 

What is the aim of this labeling? . . . The advice to the novice in biblical studies is never engage in any serious way in a discussion with non-conservative scholars. You should just denounce them as incompetent and not worth reading and continue this tactic until people believe you. 

For original citation references see The Tactics of Conservative Scholarship (according to J. Barr & N-P. Lemche)
One biblical scholar who was viscerally hostile against Christ mythicists, Maurice Casey, was very willing to employ the above tactics to discredit anyone who dared disagree with his views or those of his doctoral student and partner at the time. I responded to Casey's assertions with the Who's Who page of anyone identifying with or merely open-minded towards the Christ myth theory in order to demonstrate that his accusations were without foundation. His psychological analyses of mythicists — they were by and large disturbed ex-fundamentalists — was baseless slander.
Tim O'Neill in his MythVision interview resorted once more to the same tawdry psychoanalysis of mythicists (he allowed for a "few" exceptions). In his online statements he has added outright character defamation and some of the ugliest humiliation to his characterization of Christ mythicists. I have invited O'Neill several times to engage with my criticisms of his work but only on condition that he refrain from verbal abuse and he has declined. Rather, he has written that he finds my criticisms too petty to bother with. That's another way of telling his followers to stay clear of my responses to his posts or to read them with a condescension that guarantees they will be dismissed from the outset.
Psychoanalyzing and humiliating mythicists 
Here is O'Neill's psychoanalysis of mythicists as stated in the MythVision interview:
At about the 14 to 15 minute mark, O'Neill says that mythicists let emotion sway them towards bad arguments, the same way Holocaust deniers are swayed by emotion to a contrarian viewpoint.
At around 20 minutes he draws a generalizing parallel with "fervent fundamentalist Christians" and says that this parallel is "not a coincidence". Why? Because (allowing for some paraphrasing)
mythicism is very comforting to those who have come from the opposite position. It appeals to people with a certain type of psychology, to those who don't like ambiguity, who want absolutes, who shun ambiguity and shades of grey. Mythicism takes ambiguity away. So there is a lot of psychological stuff to explain mythicism.
Have a look at that Who's Who table and assess for yourself how valid you think such a sweeping generalization is. Look back over the history of mythicism before this century (including, especially, those mythicists addressed by Albert Schweitzer) and ask how true O'Neill's characterization is. For that matter, compare Schweitzer's methods of addressing mythicist arguments with those deployed by O'Neill.
There is one more character flaw O'Neill finds among mythicists:
also it's a measure of laziness. It means you can brush it [the question of Christian origins] all aside and we can ignore it and get on with our anti-christian views. (paraphrasing in part)
O'Neill does not explain how concluding Jesus did not exist is any more "lazy" than concluding he did exist. But again, this assertion is nothing more than fabrication. Sure, no doubt there are many people who are hostile towards Christianity and no doubt some of those like to jump on the idea that there was no Jesus, but I think we can make better use of our time addressing the serious arguments of serious people who are not in that league, or whose views of Christianity have little to do with mythicism. After all, it is far easier and far more common to findi anti-Christian diatribes that condemn real failings of Christianity and that reduce Jesus to a mere mortal. As one anti-Chrisitan, John Loftus, has rightly said, surely the worst way to undermine Christianity is to tell believers Jesus did not exist!
Further, O'Neill "gets the impression", he says, that people like Doherty, Carrier and Price get some sort of psychological "hit" from being right while everyone else is wrong, from being contrarian.
There is a pattern there. Price endorsed a new version of Atwill's book about Caesar even though he does not believe in Atwill's theory. He's just being contrarian and against Christianity.

(in part paraphrasing O'Neill)
He continued,
Yes, they are sincere, some maybe are too sincere. . . There is this binary. . . . 
What of those scholars who are open to the idea?
A tiny handful of scholars accept it but most think it is a bad thesis. 
So presumably we are left to think it would be a waste of time to look into a thesis that is not accepted by "most". It's rejection by the mainstream is sufficient justification.
Mythicism is as "Factually False" as any other false idea about history
Although O'Neill began his interview saying he is open to ambiguity and mythicism is "valid" as a hypothesis, towards the end he states that the idea is as factually false as popular myths about the destruction of the Great Library of Alexandria and as the "popular idea" that the Church opposed science in the "Dark Ages".
What I find somewhat odd here is that O'Neill directs his concern that it is "atheists" who have inherited such "popular ideas". I had always thought that certain misconceptions about the "Dark Ages" were more likely to be found among Protestant Christians who have inherited anti-Catholic traditions. But O'Neill confines his concern to atheists alone. Hence his blog is not History for All, or History for Protestants and Atheists, or simply, Debunking Myths about History, but it's History for Atheists. Why?
I'm often rude — deal with it
Justifying his rudeness comes in around 1 hour 28 minutes. And he does justify it:
That's because I'm Australian and that's who we are. That's because it's who I am. 

(again, in part paraphrasing)
He's also of Irish descent and has red hair, he says, so that's who he is.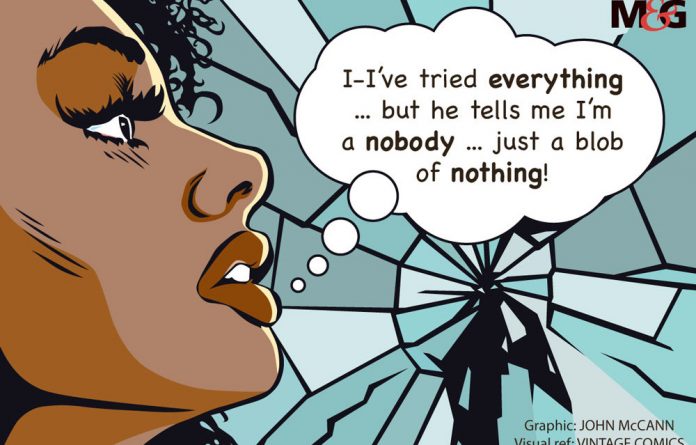 I'm also Australian and can say that most Australians are not rude in any way like O'Neill is. Yes, there is a national myth, partly true, about Australian larrikinism and "taking the mickey out of" tall poppies, something even children learn was the way Australian soldiers treated British officers in the First World War. Punching up is always funny. But punching down never is, and O'Neill is known to target those whom he says are less successful than he is and who have in no way challenged him — no matter, O'Neill has gone out of his way to utterly humiliate them.
O'Neill in the interview admits he comes across as "aggressive" when he's really expressing nothing more than a bit of "sarcastic humour". The problem is an American one. Deal with it, he tells Americans. He says he is "quite sarcastic towards some mythicists", and that he is only "rude" to those mythicists who are "rude to him". O'Neill's definition of sarcasm stretches beyond the dictionary definition. And it is far from true that he only attacks those who are rude to him, as the record shows (see the previous post for but one notable example). Nor is it an "American" problem. Most Australians are not like O'Neill by any means and I know many Australians who find O'Neill's online manner to be repulsive.
But he does have his followers, certainly. So does a certain American political figure whose insults are justified by his followers as "merely being honest". Knowing how to insult others like that is a way to get lots of laughs and a good following from a certain type of audience.
But why?
I don't know. It is tempting to compare other personalities who make themselves known through social media. But who knows!
Many of us have wondered why O'Neill behaves so "rudely" the way he does online. Being Australian doesn't explain it.
We are not asking why he believes or argues the points he does but why he does so in such a demeaning and offensive way. We cannot help but seek to understand that behaviour when it so often appears unnecessary at best and harmful at worst.
I did one time suggest an explanation: O'Neill is very preoccupied with not looking like a fool. Fools and failures are how he characterizes those he despises. Adhering to mainstream scholarly thought is essential for not looking like some kook.
Around the 1 hours 23 minute mark or soon afterwards he said
If you are going to use arguments from history, get it right. And don't go for fringe stuff that isn't accepted by mainstream historians. Because you just make us look stupid.
I heard O'Neill say something very similar years back but he seemed to deny it when I asked him about it a little while ago. But he has repeated it here: as an atheist he is very concerned about other atheists making him look stupid. He does not want to be associated with them, it would seem.
Hence, History for Atheists?
O'Neill informs listeners that he was one of the founding members of the Atheist Foundation of Australia. So it is clear he takes some pride in identifying as an atheist. In the same interview we hear him repeating little boasts about himself that he has made in other online venues: that he has had a history of success in sexual activity, that he has had a very successful professional career, that he is very busy and has to treat his interest in history as a hobby, that he writes very lengthy blog posts so therefore they are "very in-depth".
In the interview O'Neill makes it clear that mythicism has been an interest since the 1990s. He flatly accuses mythicists of letting emotions sway them into bad arguments. Carrier is a loser, a failure, in O'Neill's words, and that is how he depicts all he opposes. They are the opposite of him. He is successful, very much so, he repeatedly lets it drop to anyone who reads his work an listens to him.
But he does not want to be associated with anyone who makes him look stupid. Hence he insists that mythicism belongs to "the online" brigade. He, on the other hand, offers his followers the fruits of his efforts to digest hard, scholarly books and to argue mainstream scholarship "in-depth".
We have seen in this little series of posts that O'Neill is often careless with his arguments, confused in some of his thinking and even careless with his facts. It is easy to get away with such failings in a field like relatively conservative biblical studies because, sad to say, too many (certainly by no means all!!!) scholars in that field are themselves careless with their research, with their citations, with their logic. The point is that O'Neill is plainly not as "in-depth" or even very good at doing history as he tries to present himself. One may suspect a vulnerable core that his public persona is desperate to hide behind a confident presence and professional looking website. But he has told us that he does fear looking stupid against the mainstream scholarship.
I pointed out above that O'Neill has declined to engage me (or anyone else that I am aware of) in a discussion in which he will be required to defend his views and in which he must agree beforehand to avoid any abusive language. Surely the reason he refuses that invitation is that he knows it will mean him having to risk appearing defeated, wrong, "stupid" (as he would put it). His way is to ridicule opponents with sarcasm and insult, like that American political figure we know too well. His only means of defence is attack: lay down his argument and then belittle or ridicule or abuse anyone who challenges it. Declare his argument is that of the majority among New Testament scholars and he thus avoids looking stupid.
It is easy to see a somewhat toned down image of a political figure in the United States when one looks over what O'Neill reveals about himself. Besides, we all (or most of us, I suspect) have some measure of narcissism in us. But we are better off letting his attacks drip off us like water off ducks' backs — he is never going to become anything different from what he has been — and focusing on the arguments themselves.
---
Bukovsky, Vladimir. "Back to the Future (i-Ii)." 2017. The Bukovsky Archives (blog). May 16, 2017. https://bukovsky-archive.com/back-to-the-future-1/.
Bukovsky, Vladimir, and Edward Lucas. 2019. Judgment in Moscow: Soviet Crimes and Western Complicity. Translated by Alyona Kojevnikov. Ninth of November.
Lambert, Derek. 2020. The Problems With Jesus Mythicism – Tim O'Neill. Youtube Video. https://www.youtube.com/watch?v=TkZTiLacoks&feature=youtu.be.
---
The following two tabs change content below.
Neil Godfrey
Neil is the author of this post. To read more about Neil, see our
About page.
Latest posts by Neil Godfrey (see all)
---
If you enjoyed this post, please consider donating to Vridar. Thanks!
---