Updated with an added final paragraph 40 minutes after posting
You've got to be kidding!
Of course not. Not even the fact/theory of evolution and advances in biological science can undermine any of the "religions of the book". John Loftus of Debunking Christianity made it clear that one of the worst things he could take up in his efforts to debunk Christianity was to argue Jesus did not exist.
In one of his more recent statements to this effect he wrote:
Christians will be more likely to listen to me than someone who claims Jesus probably didn't exist at all. (The Christian Reaction to Jesus Mythicism)

He follows with this (my bolding and formatting):
I am a focused, passionate man, who is single mindedly intent on debunking Christianity. This issue [mythicism] will not do the job for the simple fact of what evangelicals like David Marshall think of such a claim. It's too far removed from what they will consider a possibility.

I'd like to hear of the vast numbers of Christians who abandoned their faith because they were convinced Jesus didn't exist. I just don't see that happening at all.

Christians will not see their faith is a delusion until they first see that the Bible is unreliable and untrustworthy, and that the doctrines they believe are indefensible, which is my focus.

Now it might be that Christians could come to the conclusion the Bible is unreliable upon reading arguments that Jesus never existed, but they will be much less likely to read those very arguments because that thesis is too far removed from what they can consider a possibility.
Exactly. I agree 100% with what John Loftus writes here about the value of the Christ Myth idea for debunking Christianity.
The logic of Loftus's understanding is that espousing the Christ Myth must inevitably be counter-productive for any attempt to "debunk" Christianity.
If the Jews can get along without a literal Abraham . . .
I once asked a member of the Jesus Seminar (long-time readers move on, you've heard this story before) if he thought Christianity could survive or what the effect might be on Christianity if Jesus turned out not to have been historical. After a moments reflection he began, "I suppose Judaism can get along without an historical Abraham, so . . . . ."
With mythicists like these . . . .
And that's exactly the sort of argument that the latest Christ Myth advocate to "come out" has advanced. Thomas L. Brodie's case is outlined in my post, Mythicism and Positive Christianity.
I seem to recall mythicist Robert M. Price saying that he still likes to fellowship at church meetings. Paul-Louis Couchoud, prominent mythicist in the heyday of Alfred Loisy, loved Christianity and wrote of what he saw as its glorious virtues in tones of panegyric in The Creation of Christ. (And I believe another modern mythicist author is a Buddhist.)
If Christ Myth proponents like these can remain apparently in love with Christianity how can anyone seriously believe that the Christ Myth per se must somehow initiate a dismantling of the largest faith on earth today?
What would change?
So many billboards outside churches proclaim the powerful presence of Jesus now in heaven or in the hearts of believers. One wonders how deep a role a historical Jesus really does play in the minds of many believers. Many devout still believe in Adam and Eve and probably a talking snake, so surely something like the Christ Myth would be nothing more than another meaningless (or Satanic) cloud floating over their heads while they continue to hold fast to "the truth" of the literal word, anyway.
The knowledge of good and evil
Don't get me wrong. I personally have a lot of reasons for seeing Christianity as being responsible for enormous damage, physical and mental, to countless millions. I will post criticisms of religion — any religion, but especially fundamentalist religions. But I have also posted encouragements for those who have been damaged by such religions by reminding us of the good that also came of our faith years.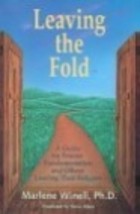 In 2007 I posted 11 articles on some of the pain caused by fundamentalist belief systems; in 2008 I posted 11 articles on the good that ex-members can bring with them from their experiences. Indeed, it was Marlene Winell's book, Leaving the Fold, that in part enabled me to initiate local support meetings for ex-cult members. (Marlene was living in Australia at the time — I was introduced to her through a radio interview that I followed up. She was offering support sessions for people damaged by their religious backgrounds. Since she could not make it to where I lived I decided to use her material along with that of others that had helped me enormously and share it with others who could also benefit from it.)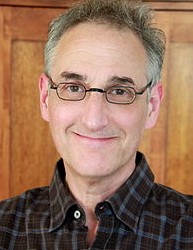 Many people who do leave such toxic faiths behind do so with a very positive outlook on life. That's where the Steve Hassans and the Marlene Winells and so many like them come from. It takes a little effort, and a little know-how on how to rebuild self-respect and all that. But countless thousands do manage it. One thing that the religious experience does instill in followers is to accept responsibility for their own actions. If I made some stupid decisions I can only accept responsibility for that myself, and learn lessons that few others ever get the chance to learn — especially close-up lessons on how power manipulations and self-deception works.
The Christ Myth theory is not for those who remain twisted and embittered by their experiences. Those sorts of people would never want to touch the Bible or anything remotely associated with religion ever again.
But hey, I love to understand the origins of the mainstays of our culture, especially the origins of the values and social customs that make us what we are. American novelist Vardis Fisher learned the same lessons from his Mormon background. He likewise loved to explore the roots of the way we are: hence his Testament of Man series of novels (see blog header).
Love thy neighbours
I have Jehovah's Witness neighbours. They are lovely people. I sometimes feel for them as I see the busy church-centred life-style (it's part of the program that functions to stop people from thinking independently) they lead. They sometimes say a word to me that I recognize instantly as a subtle "witness for Christ" line. I ignore it. I would never try to undermine their faith. Why? Because I believe in the Golden Rule. Even infants know about that (see my recent post). That doesn't stop me from posting on what I see as the problems and damage that comes with that faith — but I do that as a public education, in a sense, on this blog or such places so that only those interested in reading it will do so.
The only sure threat
The only threat to the Christian faith will come from strategies to advance the scope and impact of genuine education (as opposed to indoctrination) — which means learning to value reason and democratic values. But that education is a rare privilege in the grand scheme of human history and it is a right that needs to be protected. We have a responsibility, I believe, to take action or speak out when we see vested powers preying on vulnerable people to with propaganda and one-sided information. (I am thinking in particular of the way some Christian groups actively recruit isolated Asian students who come to study at Western campuses.)
As an afterthought I might even suggest the Christ Myth has a potential role to play vis a vis cultural change but ONLY in the context of genuine education. If New Testament scholars are keen to see their historical Jesus being part of a genuinely educative process then they need to start treating him as such. To date they are repeating a lot of propaganda and using old-style Soviet techniques of declaring dissidents to be mentally unstable (or in the clutches of the devil). That may work for a while, unfortunately, as it has for around 2000 years already. Genuine education and Christianity (or any faith) have not always been happy bedfellows. (Maybe I'm biased. My background is in educational studies and practice.)
Who should be afraid?
There is one group I do think does have something serious to fear from the Christ Myth, however. It's not the faithful. It's the scholars whose reputations and funding depend upon the traditional historicity of Jesus. It seems they have no rational arguments to defend themselves. If they had they would not be threatened. They'd win easily. Education would win the day as it does with evolution and the biological sciences among those who are exposed to it in a healthy measure. It does seem that their only recourse is the same as it has always been. Shut down the debate by burning straw men and hanging pejorative labels above their ashes.
But there is no need, really. As I recently wrote in another comment:
I think the real key to understanding and then explaining the evidence is "taking seriously" the Jesus we find in it all — a literary and theological figure. (This goes without saying. Leave all questions of what might have lain behind that figure originally — whether a historical person or an idea that came to be personified) and just work with the Jesus we have, the literary one. That will open up the new possibilities for exploration. Leave the questions of historicity or mythicism fall where they may in the course of that journey.
Related articles
The following two tabs change content below.
Neil Godfrey
Neil is the author of this post. To read more about Neil, see our
About page.
Latest posts by Neil Godfrey (see all)
---
If you enjoyed this post, please consider donating to Vridar. Thanks!
---