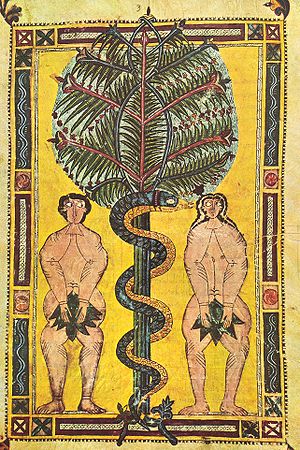 Grants for serious studies
Yesterday (13 February), James McGrath posted a congratulatory note to two winners of the latest Evolution & Christian Faith (ECF) grant competition. [biologos blog is undergoing reorganizing: hopefully the link (currently at http://biologos.org/blog/evolution-and-christian-faith-grantees-announced?utm_source=RSS_Feed&utm_medium=RSS&utm_campaign=RSS_Syndication)  will be restored before too long. Neil – 23rd July, 2019]. The ECF panel faced some hard choices. They fielded requests from scores of applicants, but had only about $3 million to shell out.
You'll be happy to learn that a number of the fortunate grantees will be working on important projects related to "questions about Adam and Eve, the Fall, human identity, and Original Sin—some of the most critical interpretive issues for evangelical theology."
BioLogos: Who are these guys?
I suppose on the face of it, nonbelievers shouldn't care if Christians want to embrace biological evolution. In fact, it sounds like a promising idea. However, if that embrace suffocates the scientific method, then we can hardly call it a victory. Indeed, if we look at the BioLogos charter do we find science and religion viewed as a partnership of equals? Hardly.
Under the heading "What We Believe," they state:
7. We believe that the methods of science are an important and reliable means to investigate and describe the world God has made. In this, we stand with a long tradition of Christians for whom Christian faith and science are mutually hospitable. Therefore, we reject ideologies such as Materialism and Scientism that claim science is the sole source of knowledge and truth, that science has debunked God and religion, or that the physical world constitutes the whole of reality. (emphasis added)
All right. It isn't something I would sign onto. And I confess I get a little uncomfortable when Christians use the term Scientism, since it's clearly an invented derogatory term that doesn't mean much outside their echo chamber.
Science is useful, as long as it conforms to what we already "know"
But it's their deal. So if it gets them on board, "no harm, no foul," right? Maybe not.
Continue reading "Strange Bedfellows — Evolution and Christianity"