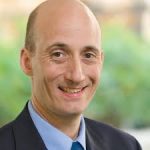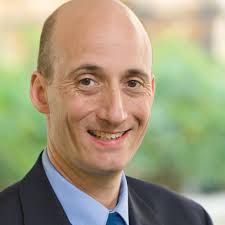 Justin L. Barrett
earned degrees in psychology from Calvin College (B.A.) and Cornell University (Ph.D). He served on the psychology faculties of Calvin College and the University of Michigan (Ann Arbor), and as a research fellow of the Institute for Social Research. Dr. Barrett is an editor of the J
ournal of Cognition & Culture
and is author of numerous articles and chapters concerning cognitive science of religion. His book
Why Would Anyone Believe in God?
(2004) presents a scientific account for the prevalence of religious beliefs. He is currently Senior Researcher at the University of Oxford's Centre for Anthropology and Mind. — from "Contributing Authors", p. xxiii, of
Religion, Anthropology, and Cognitive Science
.
If I want to ensure a good harvest, I might take care in preparing my field, fertilize, use the best seeds possible, weed, and irrigate. I might also pray or conduct a ritual or in some other way try to get some supernatural help. If I wish to join a community or society, I might register or pay dues or even undergo an initiation ceremony. But I might submit myself to an initiation that appeals to ancestors, spirits, or gods. (Barrett, 179)
Thus begins Justin Barrett's contribution to Religion, Anthropology, and Cognitive Science. The title of his chapter is Gods. His contribution is an exploration of why it is that people around the world, and for ages past, have made appeals to superhuman or supernatural agencies. It's not as if the idea of "god" or "spirits" are unique in their ubiquity. Other beliefs are also found in common throughout the human experience: people universally believe in other minds; they also believe in the constancy of physical laws. It's not only gods and spirits that are some sort of universal.
Barrett begins his discussion by how it is that people come to believe anything at all. And this brings us to the work of psychologists and their experiments on people at different stages of development. One thing has become clear: our minds don't simply register "the world as it is" through our senses and accordingly "map reality" into our heads like a sponge responding to finger pressures to register this or that "reality point". No, our minds are a storehouse of modular processing machines. Nothing enters that is not pre-processed in some way:
[The mind's] normal functioning may better be likened to a workshop equipped with lots of specialized tools for processing particular classes of information. These mental tools arise with built in biases that influence which bits of information will be attended to and how that information will be represented (which might include its being distorted). (Barrett, 180)
There are two types of belief, Barrett explains:
1. Reflective Beliefs
If someone asks you if you believe in something, your answer will draw from a reflective belief. You will know you are not alone in those beliefs. Examples of reflective beliefs:
Toyotas are more reliable than Yugos
E=mc2
pumpkins are orange
Michael Johnson holds the world record in the 200 meter dash
Harvey Whitehouse is six-feet, five-inches tall
2. Non-Reflective Beliefs
Non-reflective beliefs, in contrast, operate in the background without our conscious awareness. These beliefs may not be consciously accessible and do not arise through deliberation. Rather, our minds produce non-reflective beliefs automatically all the time.
Examples:
People act so as to satisfy their desires.
Rainbows exhibit six bands of color.
Raccoons and opossums are very similar animals.
People from outside my group are more similar to each other than people inside my group.
Animals have parents of the same species as themselves.
My pants are blue.
Non-reflective beliefs do not depend on verbal reasoning and statements. We can even identify more nonreflective beliefs by studying babies. Babies, we can tell from their eye-gaze, believe non-reflexively that
solid objects cannot pass directly through other solid objects
unsupported objects fall
inanimate objects must be contacted before they may be set in motion whereas people need not be . . . .
So where do these nonreflective beliefs come from? We are not taught them. How do they arise? . . .
Continued in next post in this series . . . . . 
---
Barrett, Justin L. 2007. "Gods." In Religion, Anthropology, and Cognitive Science, edited by Harvey Whitehouse and James Laidlaw, 179–207. Durham, N.C: Carolina Academic Press.
---
The following two tabs change content below.
Neil Godfrey
Neil is the author of this post. To read more about Neil, see our
About page.
Latest posts by Neil Godfrey (see all)
---
If you enjoyed this post, please consider donating to Vridar. Thanks!
---