In brief, people believe in gods because gods gain tremendous support from the natural and ordinary operation of mental tools. Note that because mental tools and their processing biases arise primarily as a consequence of biological endowment plus essentially universal features of human environments, the factors that prompt belief in gods in Melanesia are the same as those that prompt belief in Scandinavia. Below I sketch several ways in which god concepts receive this support. The first way concerns how god concepts are minimally counterintuitive.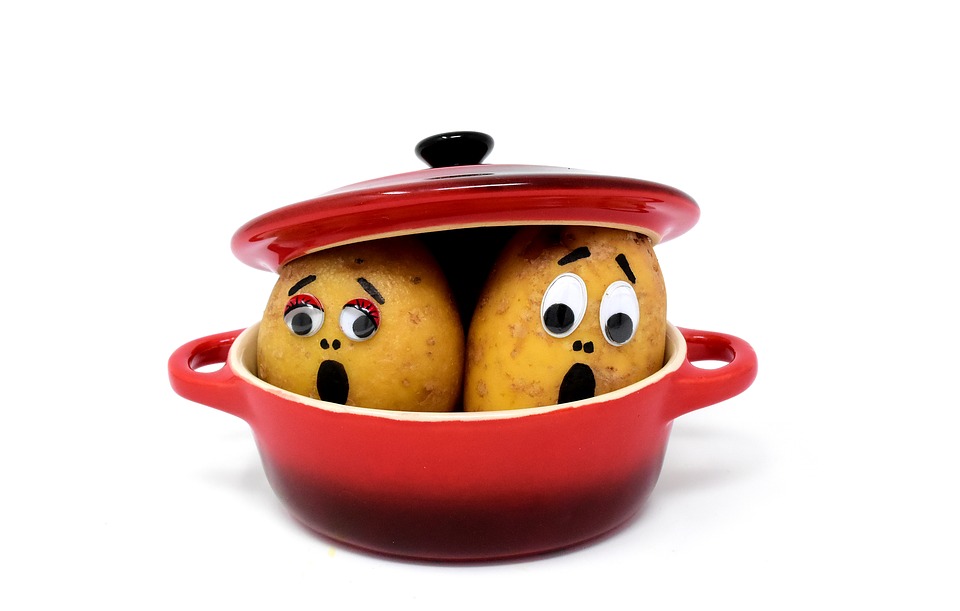 As per the previous post, by mental tools we mean the way our brains come equipped with agency detection, with a theory of mind, with a basic set of inferences about the physical and biological environment.
Also as per the previous post, the more inferences we can bring into play from our various mental tools and apply to any proposition or idea, the more likely we are to reflexively or intuitively believe that idea. Our mental tools prepare us to expect our environment to behave in certain ways; that is, we intuitively expect objects to fall when they are unsupported, that foods are made of organic matter, that self-propelled and goal-directed agents act with intent.
Concepts that violate in major ways these properties that our mental tools have come to expect are not plausible and not entertained in our thinking for very long. An example Barrett gives is of a dog that
experiences time backwards
is born or a rhino that mated with a bullfrog
sustains itself on graphite
speaks Latin
changes into cheese on Thursdays
Such a dog violates so many non-refective intuitions or inferences we expect a dog to have that we no longer have a "portable concept of a dog" at all, but rather "a laundry list of features that do not seem to hang together." That sort of concept won't be shared or last easily. We can say that highly counterintuitive concepts don't last.
However, a dog violates just one or two expectations that our mental tools prepare us for is still easily understood, remembered, and shared: e.g. a dog that is as large as a small horse. Or, minimally counterintuitive concepts can last.
Minimally Counterintuitive Concepts
Take a statue that hears prayers. The statue meets all the expectations of our "naive physics" tool; but it has one extra attribute — a mind, or at least what our theory of mind tool leads us to expect of minds. That is a concept that is easily understood. It conforms to what we intuitively expect of both objects and minds.
A statue that hears prayers may only involve a simple transfer of mental properties to an artifact. Except for this one transfer of property, the artifact meets ordinary intuitive expectations for artifacts (that is, non-reflective beliefs), and the mind of the statue meets ordinary non-reflective beliefs about minds. . . . Compared to how massively counterintuitive concepts could be, successful religious concepts tend to be rather intuitive. They conform to non-reflective beliefs governing the sorts of things that they are—their intuitive ontology. Hence, general plausibility is maintained. But being only slightly or minimally counterintuitive provides god concepts with another asset: facilitated transmission. (186)
We avoid a laundry list of oddities. The statue that hears prayers does not, for example, violate our theory of mind tool. The statue does not hear prayers yet completely misunderstands them; it does not hear prayers that are uttered many miles away; and so on.
And the concept is easily communicated. If only one person has a belief then that belief is a mere oddity. It is when groups of people share the same beliefs in supernatural agents that we have religious beliefs.
So what makes a good religious belief? The cognitive approach to religious beliefs proposes that the best candidates are those that violate only one or two intuitive expectations.
Those that violate a small number of intuitive assumptions can actually make for very strong candidates. Concepts that meet most non-reflective beliefs, but violate just a small number (e.g., one or two at a time) have been called minimally counterintuitive (MCI) concepts (Barrett, 2004; Barrett & Nyhof, 2001). A dog that speaks Spanish would be a minimally counterintuitive concept. A dog that gives birth to kittens would be MCI. A dog that can never die would be MCI. Such concepts enjoy good conceptual integrity and as such are easily remembered, recalled, and shared. Further, the counterintuitive feature may help the concepts to stand out against a backdrop of more mundane concepts, hence improving their salience and the attention devoted to remembering them. Experiments show that MCI concepts are transmitted more faithfully than ordinary or simply unusual ones (Barrett & Nyhof, 2001 ; Boyer & Ramble, 2001*). (187 f. * link is to pdf)
But not all minimally counterintuitive concepts are likely religious beliefs. What makes some better than others?
Take, for example, a potato that vanishes whenever you look at it versus a potato that talks. Both potatoes are counterintuitive but the vanishing potato scores poorly in terms of inferential potential. That is, some concepts more readily generate inferences, explanations, and predictions than others do. Some concepts excite a greater range of mental tools and some mental tools more completely. Consequently, they touch on more human concerns and, due to the convergence of many non-reflective beliefs, carry more reflective credibility. Even if I had some evidence of a potato that vanishes whenever someone looks at it, not much follows from its discovery. A potato that talks? Now that sets the imagination running a bit, especially at suppertime. (188)
Religious belief systems are mostly populated with intentional agents, minimally counterintuitive intentional agents — to be taken up in the next post.
---
Barrett, Justin L. 2007. "Gods." In Religion, Anthropology, and Cognitive Science, edited by Harvey Whitehouse and James Laidlaw, 179–207. Durham, N.C: Carolina Academic Press.
---